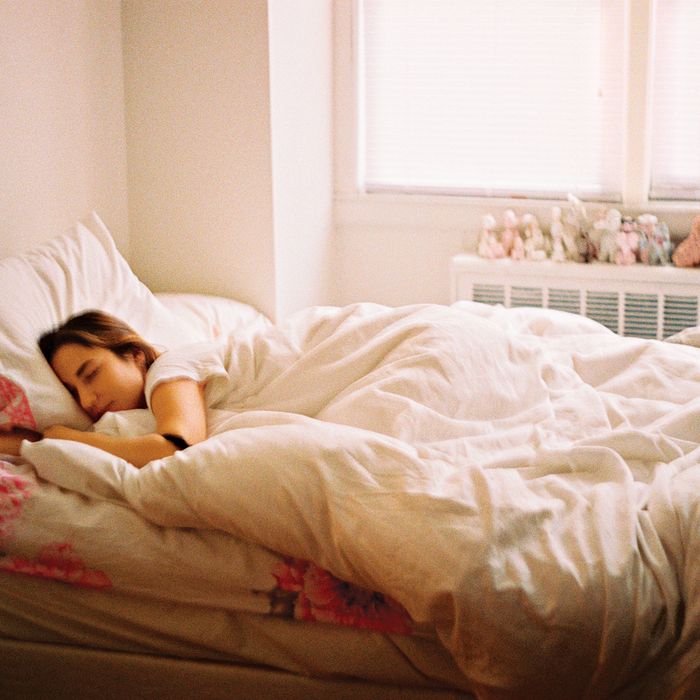 In this series from Pretty Hurts, Petra Collins photographs seven women as they prepare for their days.
Stylist Haley Wollens — who has worked with M.I.A., Miley, and Drake — rises early and immediately gets to work. "I usually wake up around 7. I don't sleep that much," she says. "If I feel dirty enough, I'll take a shower. My only ritual is that I make a cup of tea, I brush my teeth, and I just start. I work from home a lot, and I just get into it."
"My job is very glamorous, but on a personal level, I just keep clean and brush my hair," Wollens says. "I don't have to get dressed right away because I'm in my house, so I'll stay in my pajamas until it is time for me to leave. And if I don't have to leave I might be in my pajamas all day."

Click ahead to see Petra Collins's portfolio of Wollens's routine.
Additional reporting by Katie Van Syckle.

*This article appears in the November 17, 2014 issue of New York Magazine.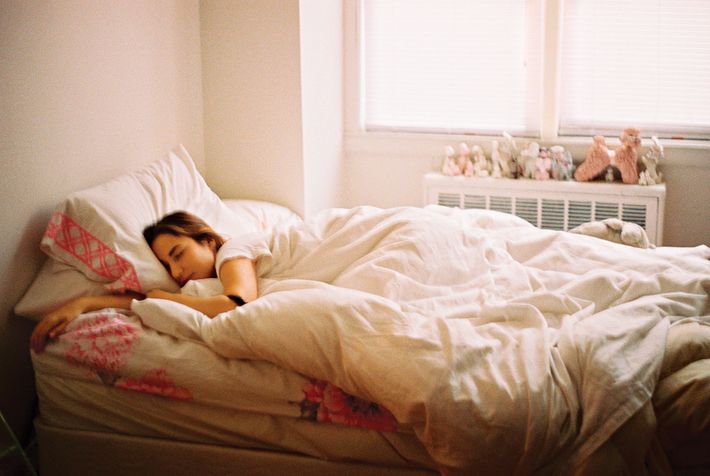 I wake up early because I do a lot of business with Europe, so I kind of have to be up or I miss them for the day. I will sit in my bed, I will check emails on my phone, I will wake up a little bit, and then I will get up.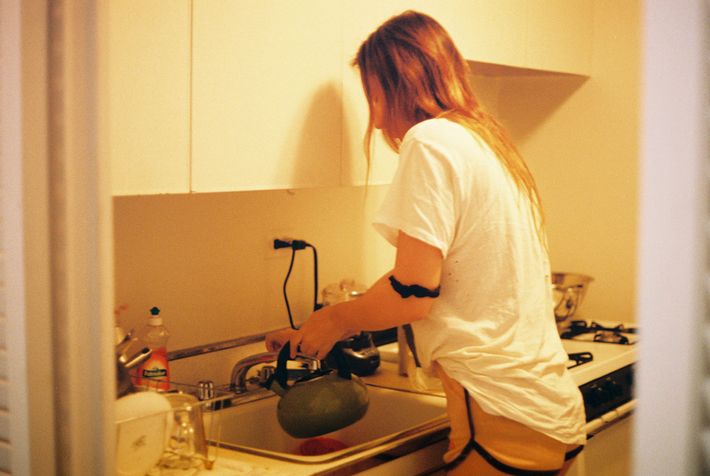 I usually just make some tea, and get right onto my computer and start working, emailing, putting together pitches, whatever I'm working on at the time.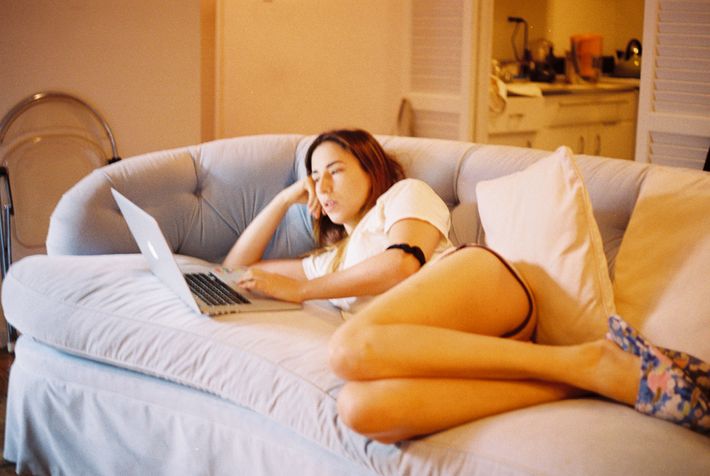 I have a bunch of slippers from Pearl River. I like people to wear slippers at my house, because I live in Chinatown and it is really gross outside.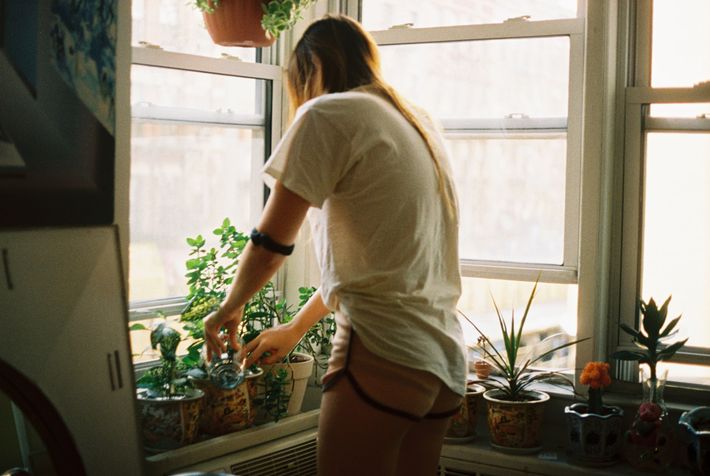 I don't really have a routine. I don't put on makeup. I just kind of wake up and get into it. I shower on occasion.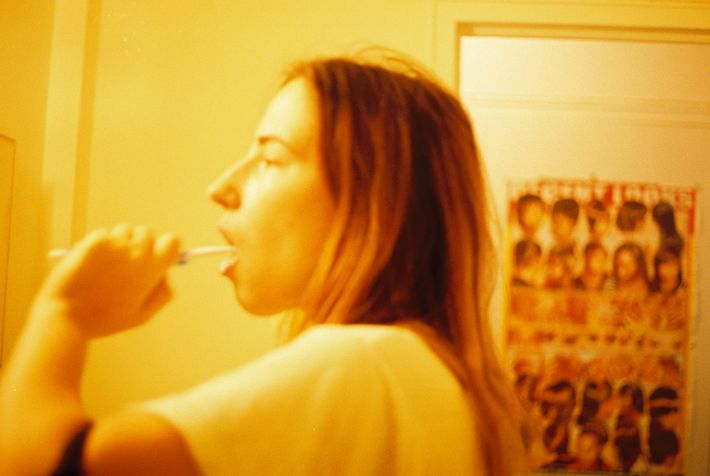 I'm really low maintenance. I wash my hair like once a week. I just kind of put in conditioner, and I use Coconut Skin Trip lotion by Mountain Ocean.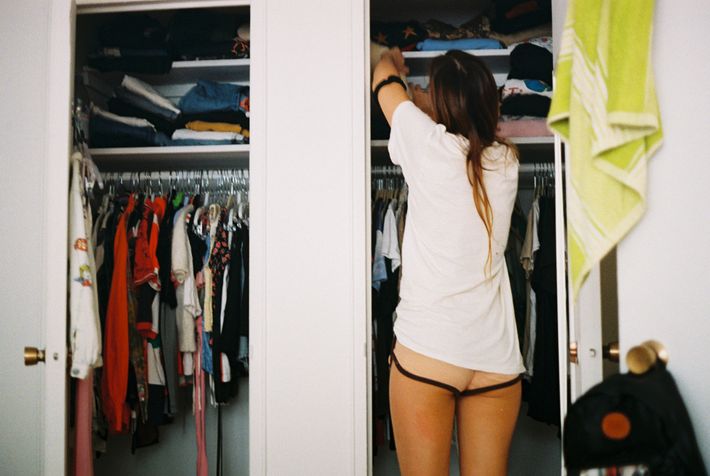 I'm a fashion stylist so when it comes to me, I'm like pretty whatever about what I wear, because I'm just concerned with what I'm putting on other people. But, obviously, I love clothes and I love getting dressed.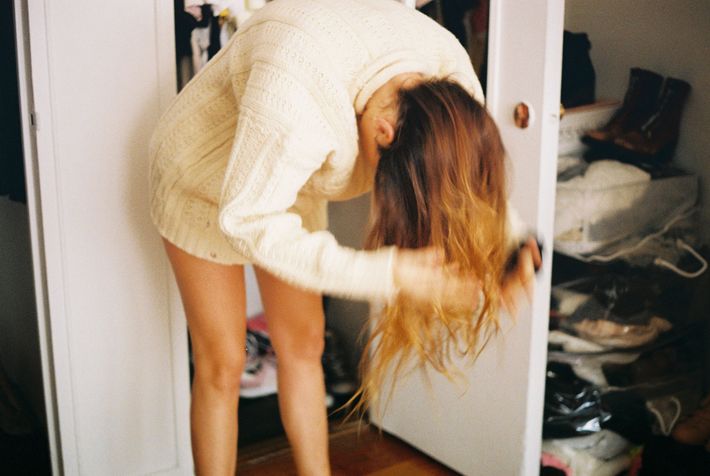 I bought this sweater for $5 in Boston, made in Ireland, 100 percent wool. I consider myself a professional thrifter. I don't really shop that much anymore. Clothes are just such a part of my life I don't need to do that stuff anymore.