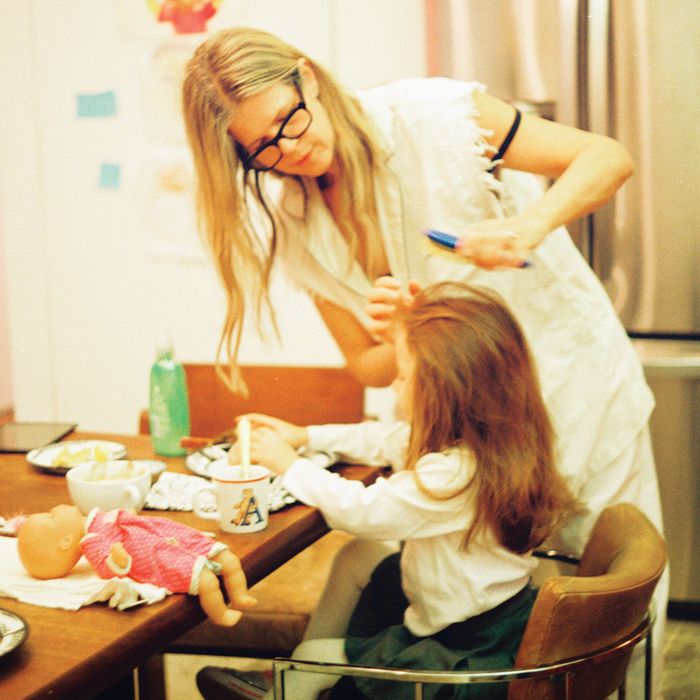 In this series from Pretty Hurts, Petra Collins photographs six women as they prepare for their days.
Co-founder of the Art Production Fund Yvonne Force Villareal wakes up a little before 7 a.m. Her son, Cuatro, 11, typically gets her out of bed. "I have my coffee first, and then I start making breakfast, until about 7:30. Every once in a while I will make 1950s Pillsbury cinnamon buns for breakfast, but on other mornings we'll have more organic breakfasts," she says. "I get my daughter dressed, get myself dressed, and then head out the door."
She keeps morning grooming minimal and just makes sure she's presentable for school drop-off. "My preferable hair look is 'bedhead' almost all the time. I might look sometimes like I spend a lot of time — I don't. I spend hardly any time getting ready. I get ready faster than anyone I know."
Click ahead to see Petra Collins's portfolio of Force Villareal's routine.
Additional reporting by Katie Van Syckle.
*This article appears in the November 17, 2014 issue of New York Magazine.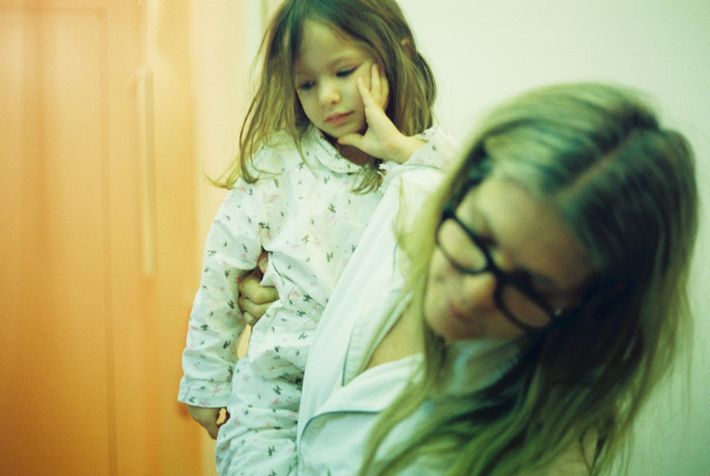 I wake up at 6:45. Most of the time is spent in the kitchen or our bathroom getting ready. My son, Cuatro, who is 11, he's always up first, and usually dressed by the time he even wakes me up. Sometimes I'll sleep in if I've been out late the night before. Sometimes my husband will sleep in, so we very often take turns doing the morning routine.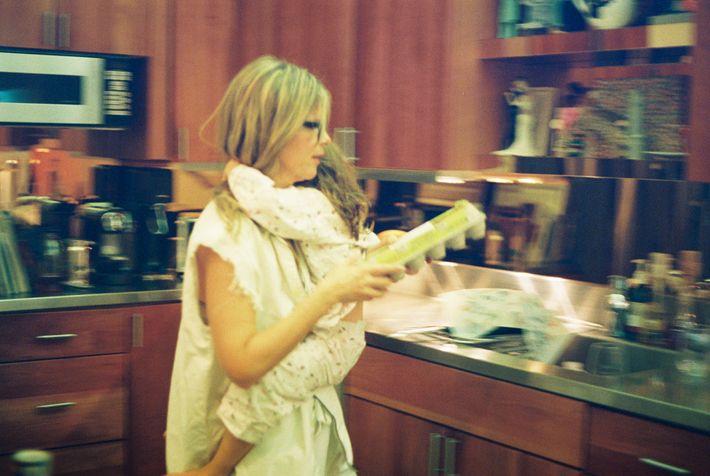 First I have my coffee, then I start making breakfast, and that lasts until about maybe 7:30. We always do hard-boiled eggs.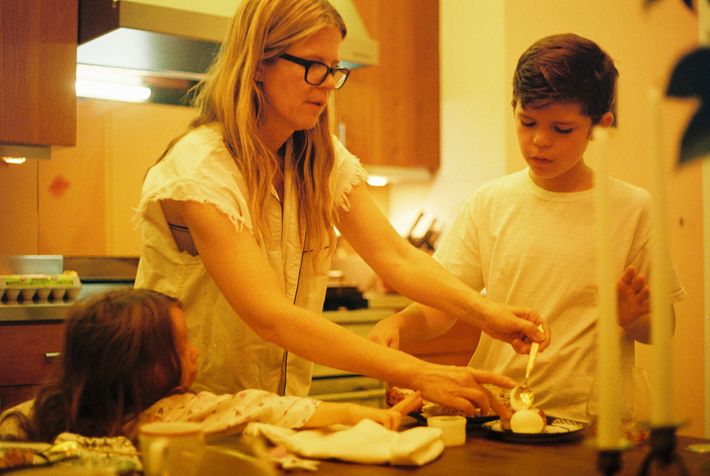 Sometimes I will make 1950s Pillsbury cinnamon buns for breakfast, but on other mornings we'll have more organic breakfasts. Most mornings I just throw on something to go running in, or if I have meetings I will get up earlier and get dressed and put a meeting outfit on.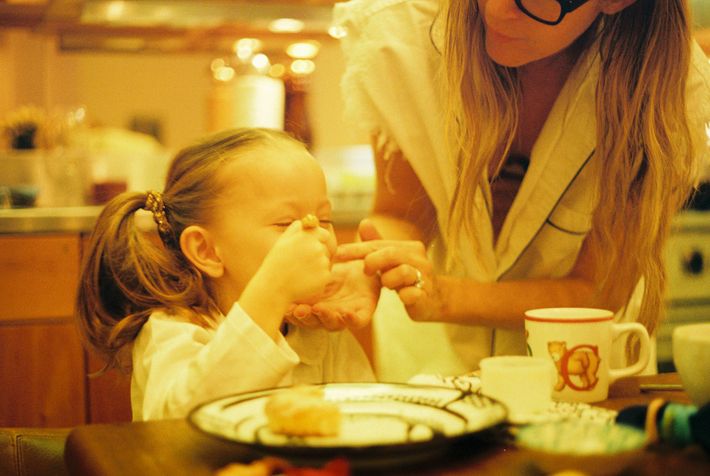 I'm really into pigtails because I think little girls look the absolute cutest in pigtails. So I do pigtails the majority of the time. As long as she doesn't have a say in her hair, I will continue to do pigtails.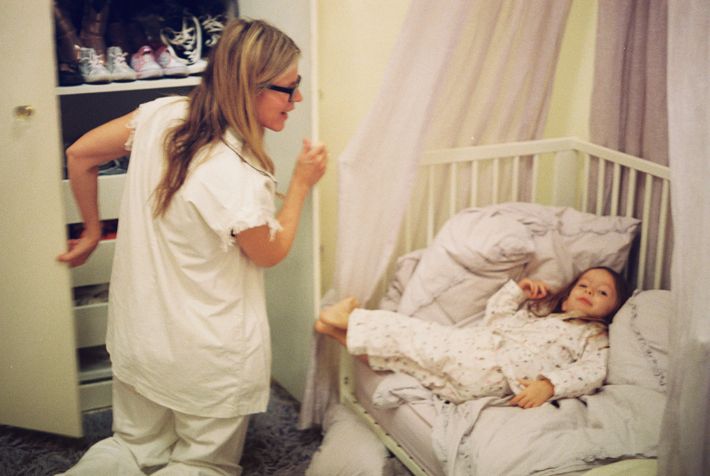 My daughter is starting to have a say in what she wears, and she does not want to get dressed.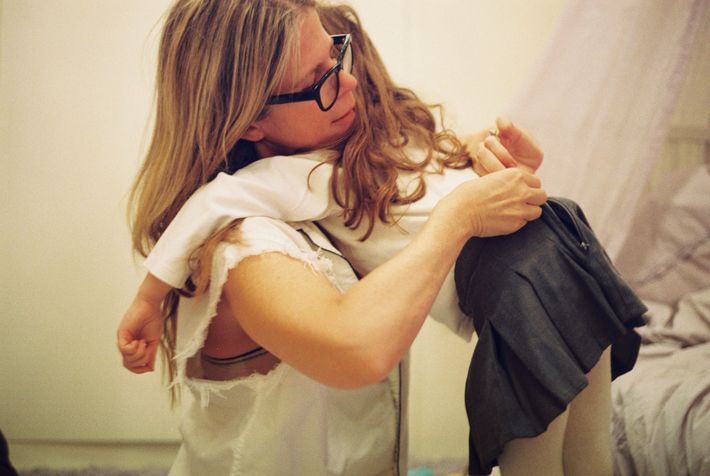 I count with her to get her clothes on. As soon as I start counting and give her the challenge to get her tights by the time I count to ten, she has them on.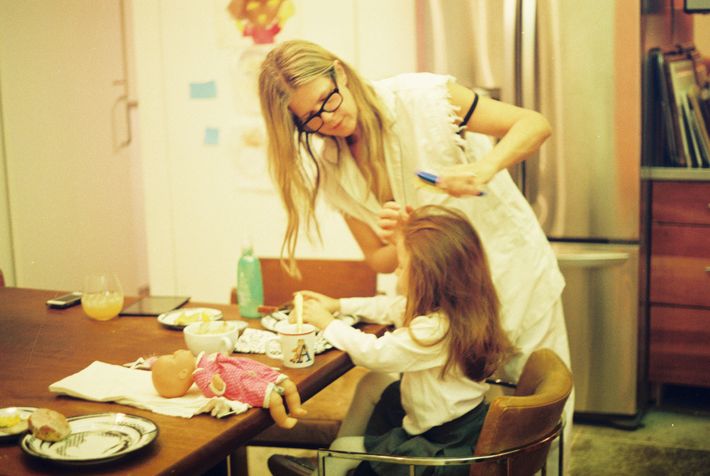 I don't do very much to my hair. If my hair isn't wet that morning, I'll still blow it out a little bit with Oribe Super Shine Light Moisturing Cream, and that's it. Then just kind of put my fingers through it and make it messy. I really don't wear makeup. I usually use the Laura Mercier moisturizer that has like SPF in it and has a tiny bit of tint; a little bit of pale MAC, always just a little bit, or the lip gloss. In five minutes, I can be completely ready.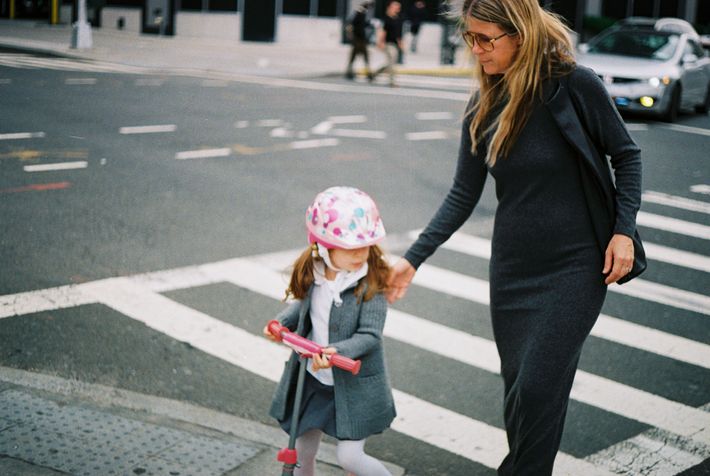 When you go out into the world, you don't want to look like a total slob. I do it for myself; I don't do it for all the people in the industry. It's a certain way of, you know, entering the world for me. It's not for anyone else. But you do, you know, run into a lot of parents every morning.