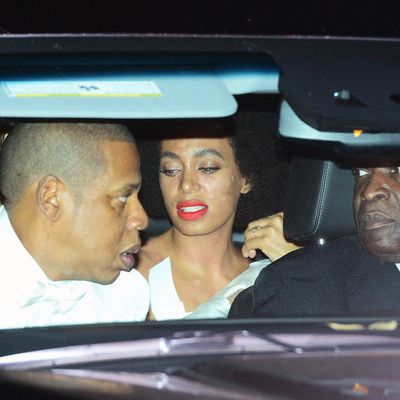 Photo: AKM Images/GSI Media
After her aesthetically superior wedding, Solange piled into an SUV with Jay Z and Beyoncé — where, according to a photo released by the New York Post, she experienced red hives all over her face and neck. It looks so painful! Was this the result of a hex, perhaps, by some person who failed to receive an invitation to the blessed event? No, it was most likely just an allergic reaction to food she had eaten, sources say.
Thankfully, the breakout happened after the ceremony, after the professional photos, and after the world's best mother-son choreographed moment in history.