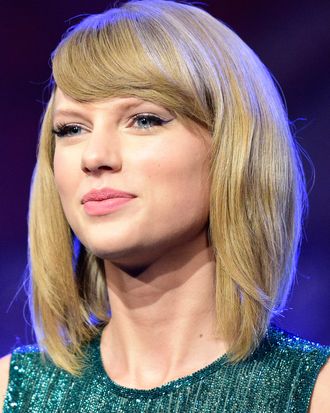 Elegant calla lily Taylor Swift is mending her heart. It was shattered not by any one person or relationship, but, rather, by the weight of the world. She thought the world loved her for her music, her music about specific heartbreak. But instead, the world focused on the lyrical content, such as the parties involved in this specific heartbreak that she sang about. And this — this was where it hurt, Swift said to Us Weekly: 
It broke my heart! I was selling out stadiums and it was all people talked about. Now people talk less about the things that don't matter.
Yes, now the world is talking about her chalkboard misuse and memes and wet bobs and unconventional means of transporting cats.