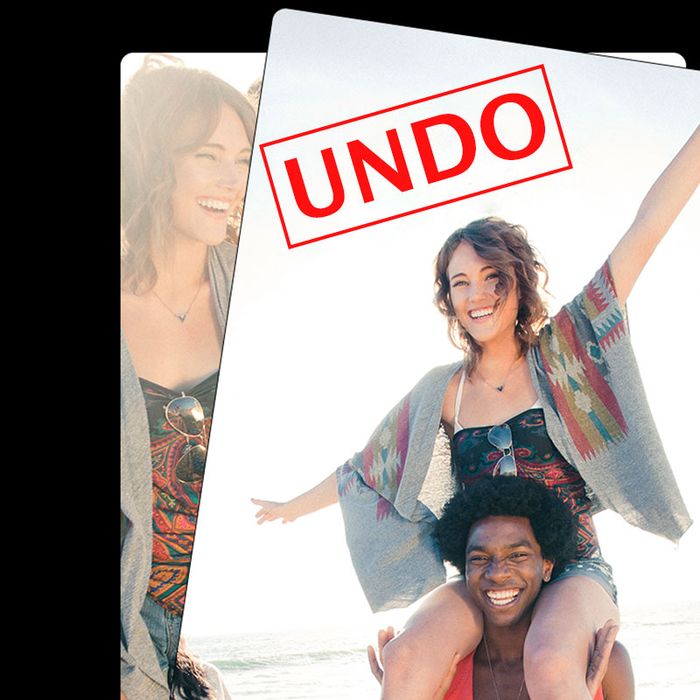 Photo: Photo Courtesy of Tindr
The accidental Tinder left-swipe is among the most acute woes of these fast-finger dating times: Swipe left when you meant to swipe right, and your bearded soul mate who loves cats, pizza, and death metal is gone forever into the void and you're on the fast track to dying alone.
Luckily, one of the features of Tinder Plus, the premium version of the app, will offer a solution, reports Tech Crunch. Those willing to shell out money for the distinct brand of misery that is Tinder will have access to a big yellow "Undo" button that allows them to go back and swipe right on the passed-over sweetie of their dreams. It allows you to right the wrongs that may haunt you later in life — like a magical eraser or a Craigslist missed connection, but sadder.