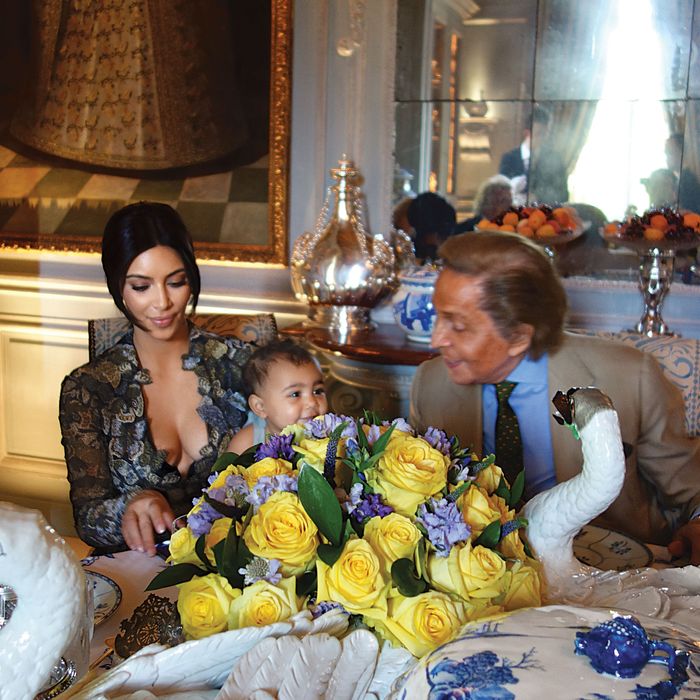 Photo: Oberto Gili/Courtesy of Assouline
For the Kim K.'s and Jackie O.'s of the world, Valentino's lavish dinner parties are just as formidable as his fiery-red ball gowns. So it makes sense that his new book, Valentino: At the Emperor's Table (Assouline), is a how-to on exquisite entertaining. Recipes like stuffed salmon (he's on a health kick these days, and all the meals are gluten- and sugar-free) are accompanied by photos of over-the-top place settings in his London, New York, Gstaad, and Paris homes.
"I always start with the same base," he explains. "A beautiful tablecloth and linen napkins. I never let anyone sit at my table without a plate in front of them. If one plate is removed, another clean plate should immediately be put in front of you." Even when he is by himself, he says, "if I'm watching a stupid Italian show and eating on a television tray, I like to see a nice napkin, a tablecloth, and a nice glass." Candlesticks and flowers are also nonnegotiables: "For a dinner of eight or ten people, I like four candlesticks." And no Instagramming at dinner. "It's becoming such an addiction." Throughout the years, Valentino's shared tables with everyone from Elizabeth Taylor to Madonna, but of all the parties, one stands out: "When I was very young, at the beginning of my travels to New York," he recalls, "Diana Vreeland gave a dinner for me. She asked me, 'Who do you want to meet?' and of course I said, 'Sophia Loren.' Diana said, 'Okay, I will call her.' The day of the dinner, she said, 'Oh, Sophia had to leave for Italy. But here comes Jackie Kennedy.' She was a young widow then, just moving to Fifth Avenue and changing into a much more relaxed woman. She was all about having fun. That was my best dinner-party surprise." So is there anyone he's dying to dine with? "I would love to have dinner with Queen Elizabeth," he says, "so we could sit down and really talk. I met her once and told her that black really suited her complexion. She said unfortunately she can only wear black at funerals, and we should forget the whole conversation."
Additional reporting by Maura Kutner Walters and Kayleen Schaefer.
*This article appears in the November 10, 2014, issue of New York Magazine.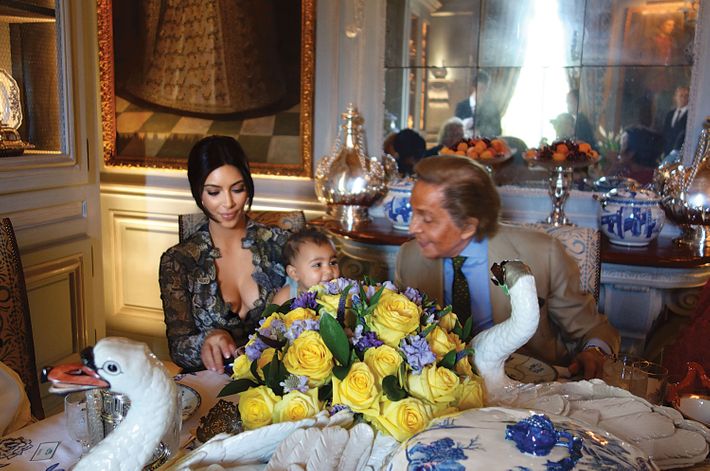 Kim Kardashian, North West, and Valentino in June 2013 at his home in Paris.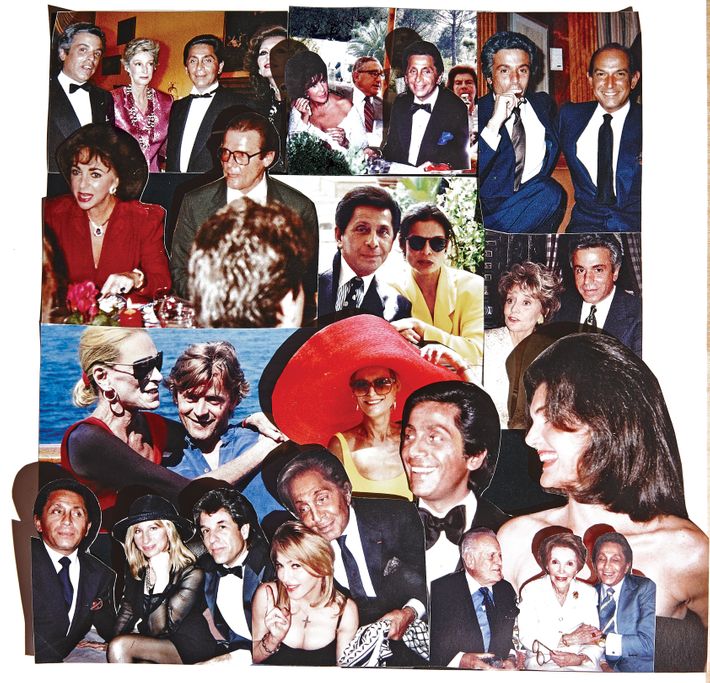 Clockwise, from top left: With Giancarlo Giammetti, Marella Agnelli, and Sophia Loren, 1985. With Elizabeth Taylor, 1991. Henry Kissinger, 1984. Giancarlo Giammetti and Oscar de la Renta, 1983. Barbara Walters and Giancarlo Giammetti, 1991. With Bianca Jagger, 1991. With Jacqueline Kennedy Onassis, 1976. With John Richardson and Nancy Reagan, 2005. With Madonna, 2009. Kempner, 1988. With Barbra Streisand and Jon Peters, 1988. Nan Kempner and Mikhail Baryshnikov, 1988. Elizabeth Taylor and Roger Moore, 1984.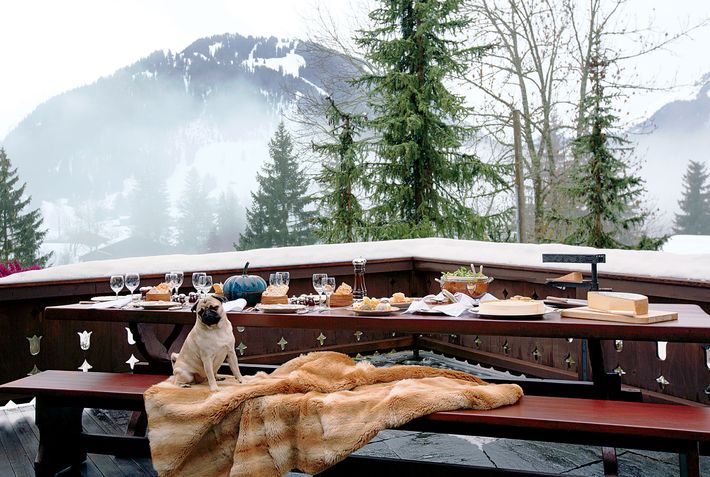 "My pugs try to come to my dinner parties, always."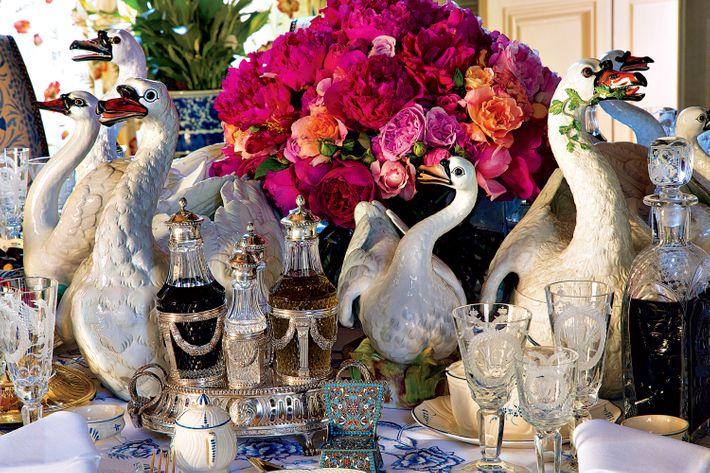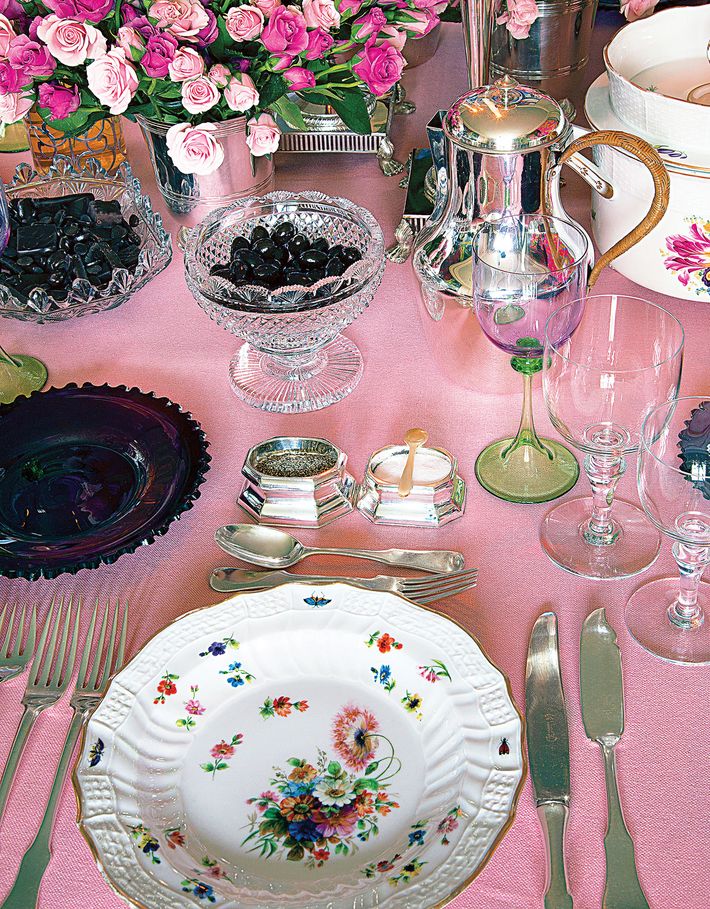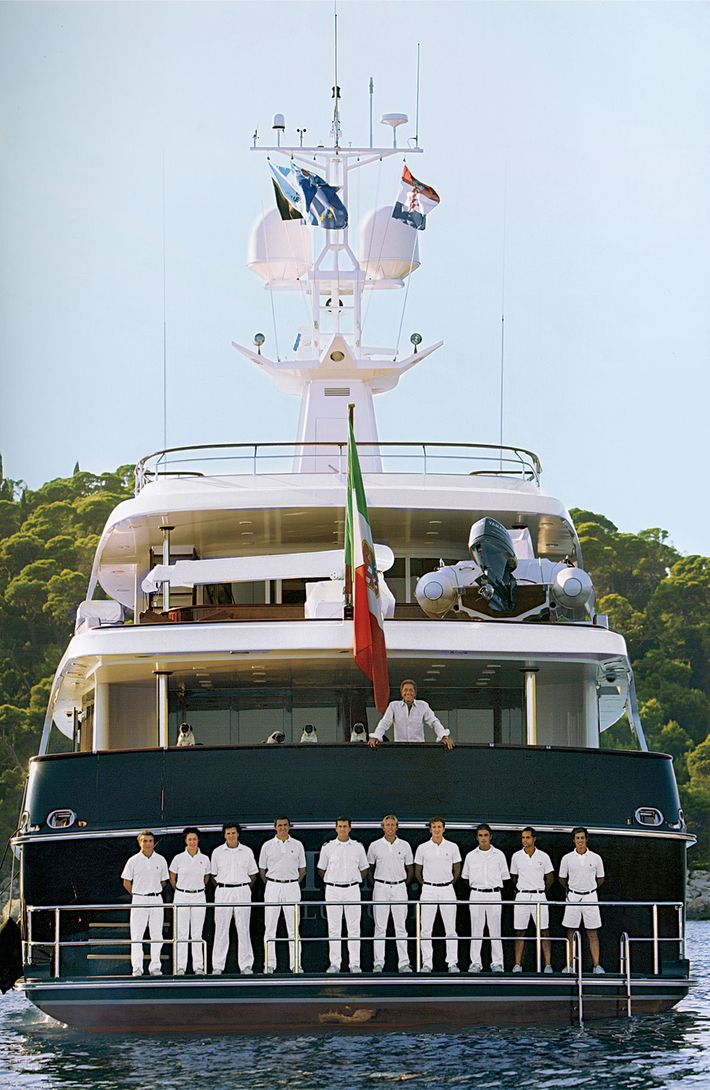 A scene from Valentino's yacht, the TM Blue One.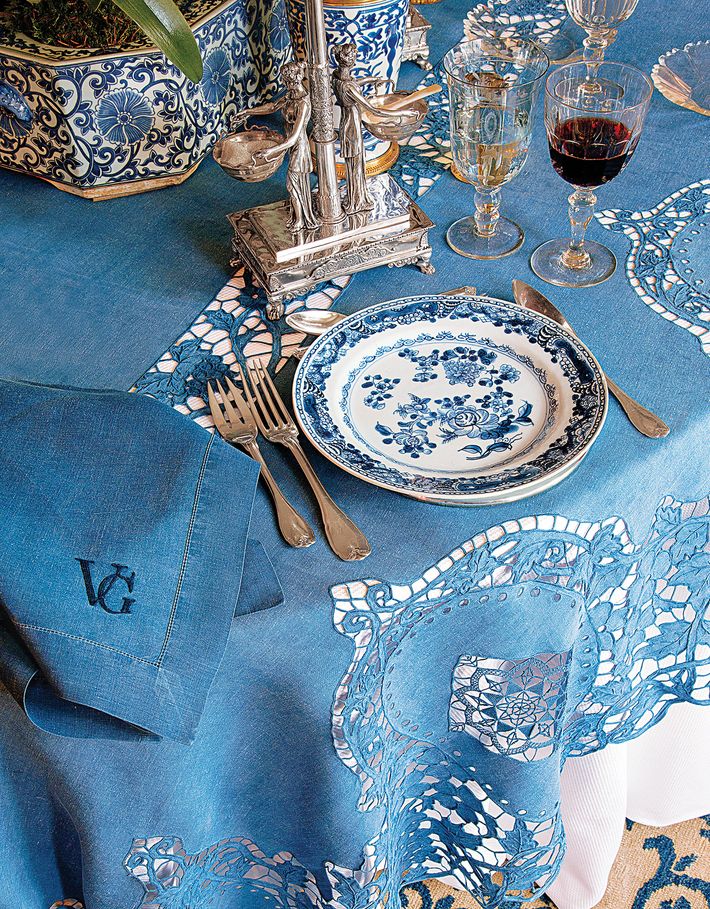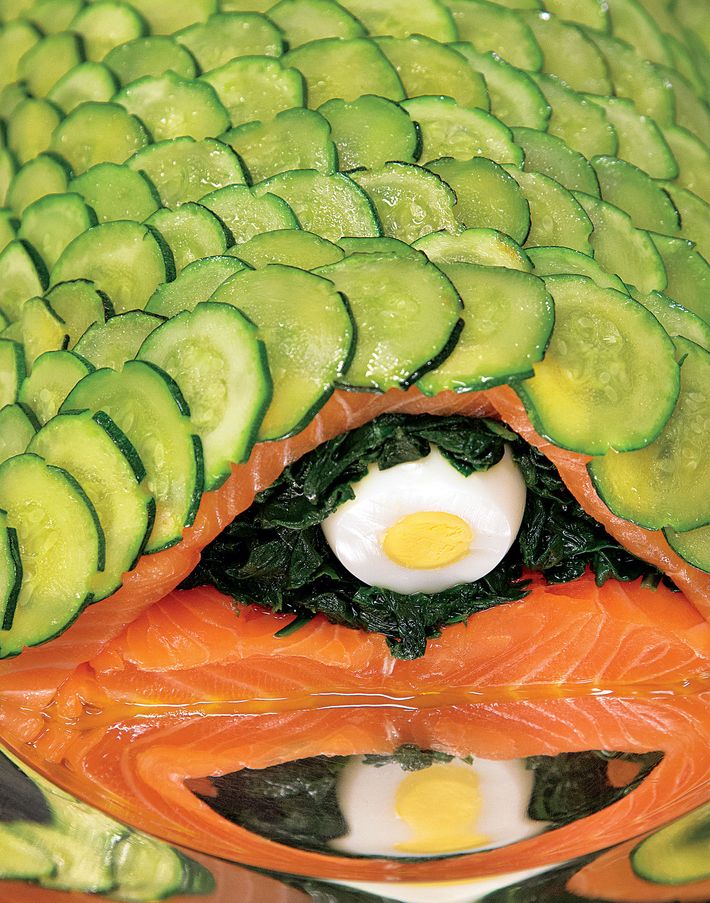 Stuffed salmon packet. (Get the recipe here.)