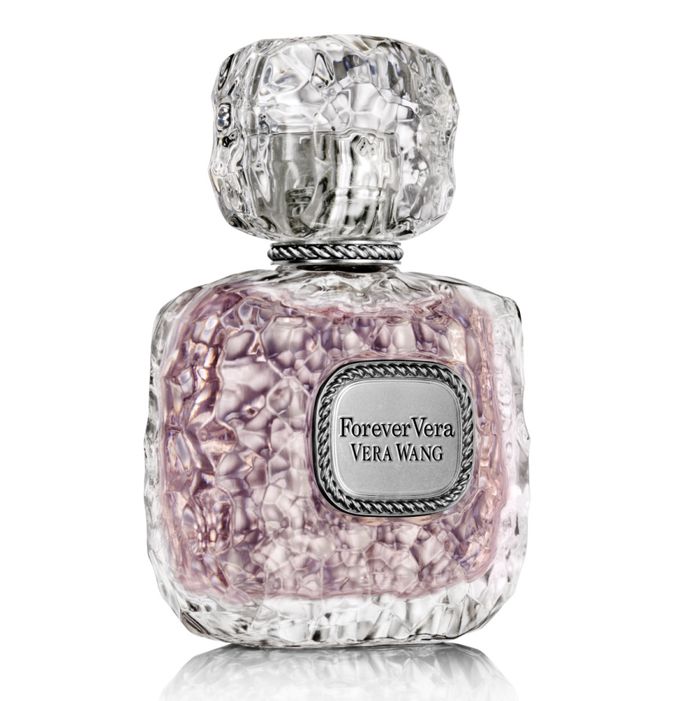 Photo: Courtesy of Vera Wang
To Vera Wang, the idea of forever extends beyond 21 or until death do you part. "Forever is a dream," she told the Cut. "It's otherworldly, and it's private." It's also the name of her newest fragrance, which is something like her version of Eternity. But compared to Calvin Klein's heavier iteration, Wang's Forever is light, sparkly, and bright. Wang says she didn't design it for brides but that brides wouldn't shy away from this happy, musky scent. The Cut spoke to Wang to learn more about the fragrance's story and the first time her mother seduced her with perfume.
What story did you want to capture with this fragrance?
I wanted to capture a woman who maybe wasn't yet married. It's about a personal and very intimate moment in her life. This woman has something she's not telling us that is private. I think there's nothing more private than your scent — what could be more intimate?
Forever is something we all aspire to and know will not be, but it is our dream. There's a certain freedom in the thought of forever that lets you know you're bigger and part of something beyond this world.
Fragrance should allow you to access intimacy and sensuality. I have other fragrances, but I hope this one allows you to think about reflections that go on forever.
Did the concept of reflection inspire the shape and color of the bottle?
Musky fragrances tend to be dark in color; they go to ambers and darker golds. The tension in this fragrance is that it is so pale, delicate, and ethereal, yet the scent is so earthy. It also mixes with an exoticism of things that I love, like coconut and gardenias.
What is one of your first scent memories?
Bal a Versailles by Jean Desprez. I don't even know if it exists that much anymore, but it was a fragrance my mother gave to me and made me wear. She put it behind my ears on my first date.
I was 14. It was the first date I ever went on. She said, "You need this; you can't go out without it." She seduced me right there, my mother, and I never forgot about fragrance. Then I lived in Paris for a very long time. You can't live in Paris and be with French women and not love scent; it's part of their culture.