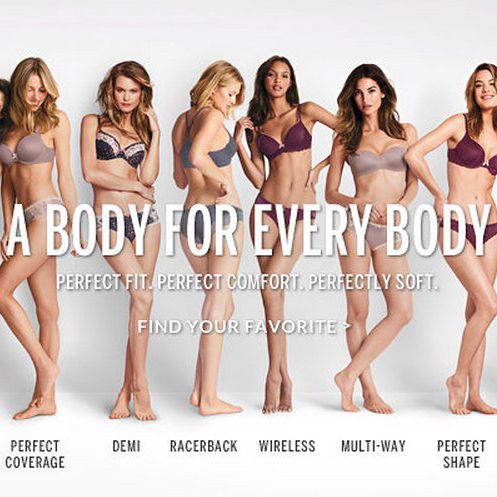 Photo: Courtesy of Victoria's Secret
The latest campaign of Victoria's Secret superimposed a floating phrase — "The Perfect Body" — over a handful of women who liked to stand on tiptoe one foot at a time. Some took offense. After 26,000 signatures on a Change.org petition, Victoria's Secret has replaced that slogan with their plan-B marketing strategy: gaseous clouds of meaninglessness.
The chain of contrapposto models will now stand behind letters that read: "A Body for Every Body." Truly, absolutely, fundamentally: You can't argue with that. There is not space enough for even one finger to wag. It's a watertight case argued by the most efficient purveyors of varying ways to use silk triangles.