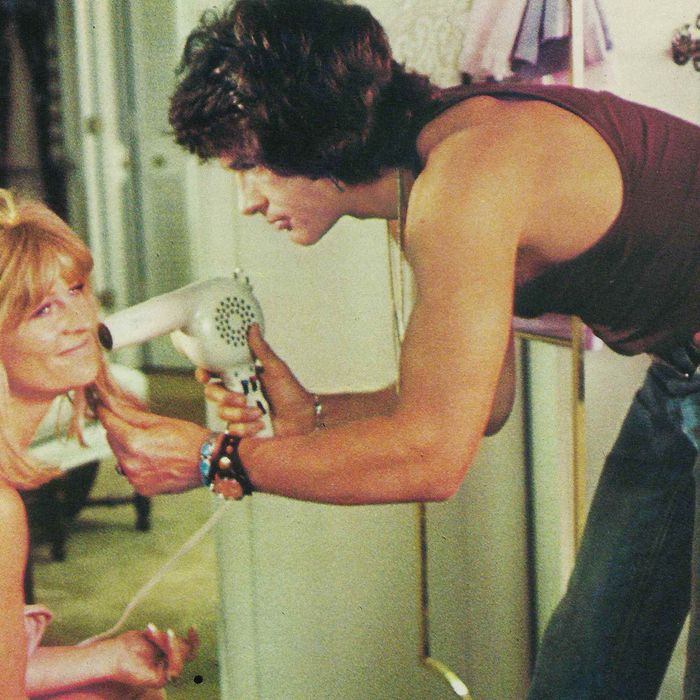 For every heartbreak, there is a hairstylist — no one hears quite as wide a variety of relationship drama as they do. After all, you've got to find something to talk about while they're snipping away, and we all know one of the quickest ways to jumpstart post-breakup recovery is a dramatic hair change. Here, New York's best hairstylists on the craziest stories they've heard.
Mia Santiago, Sharon Dorram Salon 
My client was dating a guy she met on Tinder. She really liked him. When she slept over at his place for the first time, she found a few pairs of women's panties in his room. He explained that they were his female roommate's, because they sometimes did their laundry together. My client didn't think much of it. After a month or so of dating, she woke up in the middle of the night to get some water. She found him touching himself with dirty women's underwear. He was sniffing the underwear. It all came out: He buys dirty panties online for his enjoyment. He has a dirty-thong fetish. She is still dating him!
Olivia Halpin, senior stylist, DreamDry
While sitting in my chair recently, a client found out her longtime boyfriend had committed insurance fraud with all her information, and he was pinning it all on her. She completely freaked out, got a blowout, and went home to dump him and deal with everything.
Marc Mena, senior stylist and extensions specialist, Warren-Tricomi
I was once with a client who received a text from a celebrity, whom she was casually dating. It said, "Can I give your number to a friend … another actor?" She said yes. The new famous actor texted her and said, "When are you available to take me out?" She thought the phrasing was weird … and after a few more awkward exchanges she finally understood what he meant. He thought she was a working girl! She said, "Do you think I am a 'professional?'" He responded, "Yes, that's what I heard." She was MORTIFIED. This man, the celebrity she had been casually dating thought she was a hooker and passed her name along to a friend! After all this happened, we decided to cut her hair shorter for a more polished, elegant look.
Heather Olexa, freelance stylist
My client had a ten-year affair with a married man. He set her up with a beautiful apartment, bought her a new BMW, spent all his free time with her. She was waiting for him to leave his wife for ten years — but it wasn't going to happen. My client started doing some research — including breaking into his house and going through all his stuff. She found out that not only had the wife recently died (!) but he was engaged to another woman. The client ended up notifying the pastor who was on the wedding invitation, and she shut the whole thing down. DRAMA.
Will Cooper, colorist, Sally Hershberger
My client noticed her husband — a stay-at-home dad — had passionately taken up cooking and baking. It was a strange new obsession, but she was too busy at work to really think about it. One day she came home, dug into his latest creation, and he flipped out. He hadn't photographed it yet and she ruined the display. She knew something was up. She went through his phone and found that he was having an affair with a female chef who was teaching him to cook. They were exchanging food porn and porn-porn all day! She left him and the Cuisinart that night. Sometimes you just gotta say: F you, I'm out.