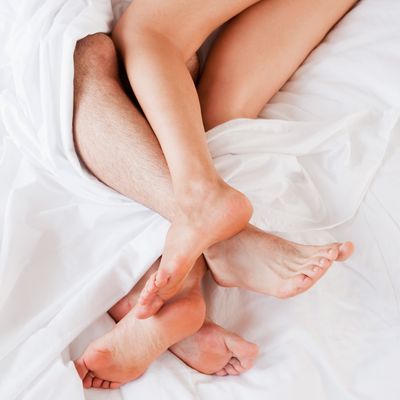 Photo: Tetra Images/Getty Images
Next week kicks off the holiday season, a time when you open your arms, homes, and extra bedrooms (or futons) to friends and family and they open theirs to you. You're probably a pretty good houseguest, right? You bring some fancy olive oil and help load the dishwasher. But are you also using that spare room at Aunt Muriel's Connecticut abode as your own personal sex den? Probably yes, you are.
According to a survey by Priceline, at least 49 percent of Americans have done the Turkey Lurkey (that's sex) while having guests in their own home or visiting their relatives. Which is why 68 percent of Americans (and 78 percent of parents) probably prefer guests stay at a hotel this holiday season.