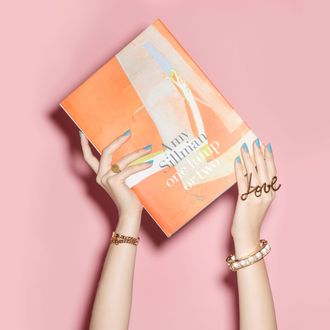 Sometimes the best gifts, the kind that continue to fascinate beyond the first rip of gift wrap, are of the page-turning sort. With this in mind, the Cut compiled a list of the most beloved, poignant, and beautiful books by and about women — some new, some old, but all sure to be revisited and re-read over and over again. There's something for everyone on your list: for the fashion diehard, the first monograph on Ann Demeulemeester — with an introduction by Patti Smith — will feel just right; for the photography aficionado, Aperture's book of Jo Ann Callis's subtle and haunting early work is a gift they're sure to cherish. For your friend with the cheekiest coffee table, there's a new book of previously unseen Bettie Page photographs by Bunny Yaeger.
If paperbacks are more your speed, there are plenty to choose from. Buy Lorrie Moore for your mom, The White Album for the teenager who reminds you of yourself, and Elena Ferrante's latest novel for your best friend. And, of course, the no-brainer gift of this holiday season: Women in Clothes, the playful yet dense exploration of the ways women think about what they wear, edited by Sheila Heti, Heidi Julavits, and Leanne Shapton, is sure to take up permanent real estate on the nightstand of any woman you know.
Click through the slideshow for these and more books to give as gifts this year — photographed alongside the most sophisticated, chic jewelry of the season (just in case you want to add it to your own wish list, of course).
Photographer: Eric Helgas
Stylist: Veronica Gledhill
Photographer Assistant: Joseph Parra
Hand Models: Lauren Noble and Susan Schell
Manicurist: Geraldine Holford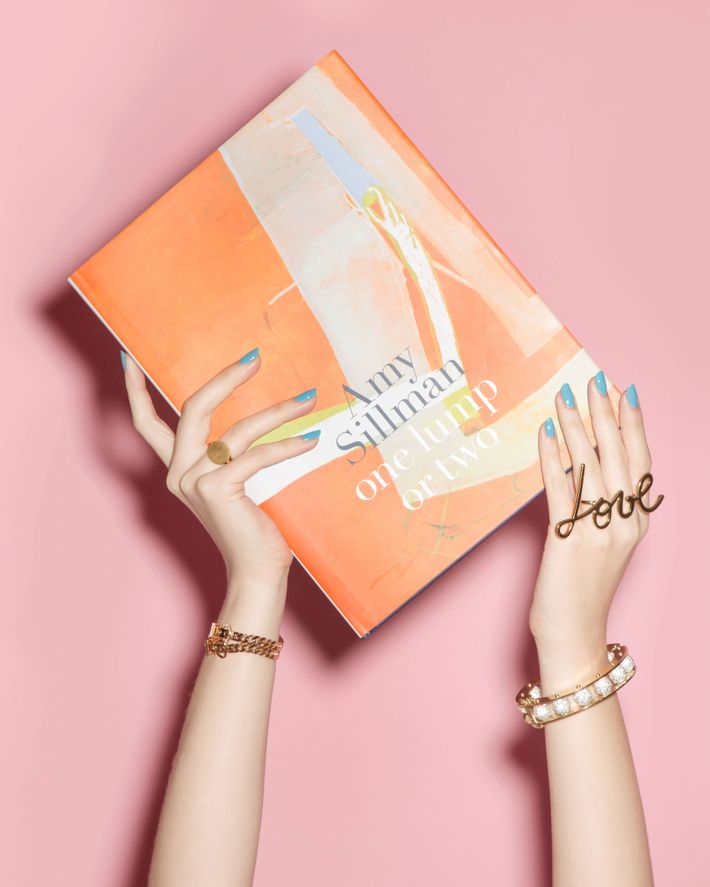 Amy Sillman: one lump or two
If you couldn't make it out to Boston to see Sillman's retrospective at the Institute of Contemporary Art last winter, the accompanying book of her colorful, wry paintings, cartoons, and animated iPhone video stills is your next best bet.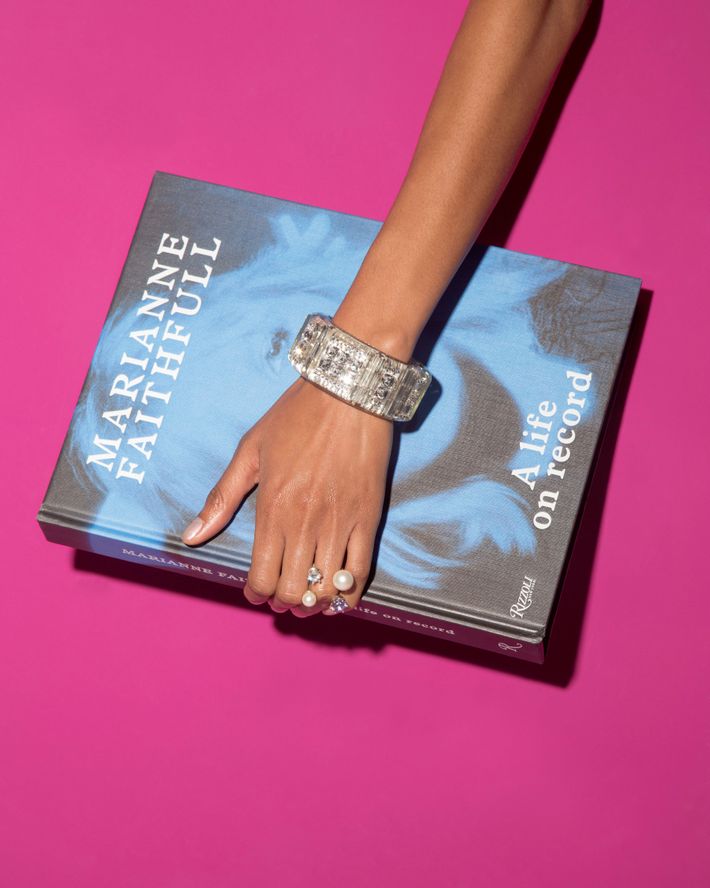 Marianne Faithfull: A Life on Record
This year marks the 50th anniversary of the release of Faithfull's debut single, "As Tears Go By" — commemorated by this definitive celebration of her career as a musician, actress, and legendary style icon.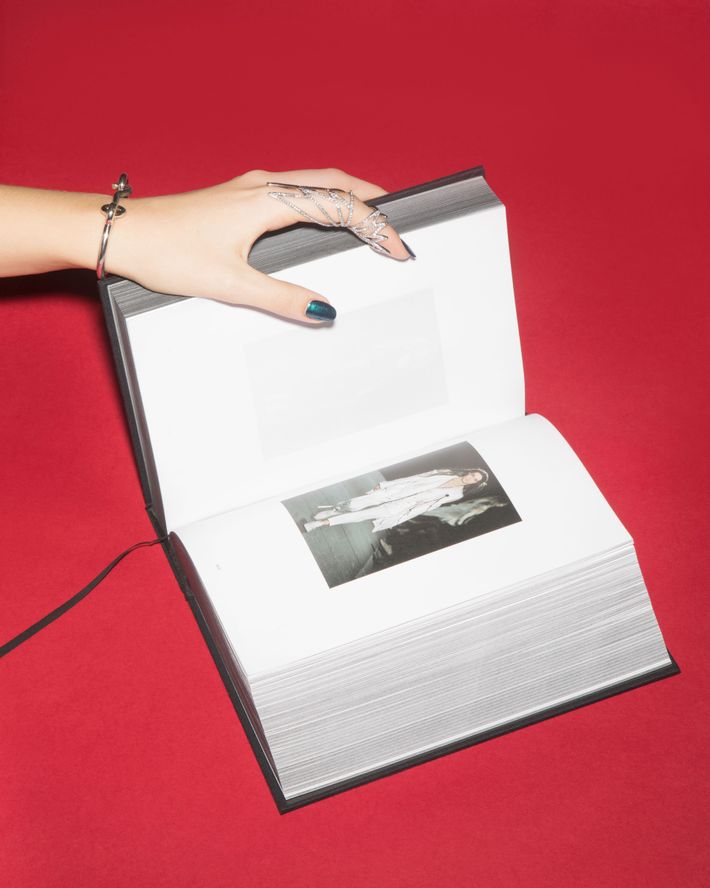 Ann Demeulemeester
With over 1,000 photos and an introduction by Demeulemeester's longtime friend and admirer Patti Smith, this luxurious, black-edged tome — the first monograph to focus on the designer's transformative career — is designed to be cherished.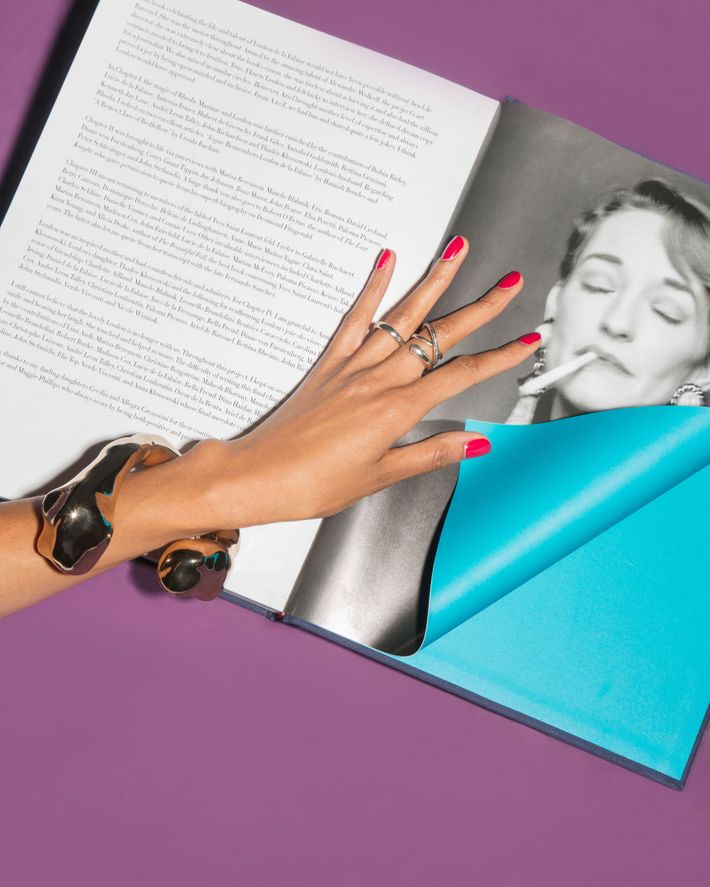 Loulou de la Falaise
This glamorous life in pictures of Saint Laurent muse Loulou de la Falaise is the perfect gift for the person who has everything — because, really, who can ever have enough French style inspiration?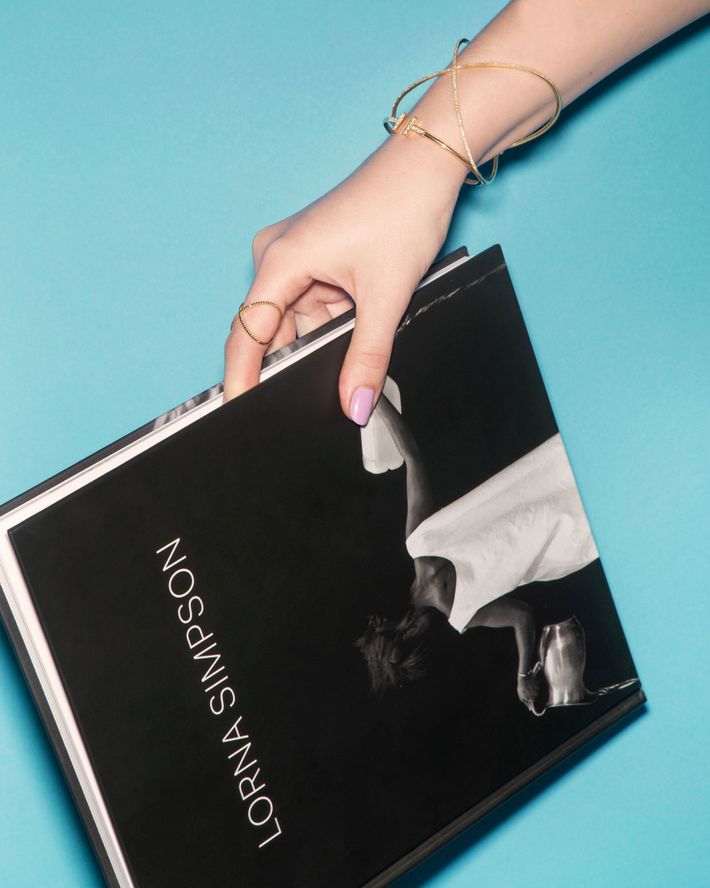 Lorna Simpson
This stunning monograph is the most comprehensive catalogue of Simpson's work to date, from her earliest documentary photographs to her iconic photo-text pieces from the mid-'80s to stills from her most recent video installations.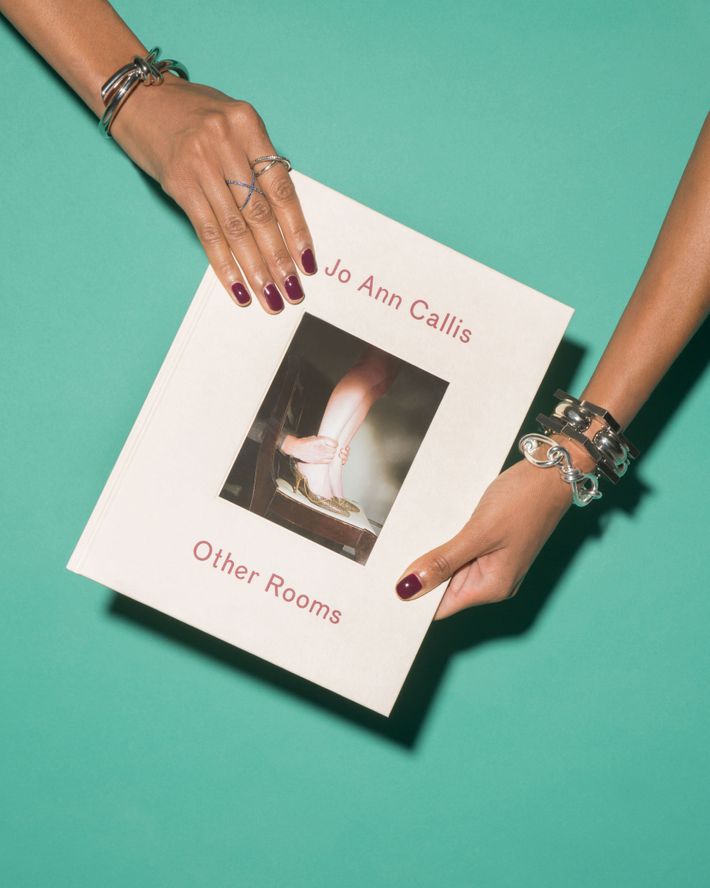 Other Rooms
Jo Ann Callis's early photographs, taken while she was studying at UCLA with Rober Heinecken in the mid-'70s, are subtly eerie and erotic — the kind of images you'll keep coming back to again and again.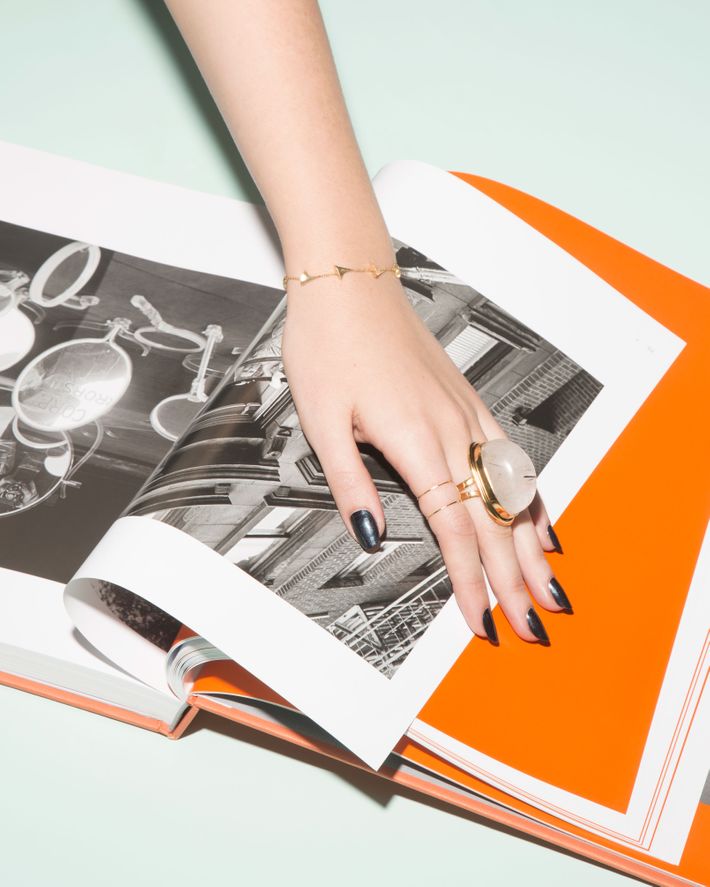 Vivian Maier: A Photographer Found
During the four-plus decades she worked as a nanny in New York and Chicago, Vivian Maier took nearly 150,000 photographs — all of which she kept entirely secret. This dense new book of previously unseen photos (discovered after her death) makes a thoughtful gift for an aspiring photographer, or any fan of Garry Winogrand.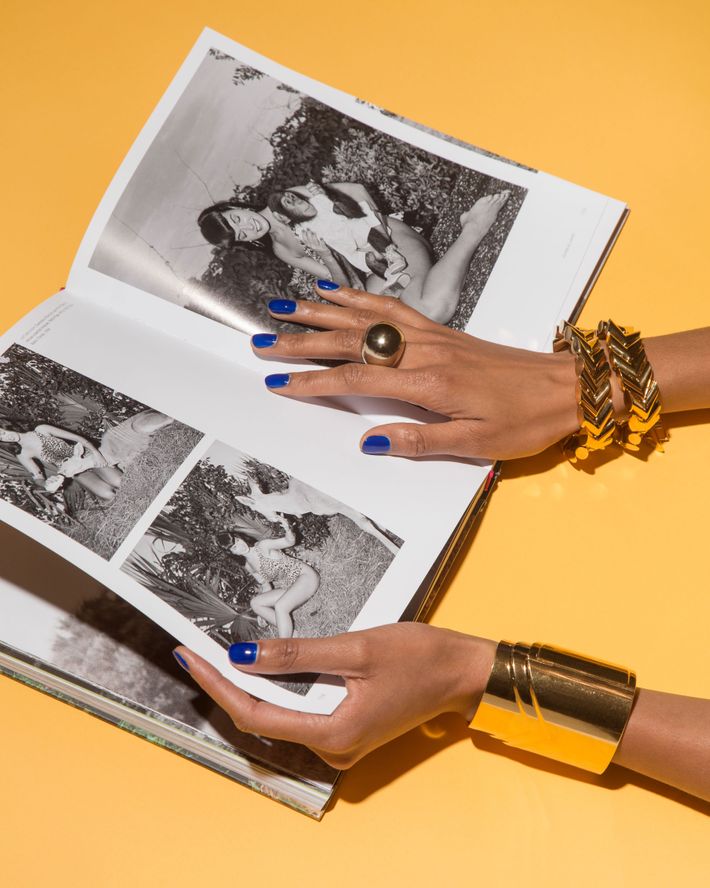 Bettie Page: Queen of Curves
For the person on your list bold enough to put a book of vintage pinups on their coffee table, look no further than this collection of never-seen-before photos of Bettie Page, shot hanging from trees, feeding camels, and caressing a monkey in shoes, by Bunny Yaeger.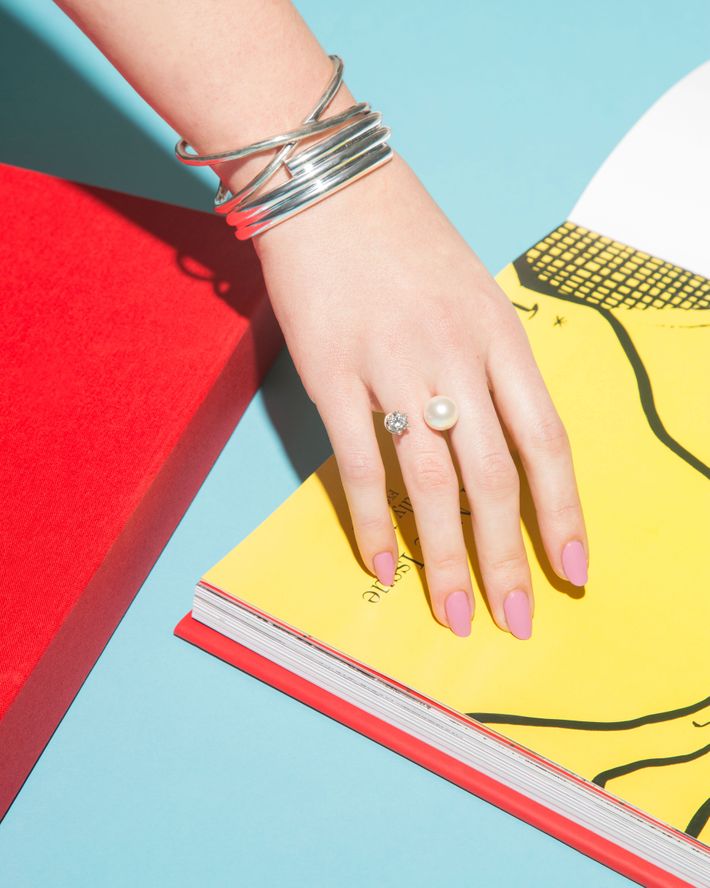 The Best of Flair
This newly affordable archive features greatest hits from one of the most groundbreaking (and short-lived) fashion magazines of all time. It's about a close as you can come as giving the gift of time travel — at least, for the ultimate fashion nerd.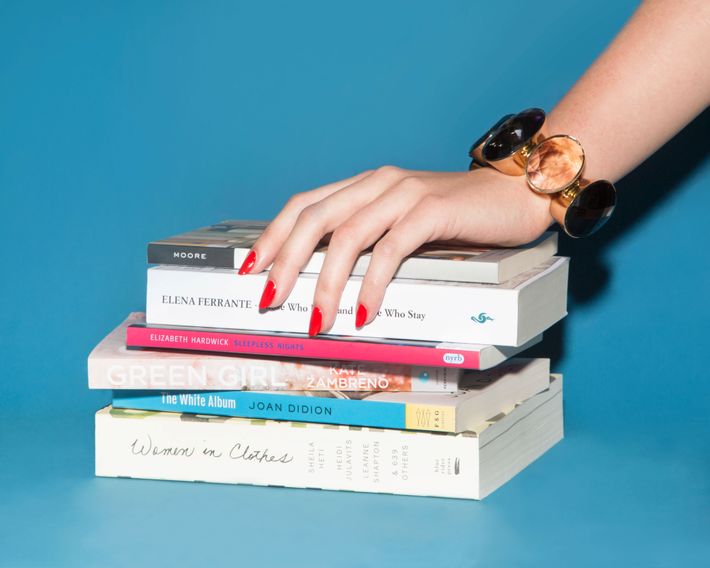 Women in Clothes, Self-Help, The White Album, and More
These beloved paperbacks are sure to become dog-eared bookshelf staples, from Joan Didion's seminal essay on the Manson murders to Sheila Heti, Heidi Julavits, and Leanne Shapton's exploration of what women think about when getting dressed.