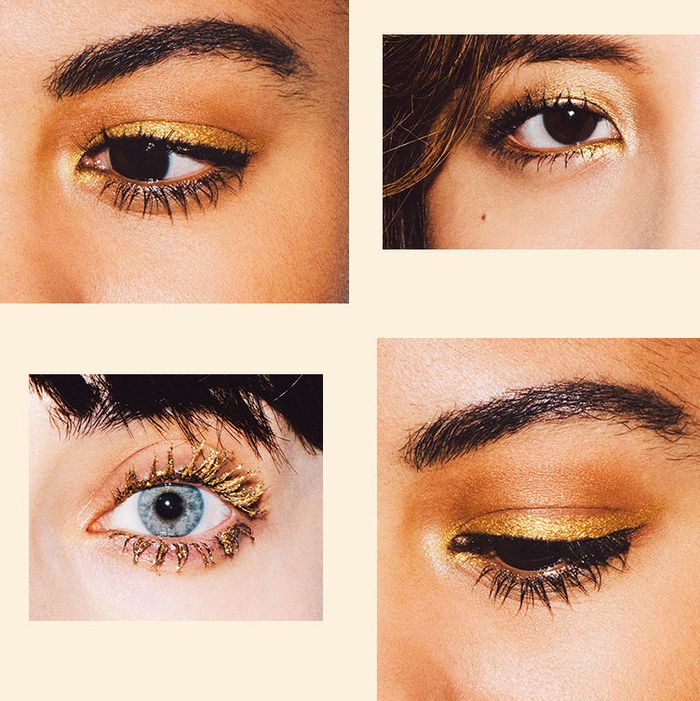 When it comes to eye makeup this holiday season, K.I.S.S. — keep it simple, stupid. Try the eye-makeup equivalent of a jumpsuit — a flashy yet simple, one-tone wash of gold across the eye or on top of the lashes. With its ability to be both cool and warm, gold is universally flattering. Best of all, it doesn't require blending or any complicated Pat McGrath–level handiwork, which is key when you are getting ready for the next holiday party while still recovering from the last one. Whether it's a loose gold pigment or an eye shadow, see below for four easy ways to go for gold.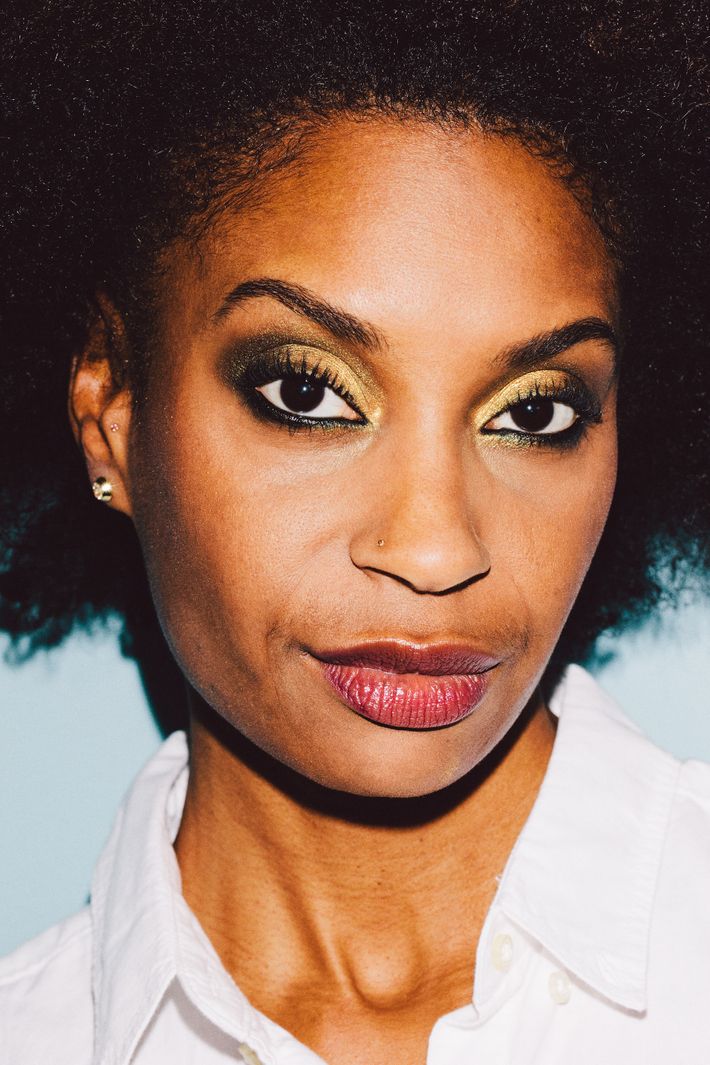 Look 1: Pair a gold eye with a slightly smoky black liner for a smoldering look. Extend the gold to the crease and line the eyes with a creamy black eye pencil. Gently smudge and blend the black pigment into the gold for a touch of sultriness. Try MAC Gold Pigment, paired with Clé de Peau Beauté Intensifying Cream Eyeliner.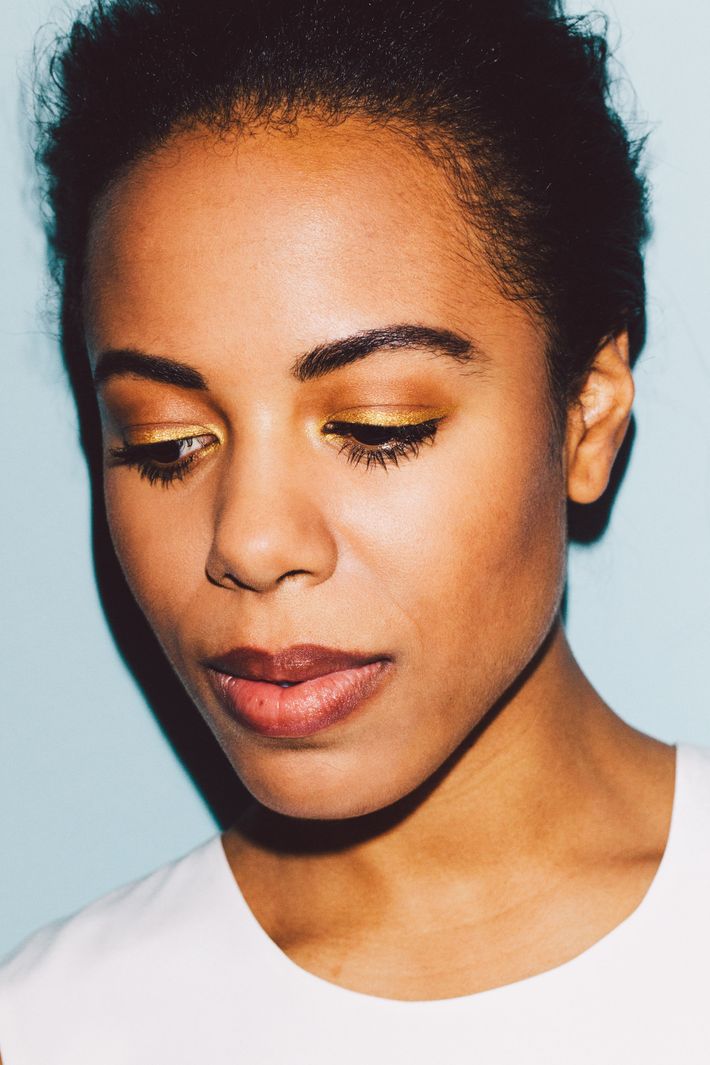 Look 2: Use a burnished gold eyeliner to accentuate a thick lash line by going for a thick line rather than a thin one. This touch of shimmer helps make the eye look more radiant. Try Urban Decay's 24/7 Glide-On Eye Pencil in Goldmine.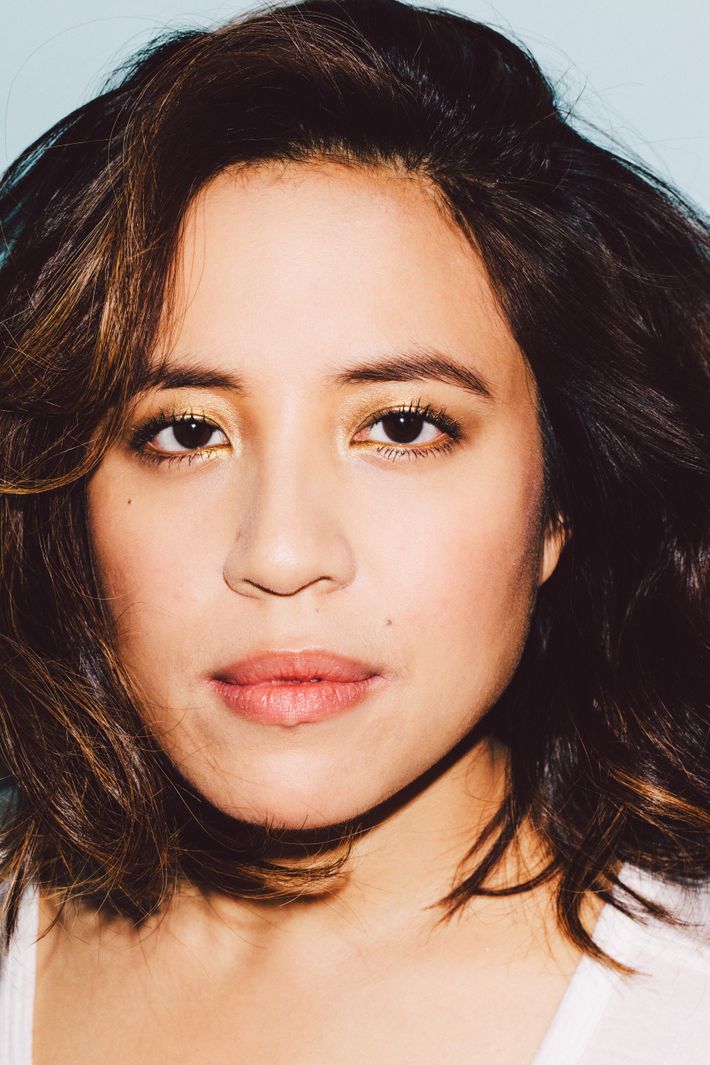 Look 3: For '70s-glamour vibes, go for a strong lash line anchored by a flash of rose gold extending past the crease. Using a rose gold grounds the eyelid with a subtle shimmery contour. You can also add another flash of gold eyeliner at the base of the lashes. Try MAC Rose Gold Pigment with L'Oréal Paris Silkissime, Gold 280.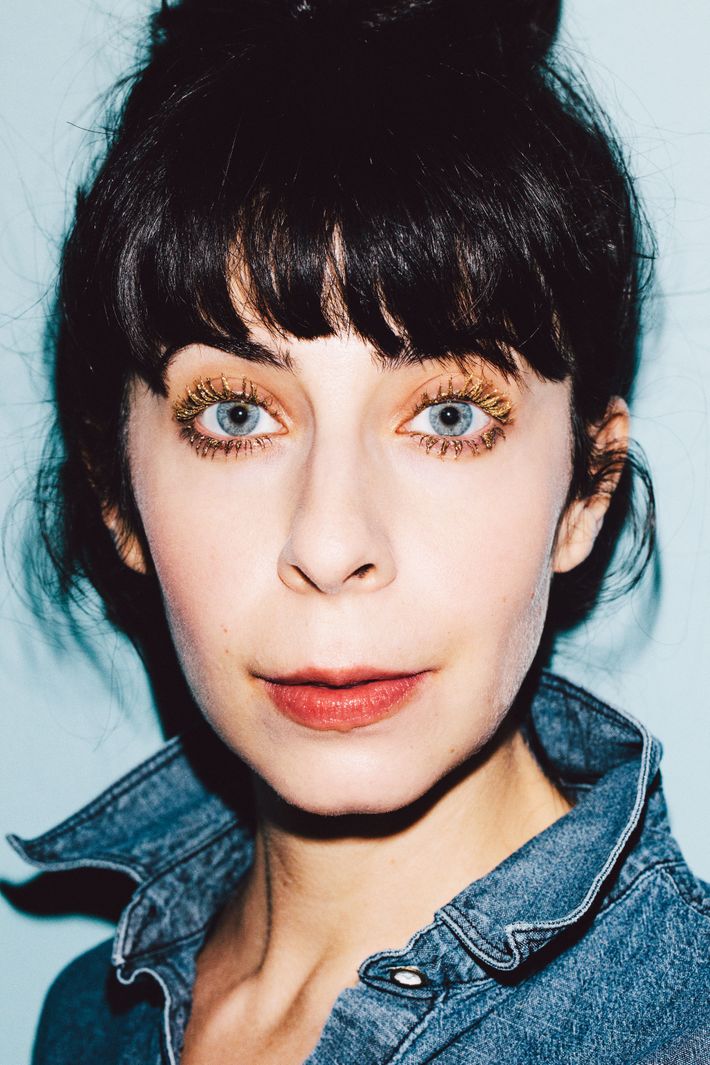 Look 4: Inspired by the chunky blue mascara at Stella McCartney's fall 2012 show, try dusting loose gold pigment (like MAC Old Gold Pigment) and a mixing base (like MAC's Medium Base) on top of mascara and combing through. This is a more extreme, glittery-doll lash look. When you remove your makeup at the end of the night, don't forget the Scotch tape.