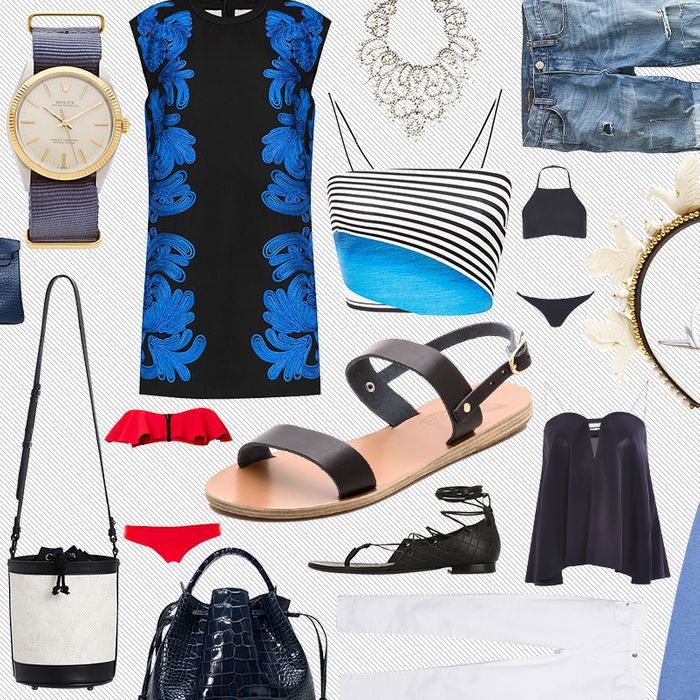 Art Basel is upon us: that Instagram-friendly week in which the art world — and with it, the fashion pack — descends on Miami for parties, pool time, and even some art. But being well-dressed during Basel isn't hard — the key is looking warm-weather appropriate but not too summery, along with doubling-down on comfort. Eschew the bodycons and revealing cutouts for looser-fitting garments and odd accessories; try unusual combinations like platform shoes with vintage denim.
In honor of the week, the Cut searched far and wide for the best luxurious things (many of them big splurges) to wear in Miami this week. And if Basel isn't in your cards, then consider this slideshow a form of warm-weather escapism. Click through the slideshow below to see our picks.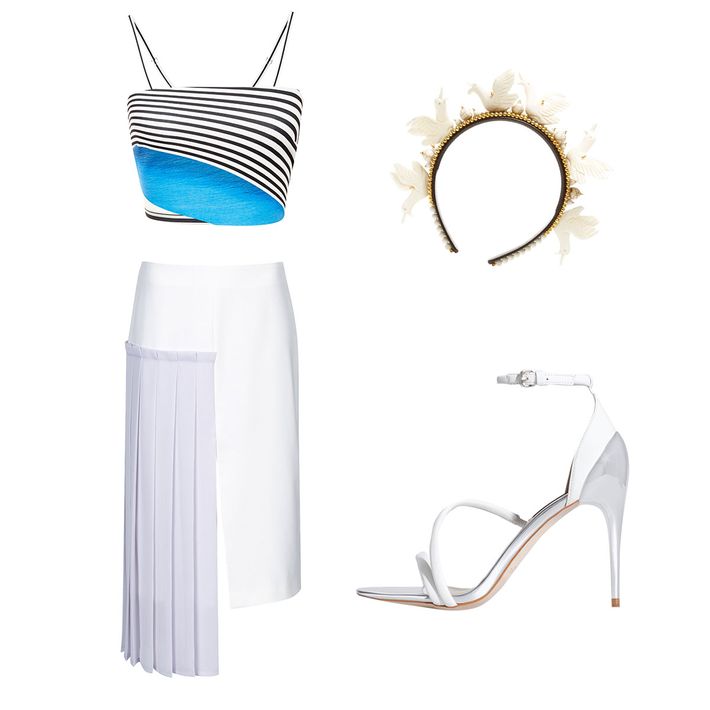 Heading to Paper's Break the Internet Party? Wear something dressy and Miami-appropriate, like a colorful crop top and a flowing pleated skirt. Instead of a flower crown, try an unusual headband adorned with tiny swans.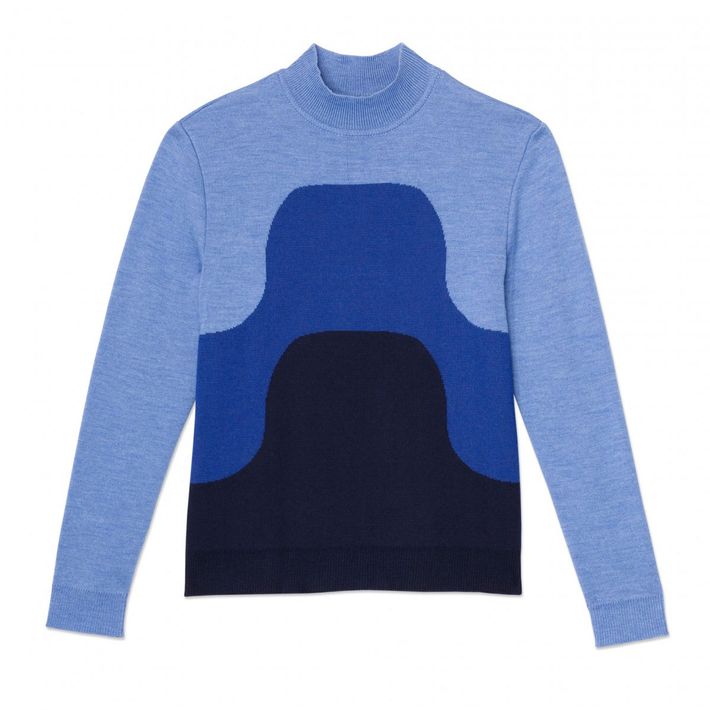 Remember to carry a sweater, because the air conditioning is freezing in the Convention Center. This Trademark mock-turtleneck will look great in front of a Jasper Johns.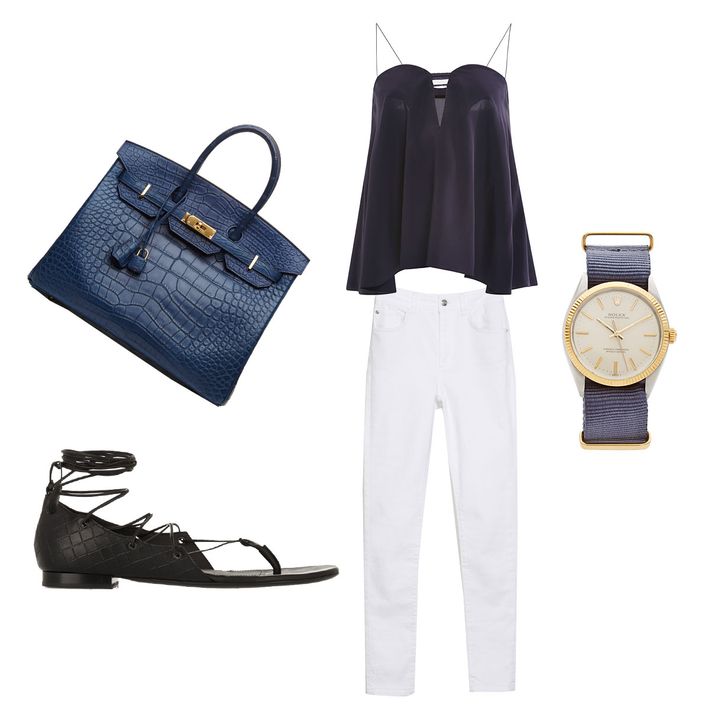 When at the fairs, you'll be miserable if you're not in comfortable flats. Break your white jeans out again and — if you're the type who's looking for a splurge — a luxe bag and watch to go with.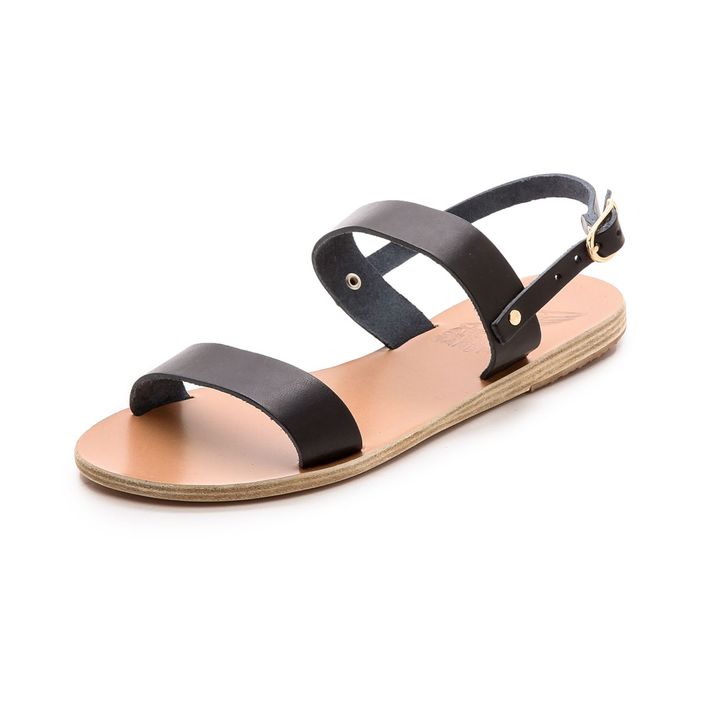 You'll probably be hoofing it around all the satellite fairs — so instead of heels, try simple slip-on sandals that will go with anything.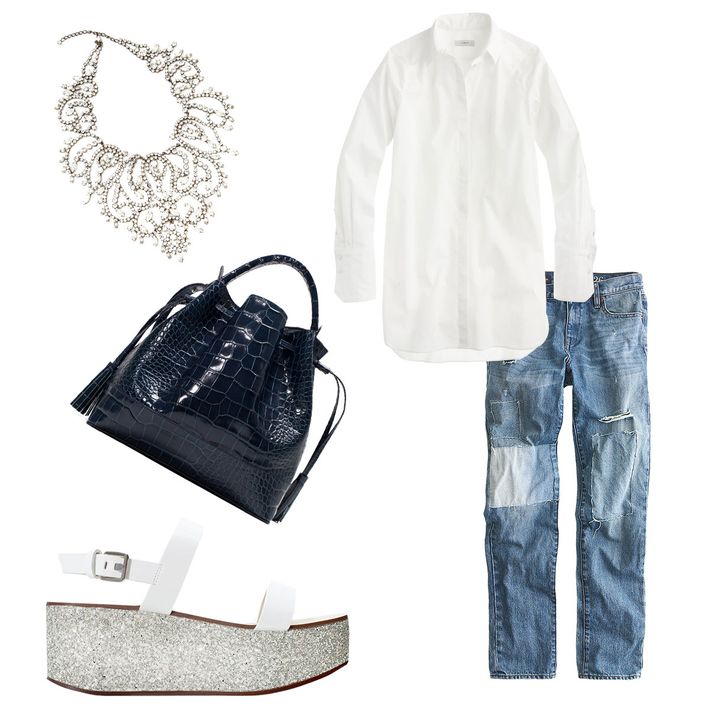 Go ahead and display an absurd amount of vintage rhinestones like it's just another Wednesday that you're embarking on a small yacht.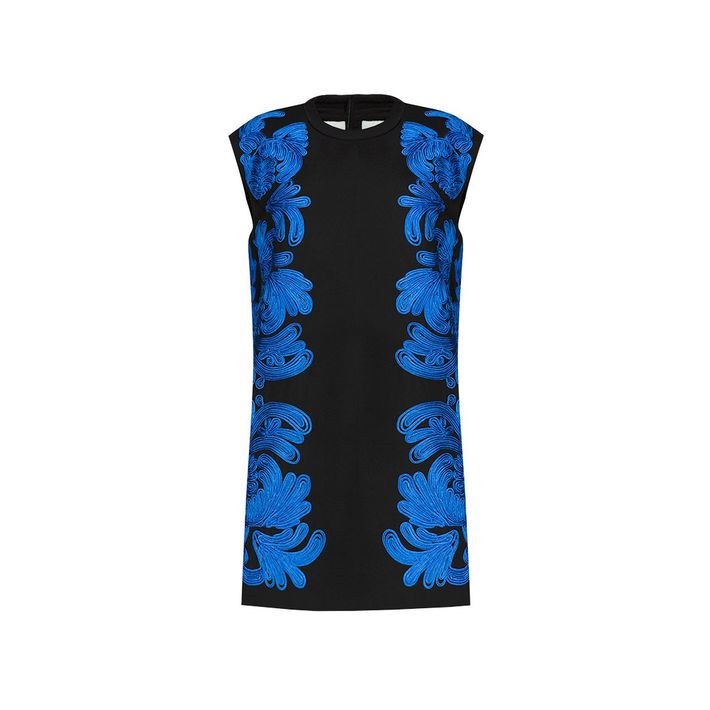 Heading out to dinner and then Le Baron? This shift dress with embroidered flower details will be perfectly on-theme.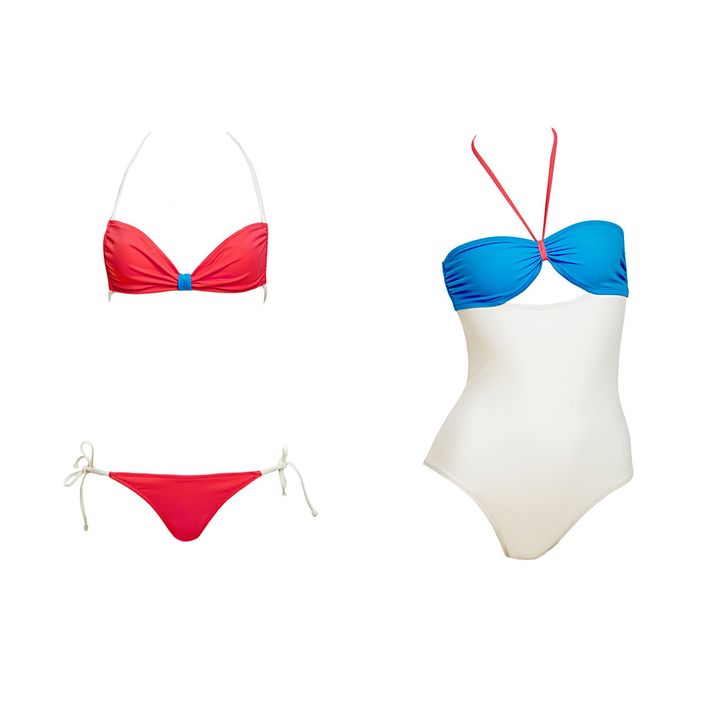 Poppy Delevingne's cool, cheerful new collaboration with Solid & Striped is the perfect way to forget about December weather north of the Mason-Dixon.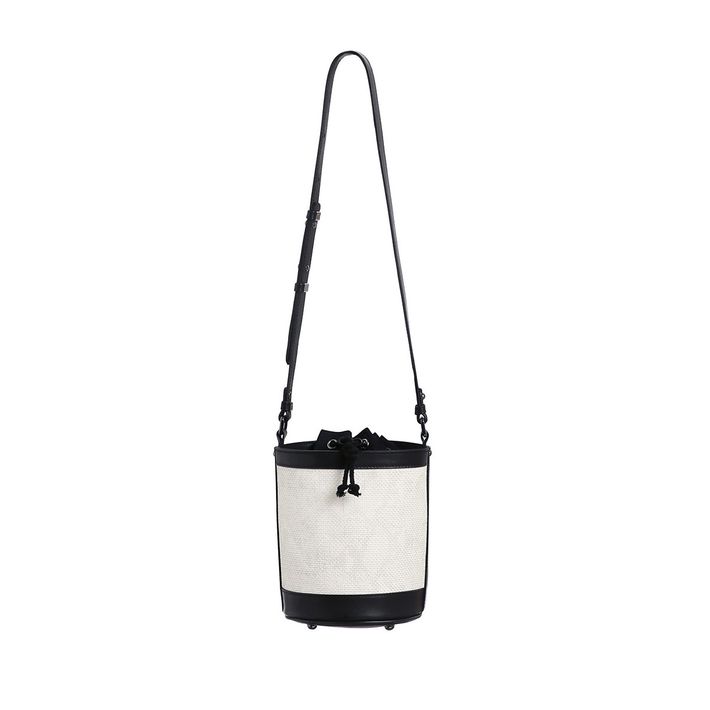 This small cross-body will prevent you from schlepping — and will still be cool to have around next summer.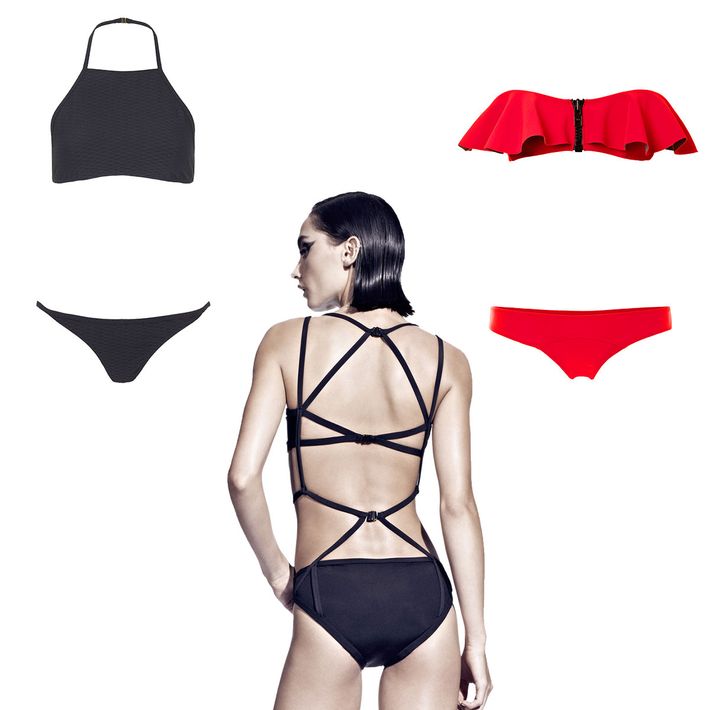 If you have leftover time to hit the Raleigh pool, you'll want to pack a chic suit that's not too frilly.