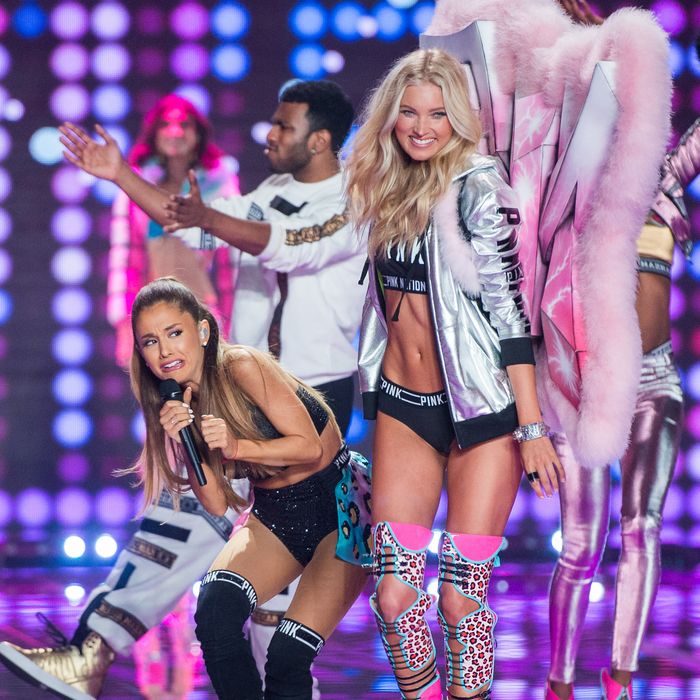 Photo: Samir Hussein/Getty Images
Ariana Grande performed "Bang Bang" onstage at the Victoria Secret's fashion show last night surrounded by Angels — a true honor, akin to performing a diva-licious Top 40 hit at the gates of heaven. And as she reveals on Twitter, Grande wasn't just singing in the presence of angels: She was touched by one.
Yes, she had the rare miracle of getting smacked in the face by the fuzzy pink angel wing of model Elsa Hosk. How did it feel, I wonder? Like a tickle from a falling star? Like a golden anvil dropped upon your head? Tell us, Ariana.