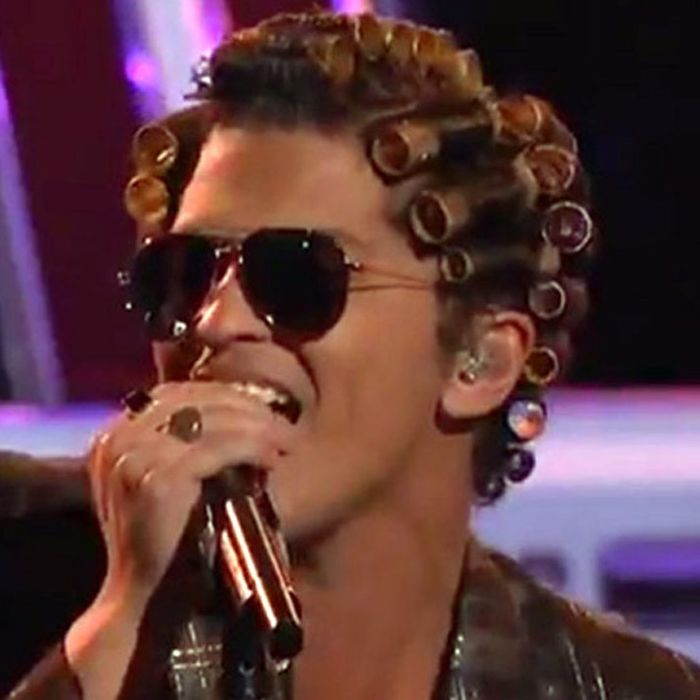 Photo: Columbia Pictures, NBC
Does anything really happen in the last two weeks of the year? If it did, would you care? Welcome to Brain Dead Fortnight, two weeks of mental vacation.
When Bruno Mars performed as the world's fanciest grandma in golden rollers on The Voice earlier this month, it made us think of other men who appreciate the benefits of a decent roller set. Curlers (or rollers) are the dependable tools for full, bouncy hair that last, and a few other famous faces have embraced the old-fashioned benefits of Justin Timberlake–like dude ringlets. Click through the slideshow below for a brief history (because it's a history, although brief) of men who have worn the glorious roller set.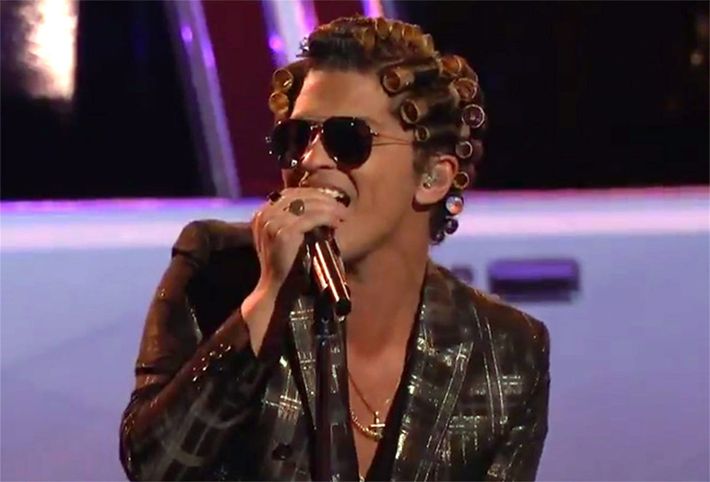 Golden Guy: Bruno Mars
Bruno Mars besieged fans during a performance of "Uptown Funk" with golden purveyors of bounce in his hair. It's not the first time either: Bruno first paid respects to the mighty roller set in his music video for the song.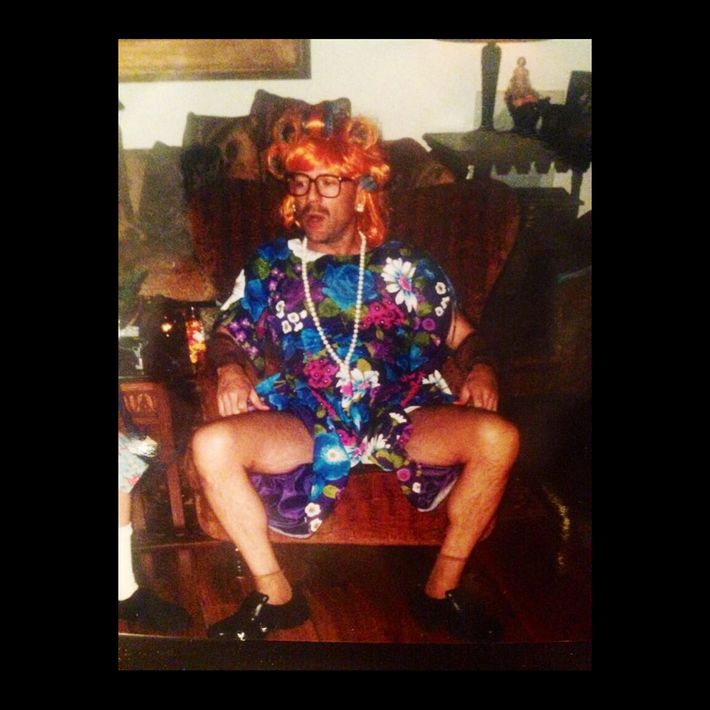 Aspiring Wilma Flintstone: Bruce Willis
Here sits Bruce Willis: a man who has blown up buildings, saved Earth from an asteroid, and talked to dead people. He also fathered five daughters, who must have had quite the night playing dress-up with their dear old dad.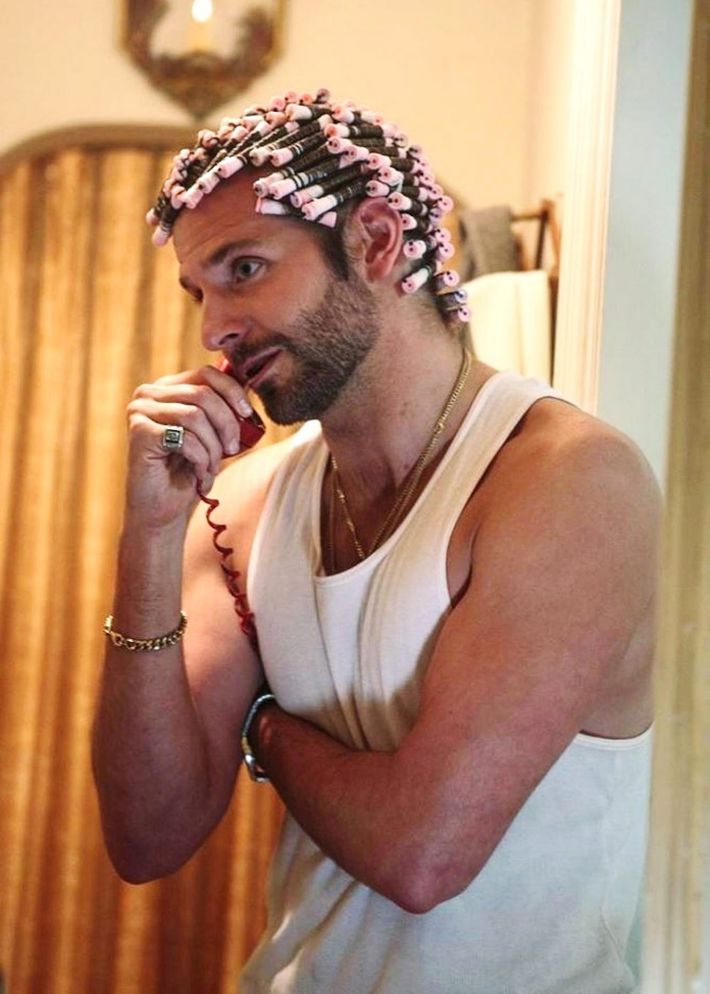 Tight Waves Savant: Bradley Cooper
Bradley Cooper's tight curls on American Hustle were made with the help of perm rollers. His manly face-scruff on the other hand, is au naturale.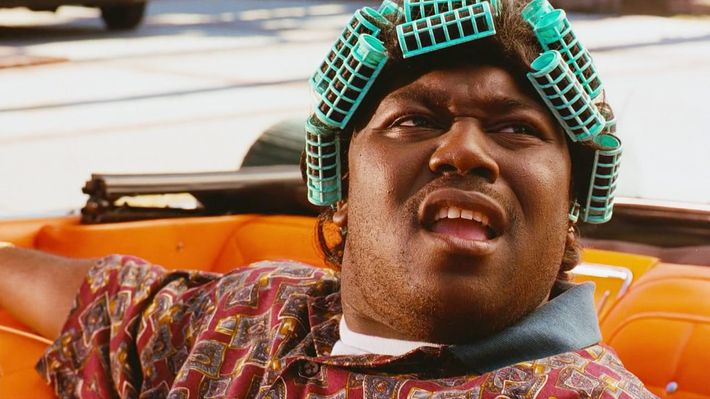 Riding Around and Getting Curls: Faizon Love
Three cheers for Faizon Love in Friday: He showed that touchable ringlets come at a price, and that price is a green set of rollers.
Most Capable-Looking Updo Expert: Paul Rudd
Even Cher Horowitz would approve of Paul Rudd's steadfast commitment to voluminous strands and glistening lips.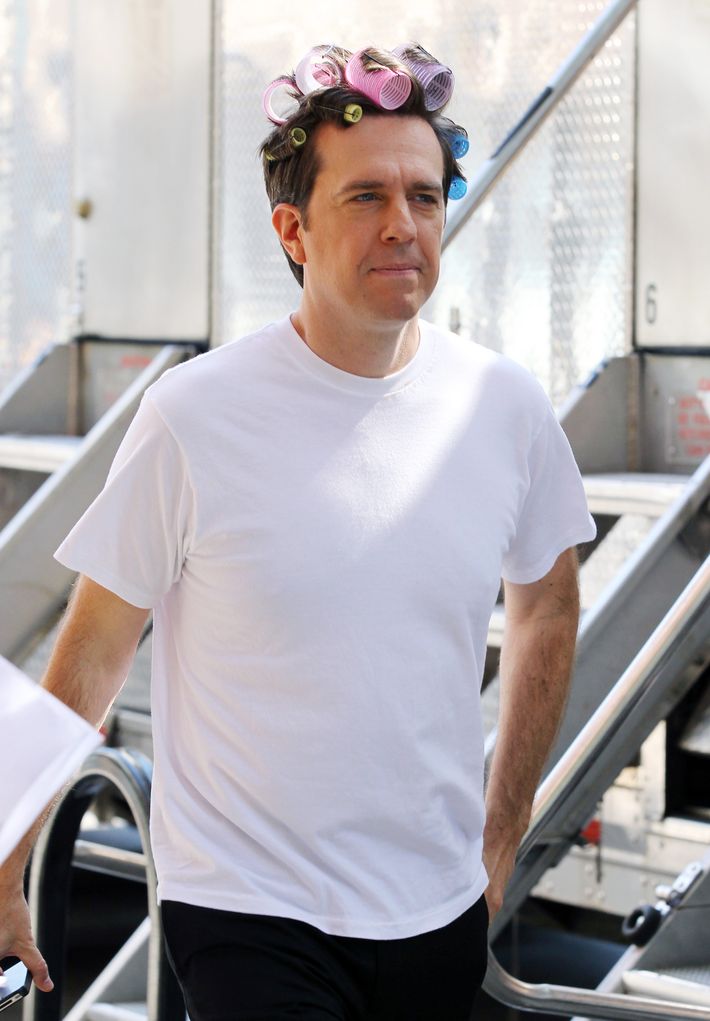 Beauty-School Dropout: Ed Helms
Based on Ed Helms's haphazard rollers of assorted sizes, it appears he may need to watch a tutorial or two on how to achieve a bountiful bounce.