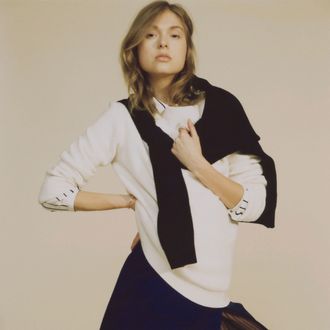 It's really hard to tell what the weather will bring these days. Seasons are haphazard. One day is cold as hell, the next balmy. The only way to deal with this problem: layers. We're not complaining, though, because layers are a great way to get creative with your outfits, since you can wear cozy knits and warm coats without feeling like you're overheating. But instead of piling on pieces haphazardly — and conjuring that moment in Friends when Joey wears all of Chandler's clothes — try layering a little bit more strategically. We looked into our own closets and, working with basic shapes and styles of clothing that most of us own, invented some chic ideas for how to bundle up. Whether it's tossing a patterned coat over a biker jacket for extra insulation or wearing a button-down over a turtleneck, click ahead for ten ways to master winter layering.
Photographer: Matthew Tammaro, Styling by Diana Tsui, Makeup by Misha Shazada using Chanel, Hair by Ayumi Yamamoto at De Facto using Kerastase, Models: Masha Shakurova (W360), Alisa Obrivanova (Elite), Photo Editor: Emily Shornick, Photo Assistant: Van Robinson, Fashion Assistant: Lori Keong.
Layer On Top Of Your Biker Jacket
A black moto can make even the simplest outfit (like this sweater and jeans) look a bit more personal. On days when a layer of leather isn't enough, you can add an overcoat but leave it unbuttoned to better show off the outfit underneath. Two fall coats equal one winter coat.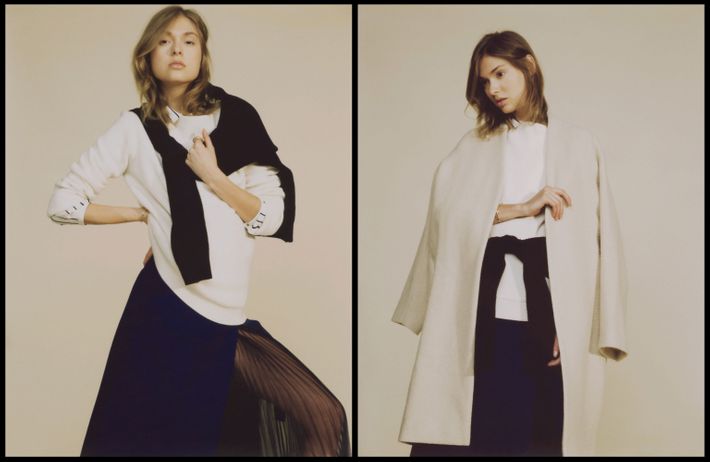 Use a Sweater as a Scarf or Belt
Wrapped around the shoulders or waist, a sweater gives your otherwise polished outfit a kind of "Whatever, I just tossed this look together" vibe that Phoebe Philo nails every time.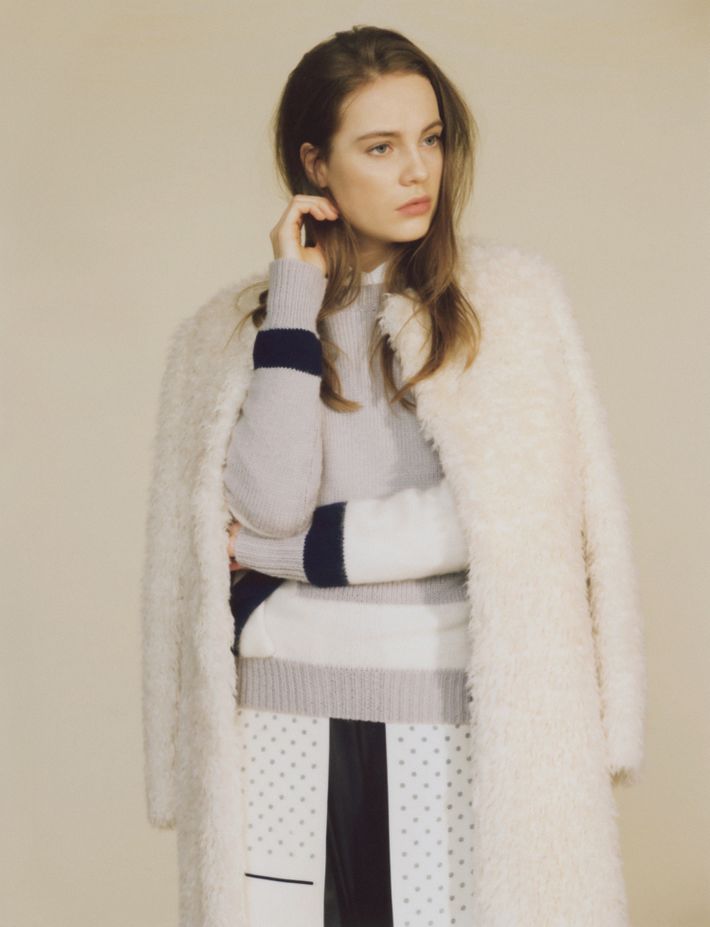 Tuck Your Scarf Under Your Sweater
A knotted silk scarf worn over a sweater is something you only wear to impress conservative parents. Try the same scarf slung around your neck, under your sweater, and leave the ends peeking out below the hem. It's creative and completely counterintuitive.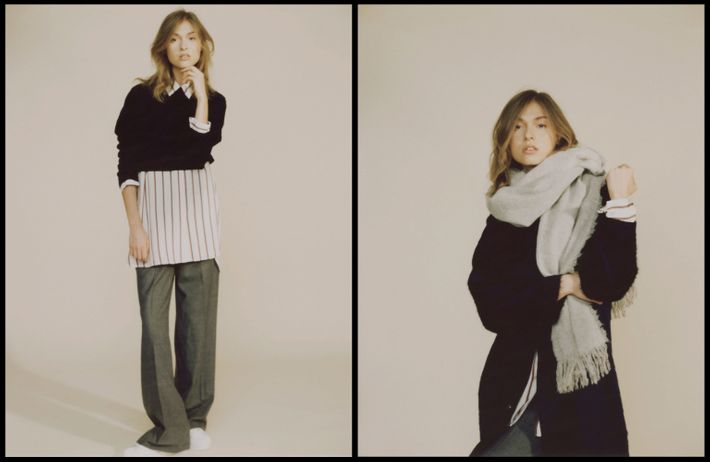 Try a Winter Crop Top
Warm-weather crop tops require midriff-baring, but the winter version is much more forgiving because you can wear a longer shirt underneath. In this case, it's all about messing with proportions: take a short top, hip-skimming tunic, roomy trousers, and top it all off with a massive wool coat.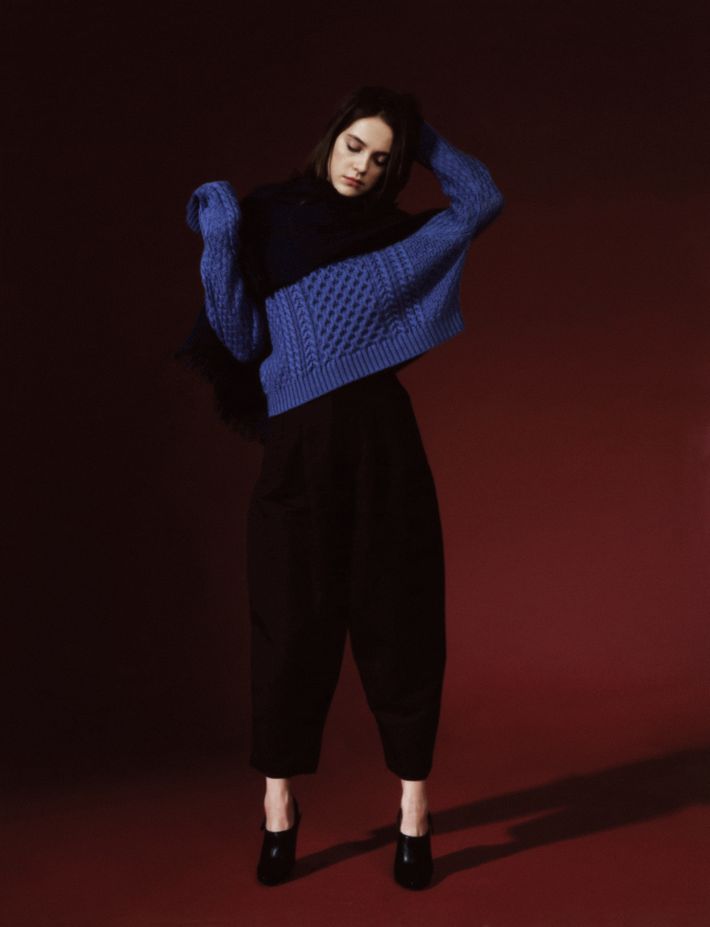 Don't Be Afraid To Play With Volume
A slouchy sweater works nicely with roomy, cropped culottes if you wear them with a substantial heel. Throw a big scarf around your shoulders to add shape to the silhouette.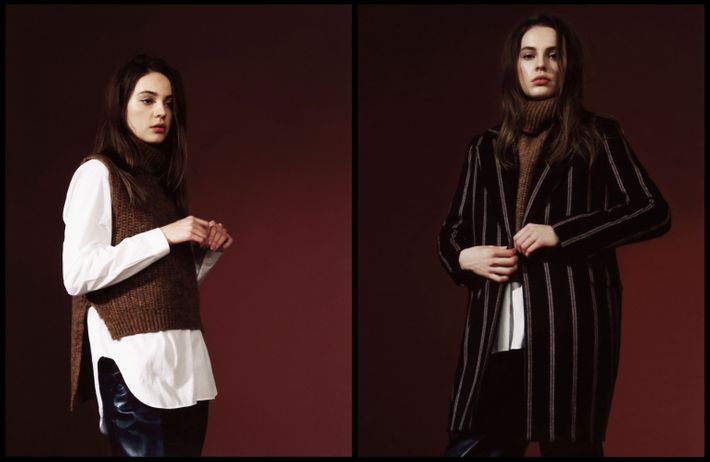 Invest in A Sleeveless Turtleneck
A sleeveless turtleneck may seem like a tricky piece to wear, but under a white shirt it adds warmth without bulk. Pair it with a contrasting texture — like cropped navy leather pants — and a printed coat for a chic winter look.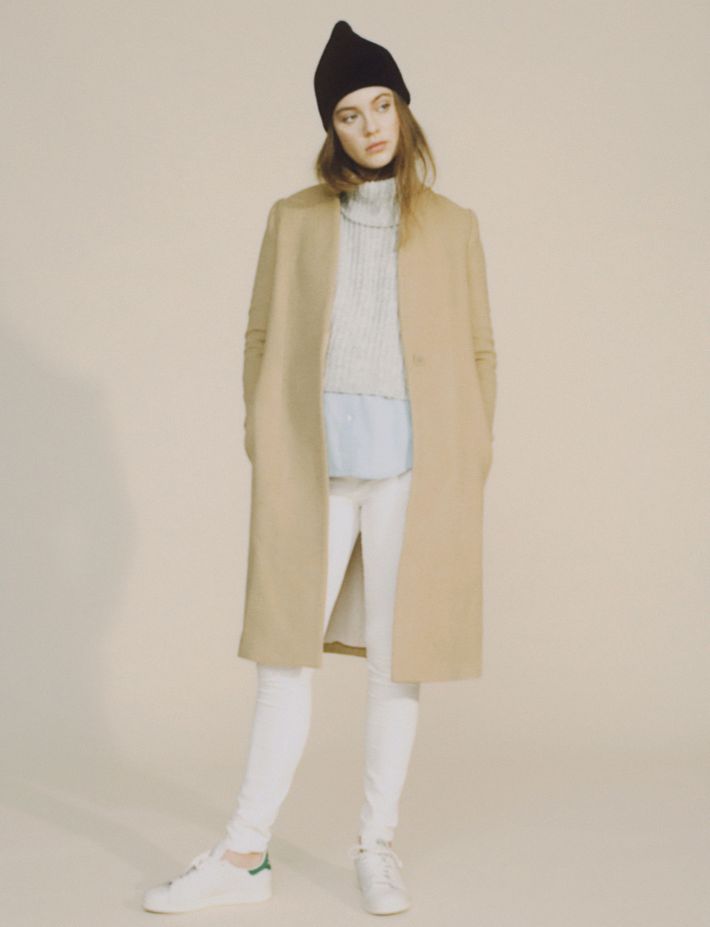 Winterize Your White Jeans
Pale neutrals are a good way to escape the black and gray rut of winter dressing. A cropped gray sweater worn over a chambray shirt will look good with your white jeans — and help transition them to winter. Add a camel coat for warmth and you can justify the bare ankles.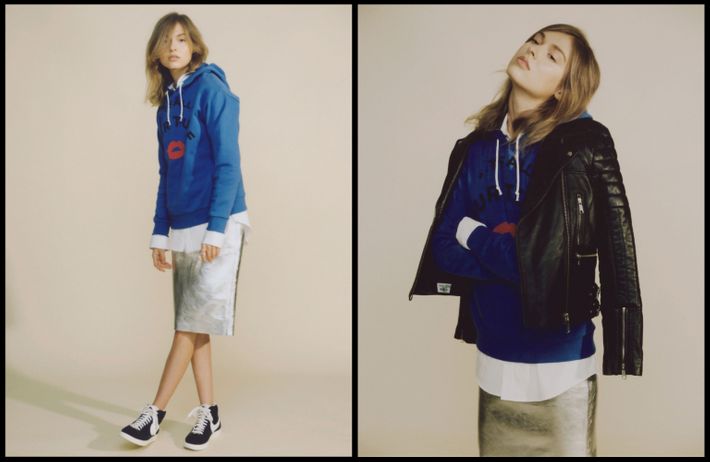 Dress Up A Casual Hoodie
Yet another way to incorporate the athleisure trend into your wardrobe: Layer a button-down under a sporty hoodie and pair with a metallic pencil skirt and sneakers. Add tights on extra cold days, and throw your biker jacket on top.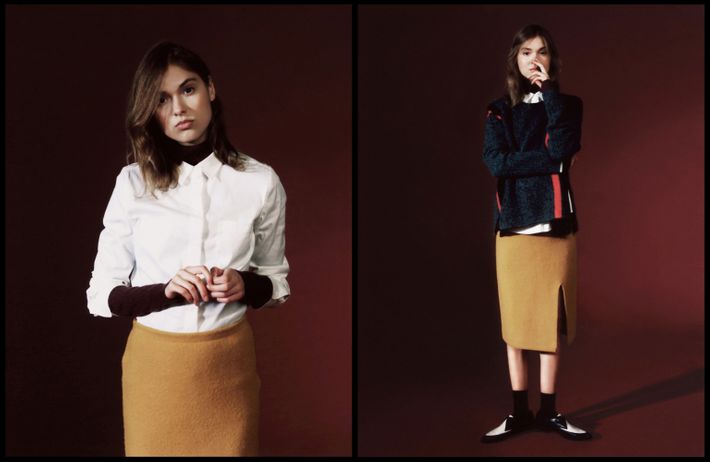 Try A White Shirt/Turtleneck Combo
Slipping a turtleneck under a white button-down is the kind of thing your mom would make you do when getting dressed for school on extra-cold days. She was on to something. Add a crewneck sweater and you'll have three different but complementary necklines.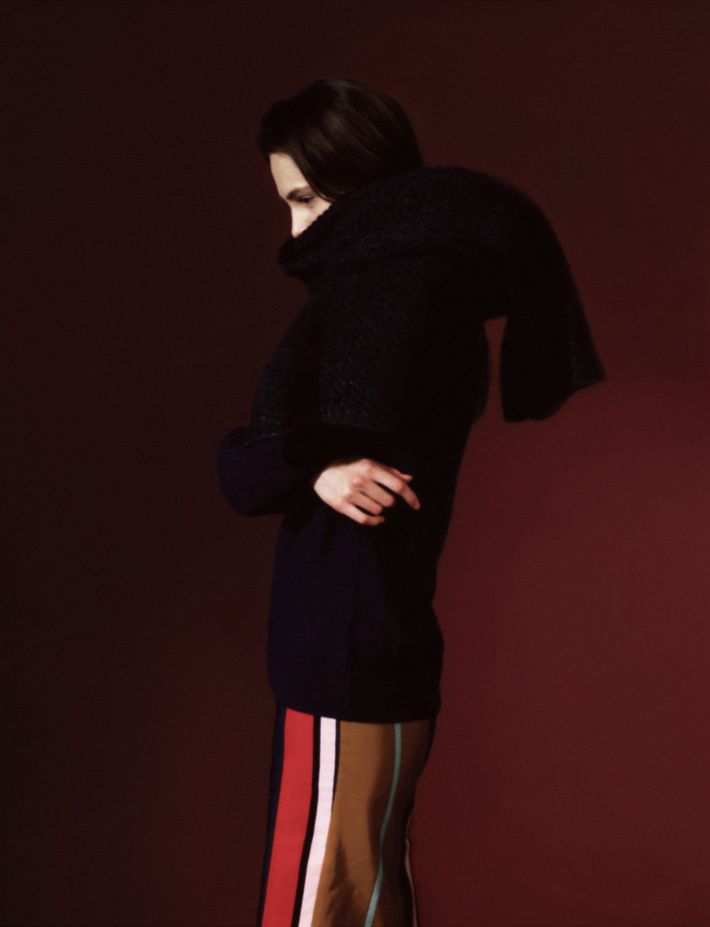 An Oversize Scarf Can Transform Any Top
The looping wool around your neck will keep you warm against any brisk winds and will turn the simplest sweater into a face-swallowing turtleneck (in the best way possible).