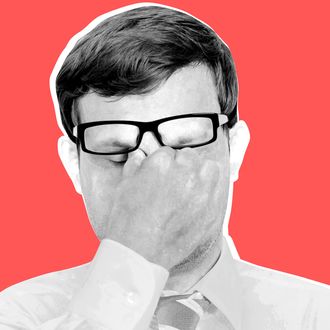 185255585
Photo: Photo: TommL/Getty Images
We're in the part of the year that might be most conducive to burnout — "a state of physical, emotional or mental exhaustion combined with doubts about your competence and the value of your work," as the Mayo Clinic defines it. The term is thrown around so frequently and loosely that it's easy to not take it seriously, but a recent study in the International Journal of Stress Management suggests we shouldn't be quite so flip about it.
For the study, the researchers assessed 5,575 schoolteachers using two psychological inventories: one designed to measure burnout, the other designed to measure depression. There was huge overlap: 90 percent of the teachers who met the criteria for burnout also met the criteria for depression, and among those with both conditions, 92 percent scored high enough on the depression inventory to warrant psychotherapy or drug treatment.
Now, this study isn't a reason to panic: Everyone feels burned out sometimes, so if you have a stressful day at work, it doesn't mean you're suddenly in the grips of a mental-health crisis. Plus, you can't necessarily draw broad conclusions from a single study looking at a group that was 78 percent female and all members of one profession. But still: If work is consistently getting you down over a sustained period, there could be other stuff going on that you might want to look into.