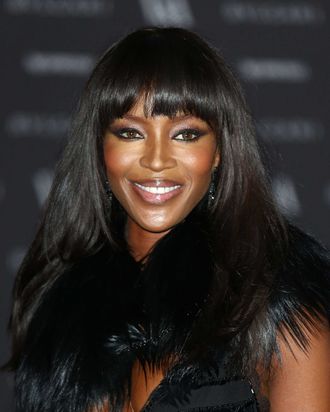 Photo: Tim P. Whitby/Getty Images
You might think that a model of Naomi Campbell's stature could pretty much write her own ticket to whatever fashion campaign she pleases. Not so, according to a primary source on the matter: Naomi Campbell herself. She tells Yahoo Style that, prior to her Burberry campaign with Jourdan Dunn, she imposed a go-see on herself.
Mario (Testino) and Christopher (Bailey) came up with this idea of having myself and Jourdan be the two girls for Spring/Summer 2015, and when I got the phone call I was like "No, I don't believe this, it's probably not going to work out." I called up Mario and I said, "I want to come on a go-see, I want you to see how I look." So I did a go-see for Mario! At 44 years old!
Naomi Campbell: the humblest of supermodels.