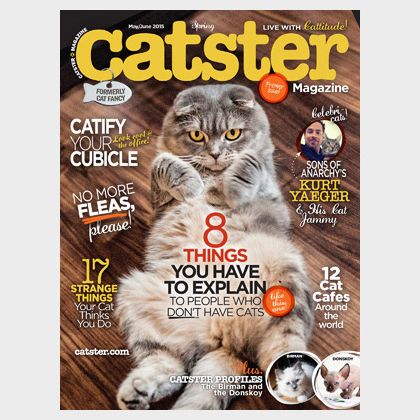 This year, the stereotypical sad-sack "cat lady" has evolved into something of a hip and cool kid, worthy of a whole trend piece in the New York Times "Style" section. So it's only right that Cat Fancy — the Vogue of cat-lady publications — alter itself to keep up with the modern times. The publisher of Cat Fancy (and Dog Fancy) just announced that the publication is shutting down after 50 years. The cat rag of yore will be replaced with a print version of the hip and young web-brand Catster. This integration of digital and print brands will be a "better fit for the contemporary pet owner," they explain to Folio.
While it's sad that Cat Fancy won't produce stunning covers like these gems: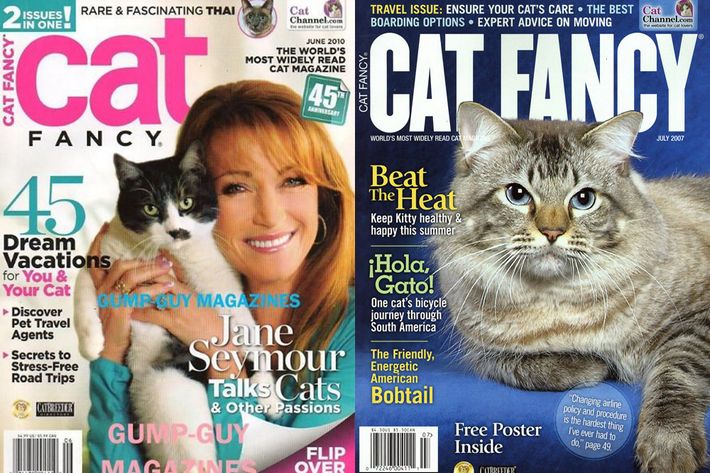 This move is a sound one. It's only smart to appeal to the most modern possible cat lady: a digitally minded one who loyally collects, shares, and admires cat GIFs instead of actual living felines.