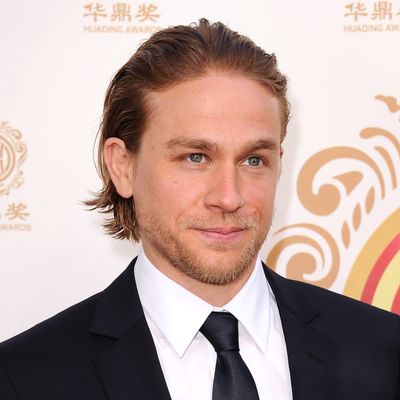 Photo: Jason LaVeris/Getty Images
Following baffling remarks about fictional doctors and the invention of Latinate adjectives, actor and potential oddball Charlie Hunnam said another weird thing. This time, he responded to comments from his Sons of Anarchy director, Paris Barclay, about filming close to his butt.
Barclay said, "I could even see a little fuzz on it, too," and Hunnam replied, "It keeps me warm on my winter jogs." Hah. What a strange and good and implausible thing to say.