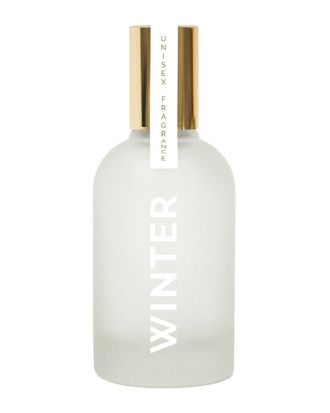 At first whiff, I was hooked. Winter has notes of pine and blue spruce and smells like Christmas — but a very sophisticated Christmas.
The debut fragrance from perfumer Dasein, Winter's piquant woody frame is softened by lavender and cardamom, scents that creator Samantha Rader says add an element of surprise. The blend manages to avoid seasonal kitsch. Rader says that's because of the quality of ingredients, including lavender absolute — a rich extraction of the purple flower.
It's cozy, warm, and rustically chic. It's also unisex: Rader says that she finds men and women enjoy the scent equally. And what's more, she describes her typical customer as one who prefers no scent at all.
"It's a perfume that's not like perfume," she says.