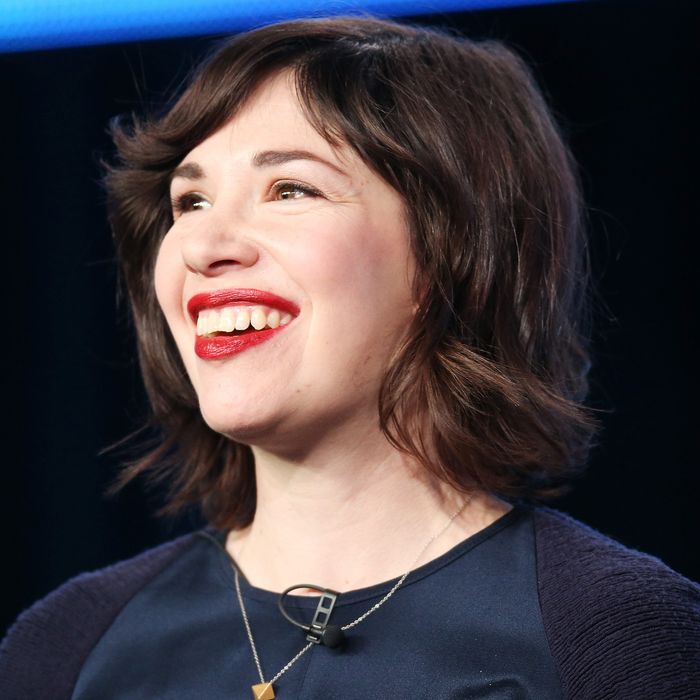 Photo: Frederick M. Brown/Getty Images
In Interview, Carrie Brownstein answered some traditional Andy Warhol questions, including: When do you get nervous? She says:
At dinner parties that are just intimate enough that everyone is involved in the same conversation, but not intimate enough that I'm comfortable with everyone there. Also during events with group introductions wherein a go-around is required — this involves going around the table, having each person say their name plus one interesting fact about themselves.
She's right. Dinner parties: awful. Quick personal spiels: terrible.