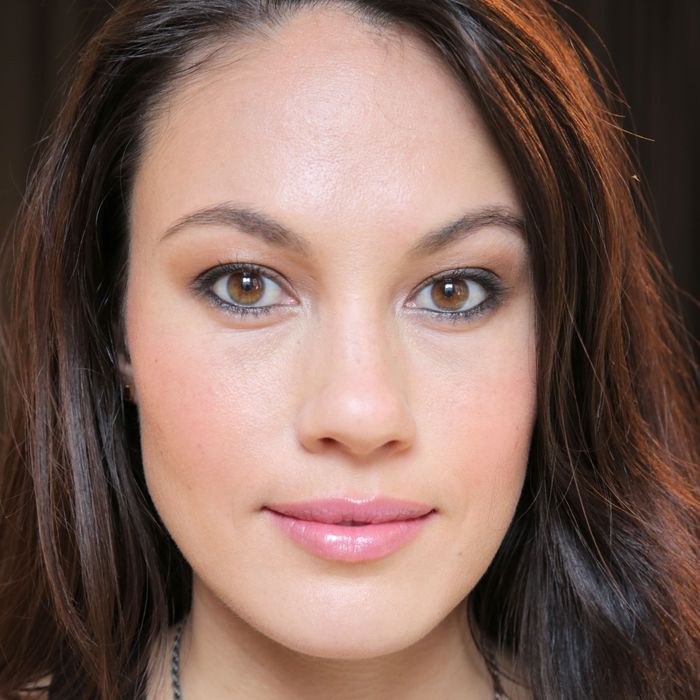 There is one goal when it comes to a smoky eye, and that is never to look like the mugshot of the woman apprehended by police who stole $144 worth of eye shadow. MAC senior artist Regan Rabanal shows us in GIFs how to create a simple, beautiful gray smoky eye. It's the holiday beauty look you will want to wear to parties. 
Step 1: Rabanal starts by creating a slightly contoured base for the eye. He uses the satiny Suede color from the Terre Eyeshadow Duo of MAC Cosmetics' newest collaboration with Prabal Gurung.
Step 2: He begins by brushing the contour color in the outer edge of the eye, avoiding the lid and middle of the eyelid (for now).
Step 3: He extends the color up, brushing along the hollow of the lid, below the orbital bone. This lightly defines the eye when it is open.
Step 4: He lightly blends the remainder of the color onto the lid.
Step 5: Next, Rabanal will smoke out the color using the matte Charcoal shade from the Cinder Eyeshadow Duo (from the same Prabal Gurung MAC collection). Rabal explains that gray is a good choice since it's light enough to easily smoke out and looks good on a variety of eye colors.
Step 6: To create a sultrier look, Rabanal taps the Charcoal color onto the base of the eyelid, close to the lash line.
Step 7: He then smokes out the color for blending, diffusing the Charcoal color into the Suede shade.
Step 8: He lines the inner, upper, and lower rim of the eye using Prabal Gurung's Kohl Powder Eye Pencil in Feline, a rich black.
Step 9: Ta-da! The finished look.