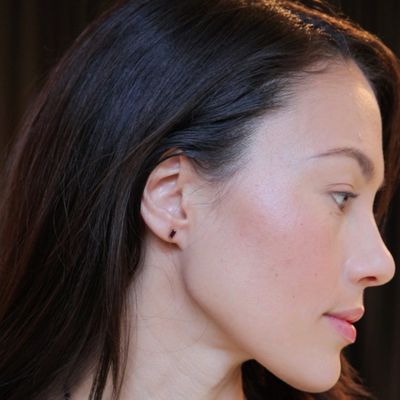 Not all of us are jetting off this holiday to places that start with St. and have nothing to do with Missouri. For those of us who aren't taking tropical vacations, a bright cream blush is the easiest way to look slightly sun-kissed, even on the grayest days of winter. Here, MAC Cosmetics senior artist Regan Rabanal demonstrates how you can use a coral cream blush and fluffy brush to quickly brighten up your face.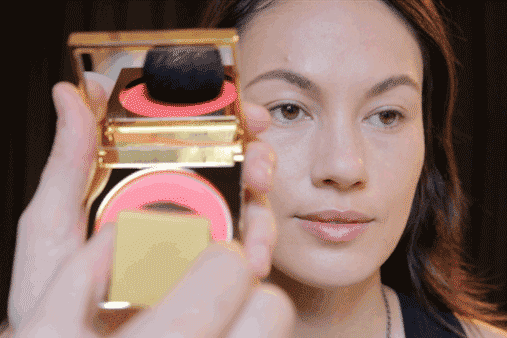 Step One: Start by using a bright cream blush. Here, Rabanal uses the Prabal Gurung Creme Colour Base in Colour Play with a fluffy, squat brush. This light coral color has pink and slight orange undertones similar to the natural colors you would find in a tan, which makes it particularly flattering on all skin tones.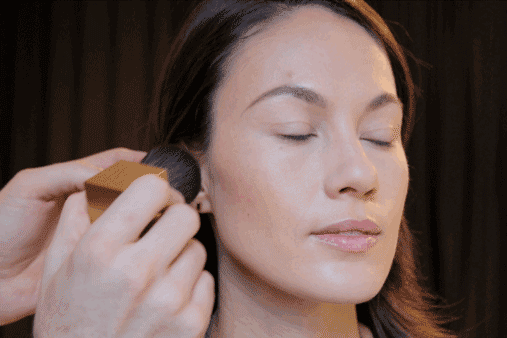 Step Two: Turn your face to the side, and start by sweeping the brush in a diagonal from your ear to the corner of your mouth. This is a subtle cheekbone-sculpting move. Use a small amount at first to build color.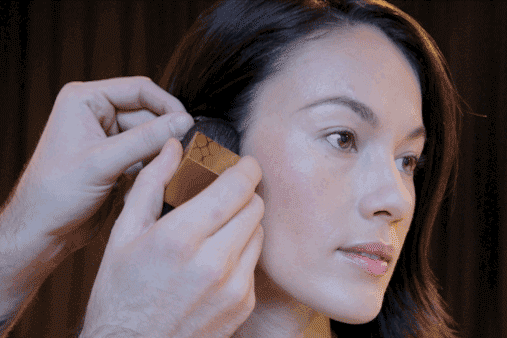 Step Three: Here, Rabanal demonstrates the diagonal direction again in slow motion.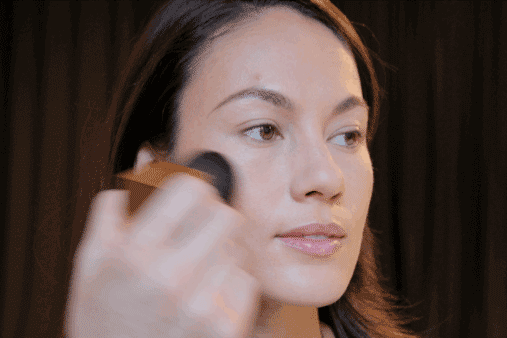 Step Four: Build up the apple with round, blending motions. It's important to add color here so you don't end up with a swipe of color only seen in profile. The apple is also the area that goes up when you smile, so adding pigment creates a uniform flush when someone sees you head-on or from the side.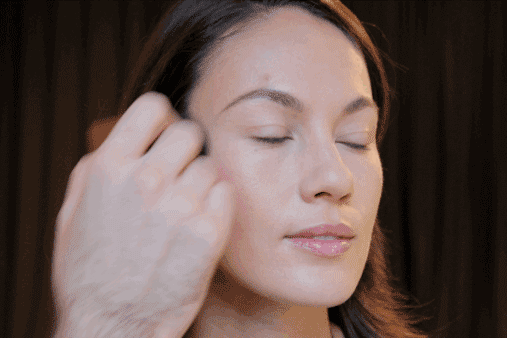 Step Five: Use the remainder of color, and gently blend along the temples for evenness.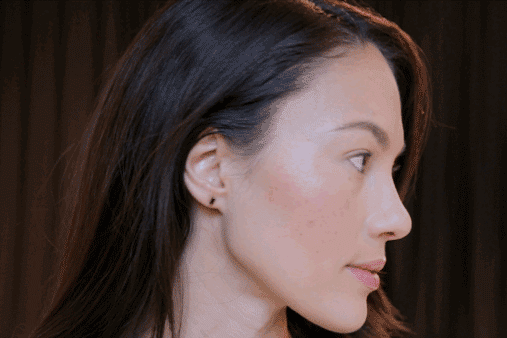 Step Six: The finished look.