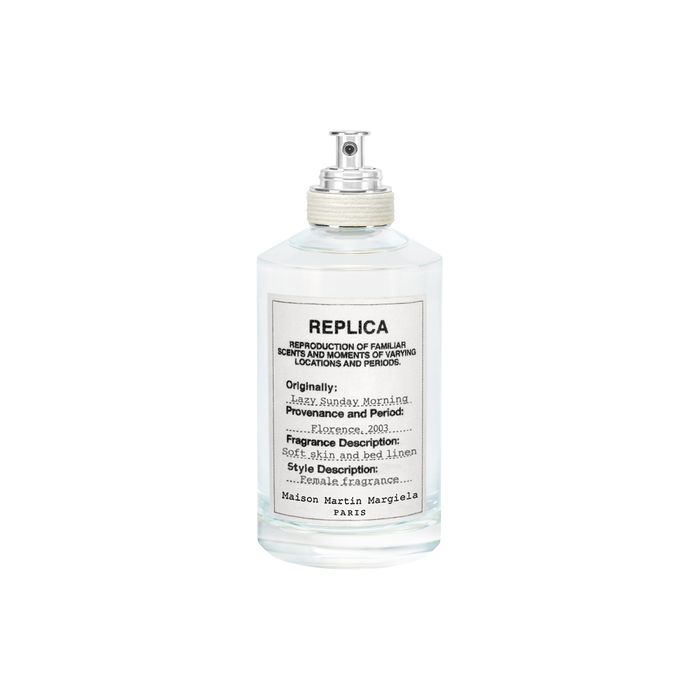 Photo: Courtesy of Replica
Thanks to Maison Martin Margiela and the Replica fragrance collection, your sloth-y habits smell better than ever. Drawing inspiration from scent memories, and designed to transport you back to a specific time and place, the Replica collection ensures that Lazy Sunday Morning will be forever within reach.
But rather than capturing the scent of ordering bagels on Seamless at 11 a.m. or two-hour brunch wait times, the perfume captures slept-in white sheets and sunshine. A touch of patchouli keeps the scent's white-musk laundry-detergent note from being too crisp, and delicate floral notes of orange flower and lily of the valley make the scent a touch romantic. It's the odor equivalent of your Sunday morning, as seen through the Valencia filter. Some online reviewers complain that the scent doesn't last long enough, but on me, the scent lingered for a few hours, which was just enough for my lazy bones.