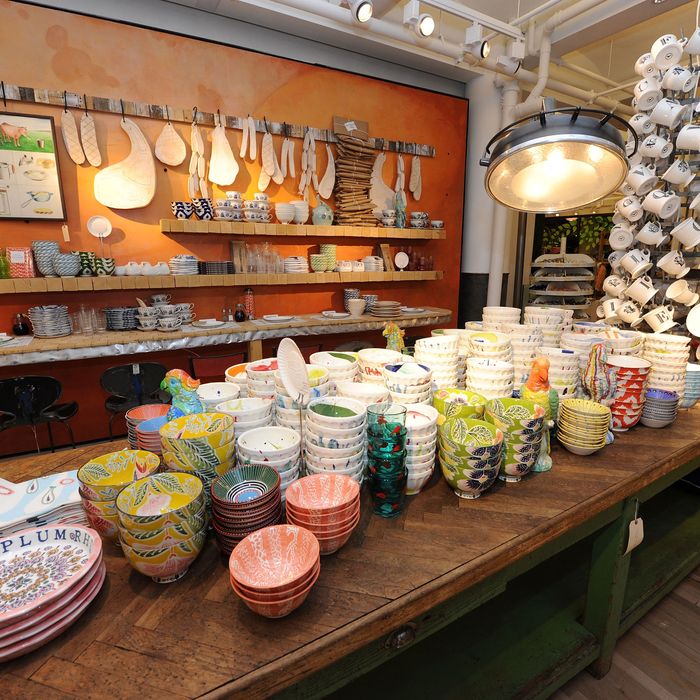 Photo: Jason Kempin/Getty Images
How does Anthropologie keep luring us in? Today, Racked reports on some of the retailer's tricks of the trade. Of course, the team there makes sure to stock up on hundreds of scented candles and birds meticulously crafted out of old MetroCards. Most intriguing, they create faux customers and give them incredibly detailed backstories — down to syllabi of their favorite books. Let Anthro's eastern regional display manager break down this season's elusive triad:
The Aurora concept is a holiday girl, so she has a lot of party dresses with shimmer and shine. "The girl downstairs, Silver, is more of a ranch girl. Her color palette is much more about sunset tones, a lot of layering, heavier sweaters, a lot of capes. Then Quinn, at the back of the store, she's more of a city girl. She's a little bit more pulled together, buttoned-up, so a little desk-to-dinner wear.
Searching question to ask yourself: Are you an Aurora, a Silver, or a Quinn?