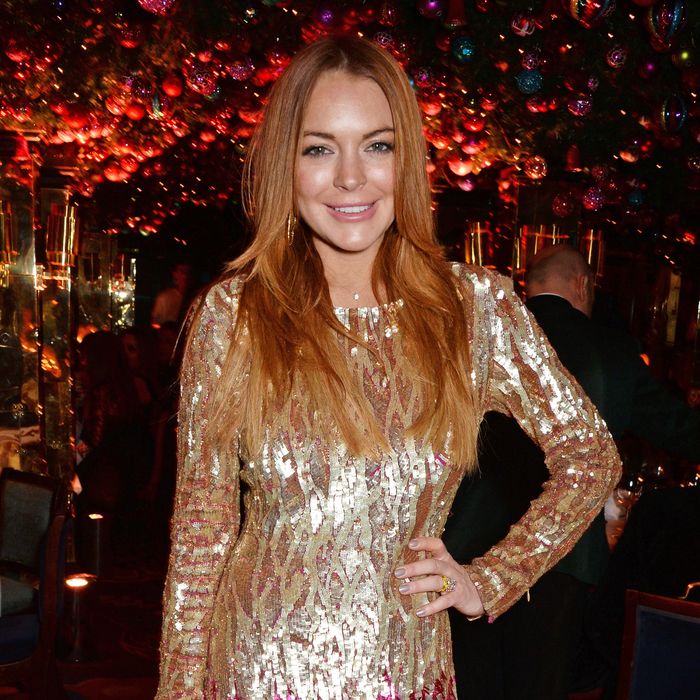 Photo: David M. Benett/Getty Images
Lindsay Lohan's "Top Shelf" interview with Into the Gloss provides the usual laundry list of beauty products and observations so banal they're somehow charming coming from a famous person. Like that it's hard to sit still through a manicure, and the most expensive product isn't necessarily the best one. That although the bathtub is a good place to display your products and your candles (or stage your photo shoot), taking a bath is kind of gross if you think about it. That most yoga is pretty boring, but the sexy, strip-tease kind is embarrassing. Come to think of it, taking care of your skin is boring, too.
I freak out when I get any blemishes and I'll pick my face—I'm so, so bad about that. […] I wouldn't say that I have acne-prone skin, though—it's normal-to-dry—especially dry if I'm traveling and not drinking enough water. I forget about that…water is so boring.
Less boring are the photos displayed on Lohan's vanity, which include Terry Richardson and Meryl Streep.