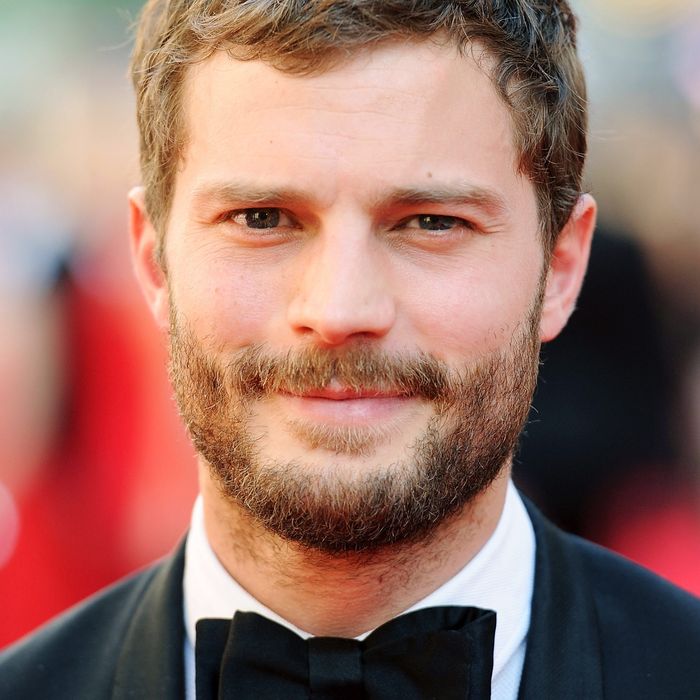 Photo: Dave J Hogan/Getty Images
To fully immerse himself in the character of Christian Grey — the emotionally stunted sexual sadist with a heart of gold — Fifty Shades of Grey actor Jamie Dornan knew he needed to go balls-deep into the world of S&M. He tells Elle U.K. that his research for the role led him to the deep recesses of a real-life sex dungeon:
"I went there, they offered me a beer, and they did…whatever they were into. I saw a dominant with one of his two submissives. I was like: 'Come on guys I know I'm not paying for this but I am expecting a show.' It was an interesting evening. Then going back to my wife and newborn baby afterwards… I had a long shower before touching either of them."
Well, that sounds … cool? Worthwhile? Totally lame? My confidence in the sexual content of this movie diminishes with every passing moment.