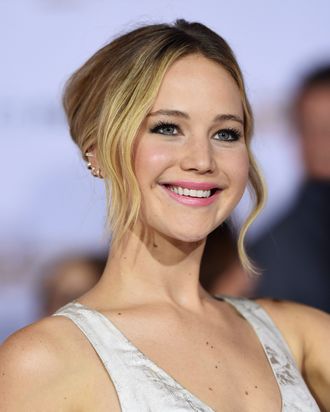 Photo: Axelle/Bauer-Griffin/Getty Images
Consistent brand Jennifer Lawrence reportedly spent several hours at director Gabe Polsky's house on Friday. They probably aren't dating, but there is an intriguing detail about delivered snacks.
According to the New York Daily News spies: "They ordered a couple of pizzas and about 30 minutes later another delivery man came with more pizza." Celebrities are such a riot sometimes.