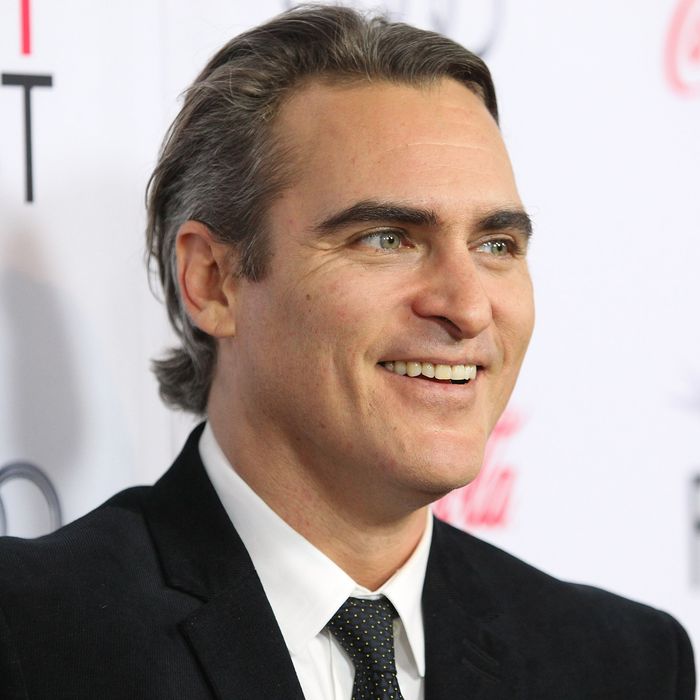 Photo: Michael Tran/Getty Images
Disheveled bachelor Joaquin Phoenix has recently worn a flattering suit and also said he had engaged himself to his yoga instructor.
On The Late Show With David Letterman, Phoenix explained the position that opened up his stiff muscles and his heart. It's called "harnessing the hog," and it doesn't appear to exist as a formal move outside of Phoenix's tale. Regardless, the story is fun because it involves leaping about, stretching, implausibility, and unexpected confrontations about the nature of pain itself.
[UPDATE: Of course, it was actually only a story and he's not engaged at all and Joaquin Phoenix remains a disheveled bachelor.]