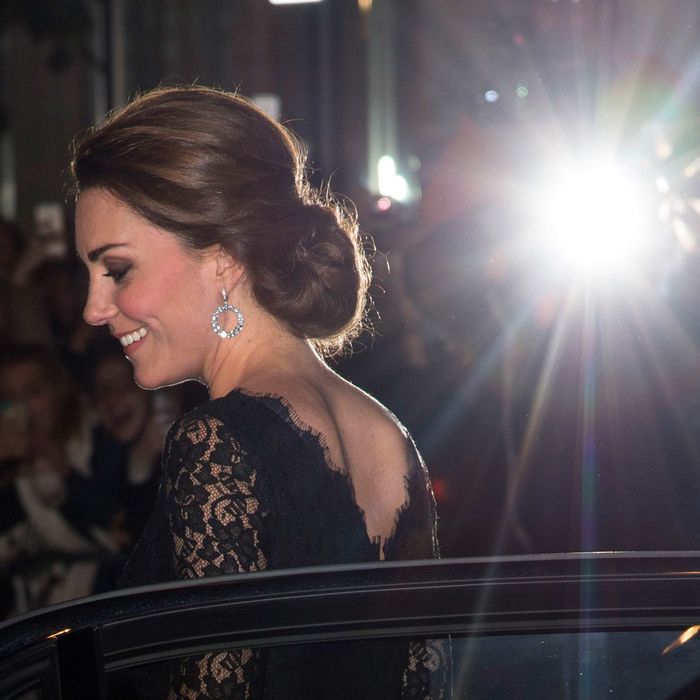 Photo: Mark Cuthbert/UK Press via Getty Images
Sorority chapter president of the United Kingdom Kate Middleton knows how to look fantastic at all times, because she is visually recorded for posterity at all times. But how, though? the plebes wonder. Well, the experts in English societal subtleties at Tatler explained in a Guardian article: 
The Duchess of Cambridge is smart because she manages to avoid eye contact with cameras at all times, making it impossible for any magazine to ever run a picture of her on the cover that looks anything other than incidental.
Look above, look away.