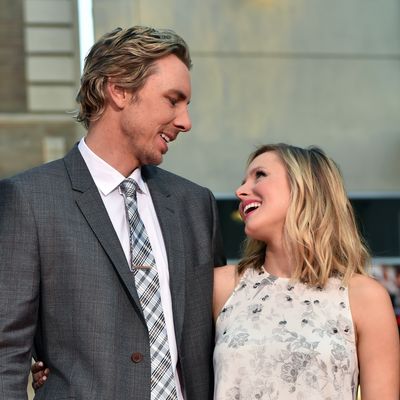 Photo: Kevin Winter/Getty Images
During the time of year when rants about airport woes become particularly topical, jaunty celebrity couple Kristen Bell and Dax Shepard named their child accordingly.
Their newest offspring has been blessed in title after popular flying company Delta Air Lines. The couple announced the birth of Delta Bell Shepard on Friday. It's a celebrity-baby-name possibility that the couple named their new kid after the fourth letter of the Greek alphabet (pleasingly shaped like a triangle; regrettably associated with men guzzling beer). A delta is also the fourth star in any given constellation. Delta Air Lines is the world's third-largest airline, so in every case, the parents have signaled this is not their first baby.