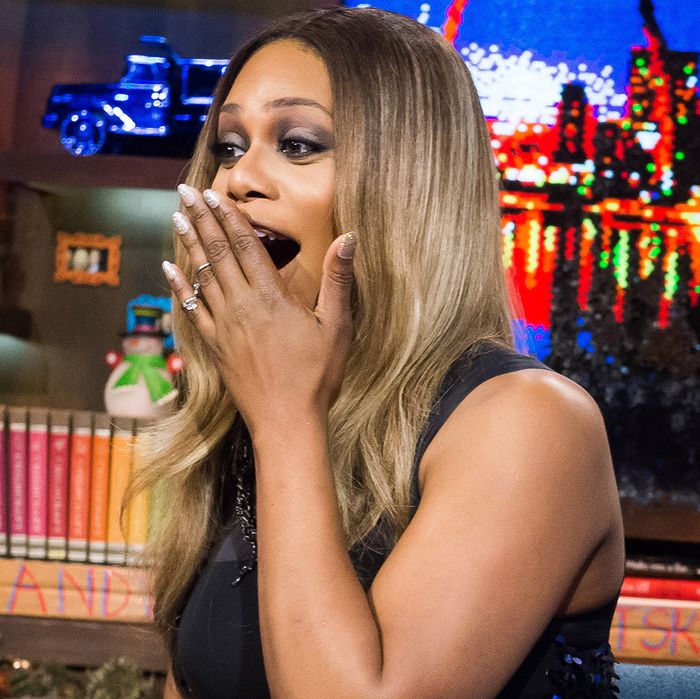 Photo: Bravo/Getty Images
Since the holiday season has started, celebrities have been watching their mailboxes, waiting for a letter from a certain mythical, hard-to-contact popular figure: Beyoncé.
Over the weekend, Laverne Cox confirmed that she was on the nice list: She received the very rare and special Beyoncé Knowles annual holiday card for rare and special people.
Cox responded in the only appropriate manner — by falling down on the floor of her apartment in shock and gratitude, then immediately rubbing it in our faces with a fawning message on Instagram.