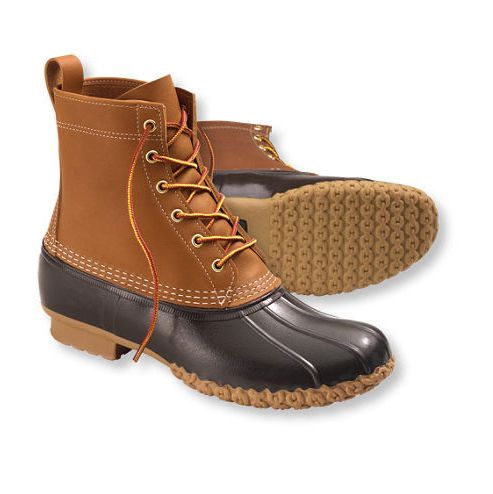 This is the winter the unkind winds will freeze a bitter sky and ice will subsume our gentle hearts, for L.L. Bean has sold out of its snow boots. 
The notable grandpacore staple is behind in production by about 100,000 boots. The company reports a delivery delay of a couple months for many sizes, while some others — like women's size-eight Medium B-width — just say SOLD OUT in cruel red font.
The company's spokesperson Carolyn Beem blames the youth: "Younger people are buying them. They're all over college campuses and high schools. Without changing anything, they're back in style." Even stasis is subject to fickle passions of youth who want to stomp through winter with sturdy, sensible, and newly exclusive footwear.