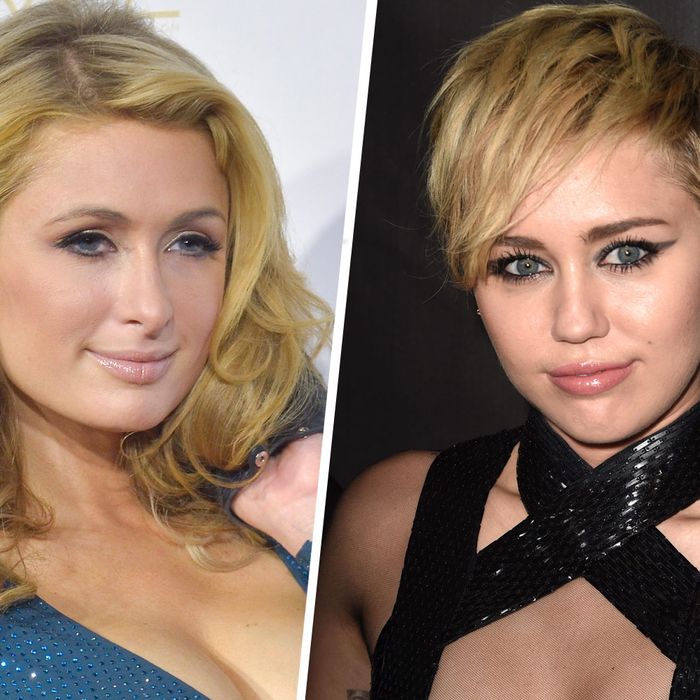 Photo: Kirs Connor/Getty Images, Steve Granitz/Getty Images
Rave-child representatives of two different eras — Miley Cyrus and Paris Hilton — converged in one of the most crucial DFMOs of our time. The pair reportedly kissed and lap-sat at a club in Miami on Thursday, combining their demanding lights like two passing laser beams. They intermingled their limbs, commingled their spit, fused their space — and two generations of club-life became one. 
The pair reportedly left E11EVEN with Cyrus's boyfriend, Patrick Schwarzenegger, together at 5:30 a.m.; and club history was made.