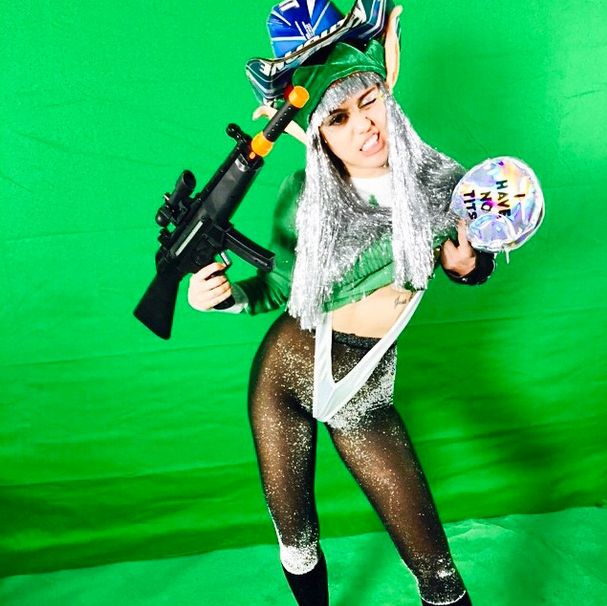 Photo: Miley Cyrus/Instagram
Over the weekend, Miley Cyrus added that ol' Miley seasoning to the standard Christmas tableau. At what appears to be a holiday party (or maybe just a solo-Saturday-night hang in her mom's basement?), Cyrus donned her version of gay apparel: a green sweater-dress hiked up to her waist, a high-cut metallic leotard, sheer tights, a cowboy hat, a fake gun, and a sign that said, "I have no tits." Festive!
Later, after drinking pitchers of money instead of cider (and riding a slice of pizza like it was Santa's sleigh), she removed her demented elf costume to reveal seasonally appropriate, gold gift-bow nipple pasties — just as your inappropriate uncle does after he gets into the eggnog.