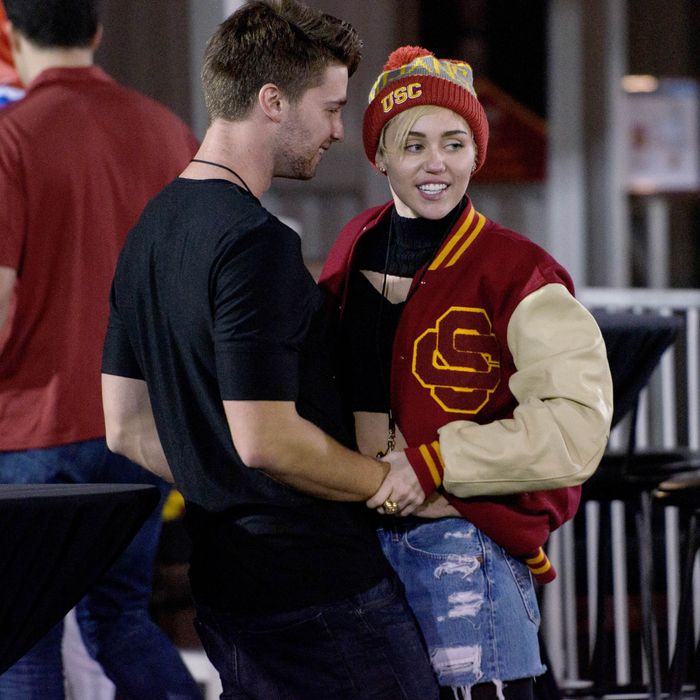 Photo: BRM/Star Max/Getty Images
America's most unassuming sweetheart Miley Cyrus reportedly spent Christmas with her boyfriend's parents in Idaho. One of her boyfriend's parents is named Arnold Schwarzenegger — isn't that crazy?
As an exemplary girlfriend, Cyrus took care with dressing. For example, at a dinner with the boyfriend's family, she wore a pink-fleece, leopard-print turtleneck; a stocking cap; and a glitter heart sticker next to her eye. It's best to give an understated first impression, even if one nods to the festive holiday spirit of a 24/7 rave celebration.