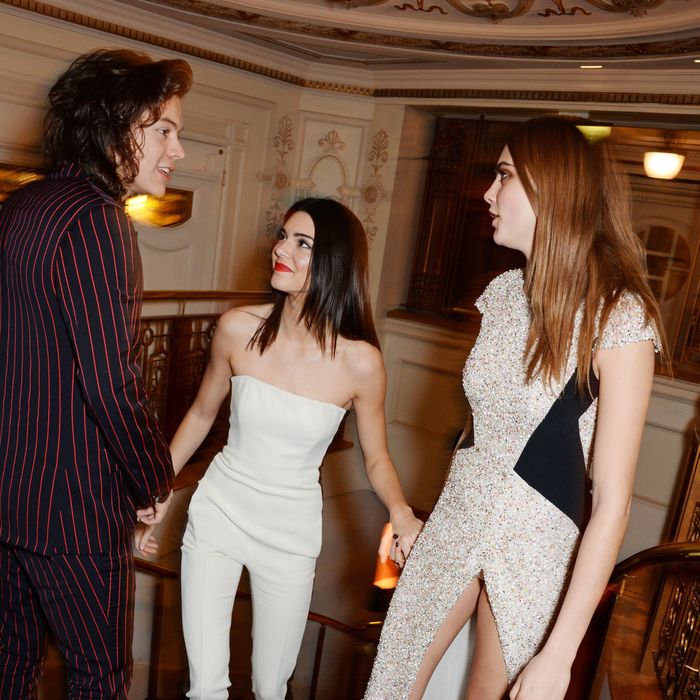 Photo: David M. Benett/Getty Images
Kate Moss and Naomi Campell hosted an elegant event at the Hotel Café Royal in London last night, which transformed into a fertile flirting ground for a handful of millennial party imps.
These night rascals acheived all the standard millennial party tricks, like singing to Beyoncé without a bra (rendition by Rihanna). Inseparable new best friends coordinated their outfits (Kendall Jenner and Cara Delevingne, in black and white, naturally). And the male representative achieved a retro tagline to match his potentially ironic pinstripe suit (Harry Styles, refered to as "the ladies man of the evening").
Don't invite millennials to your stuff, guys.