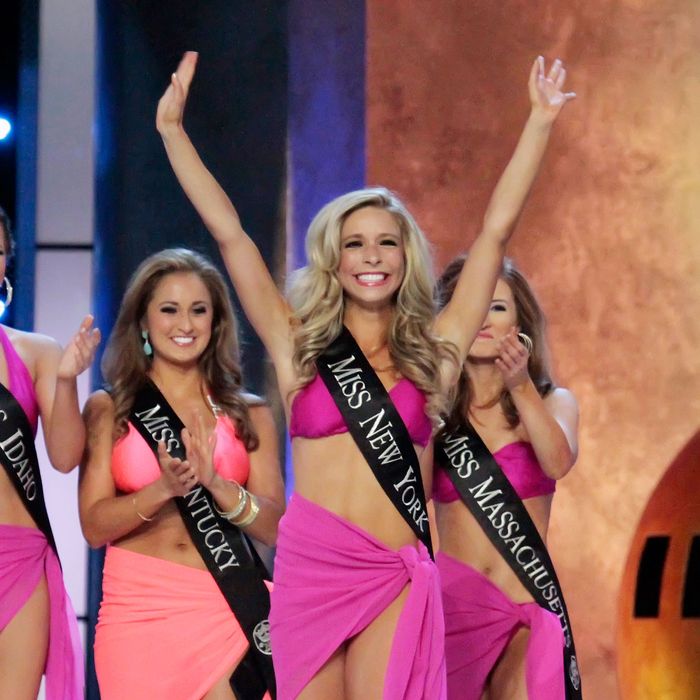 Photo: Donald Kravitz/Getty Images
The Miss World competition has decided to cancel the swimsuit portion of its competition. The national director of the Miss World America and Miss United States organization cited a lack of "purpose" to the bathing-costume parade. This is an odd strategy, because nearly every other garment traditionally worn in pageants (gowns; tiaras; sashes) is much easier to criticize with an argument that cites purposelessness. Anyway, it doesn't really matter. Here is the statement from director Chris Wilmer:
The organization has decided to take itself out of the swimsuit world because it isn't the path they're trying to take. It's not just a beauty contest, it's 'beauty with a purpose'. There didn't seem to be a purpose to have the swimsuit.
It's too bad everyone came up with those cool tips about spraying hair spray around a swimsuit's rear to keep it attached or something. That's knowledge that will be lost to the ages, now.