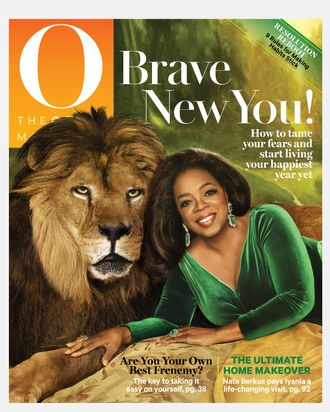 Photo: Ruven Afanador/Oprah, O Magazine
Oprah, ruling spirit and perpetual cover star of O magazine, is very picky about who gets to share the cover with her. The list is short, but illustrious: Michelle Obama, Ellen DeGeneres, Rosie O'Donnell, and Dr. Oz. (Well, and Stedman, once, but that was a pull-out cover.)
The January issue is another such once-in-a-blue-moon event. Oprah has chosen to share her cover spotlight, this time with a large jungle cat named Beast. Why does Beast, a 10-year-old lion, deserve O's prime real estate? Because this cover is meant to inspire a "Brave New You" who will conquer 2015 as fearlessly as Oprah lounges next to a ferocious animal while wearing a sophisticated green velvet gown.
Except not. As these "behind the scenes" photos reveal, Oprah only posed with a big stuffed animal, NOT A REAL LION AT ALL.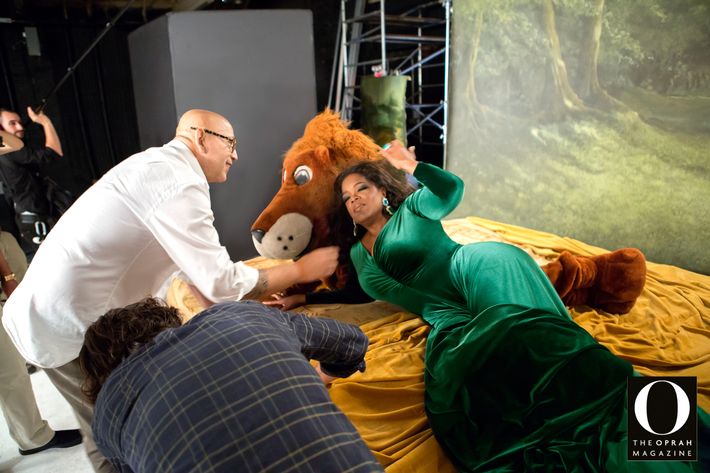 Her bravery was a mere Photoshop manipulation because of "safety concerns" and also because nothing is real and hope is dead.