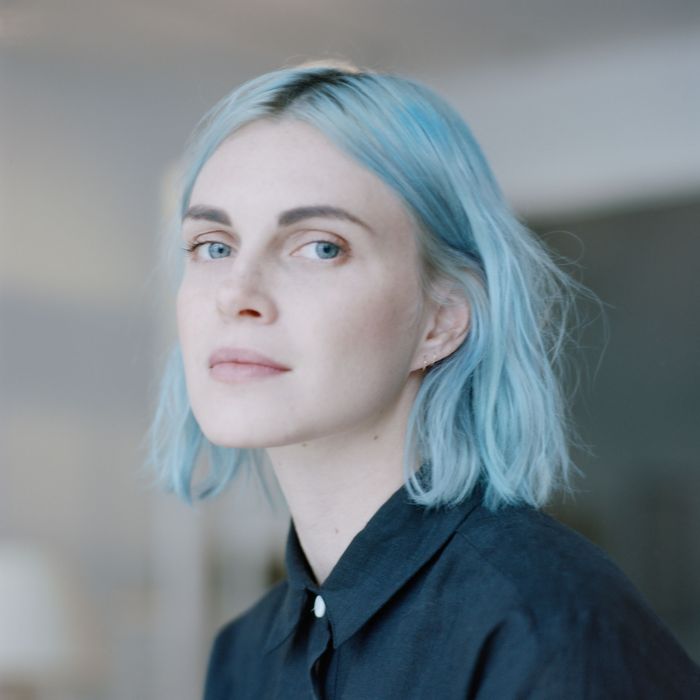 Within every twentysomething woman in skinny jeans and crop tops, there is a future sexagenarian, waiting for the moment when she can pull on a relaxed linen pant suit. Designer Phoebe Dahl — granddaughter of Roald — wants you to get in touch with her. This week, Dahl launched the second collection of her year-old linen clothing line, Faircloth & Supply. "I want to change the stereotype that linen is crunchy granola," Dahl told the Cut. "It can make cool, beautiful clothing you could wear out to an event." The result is Eileen Fisher meets rag & bone: bomber jackets, oversize button-ups, and overalls, in eco-friendly, indigo-dyed linen.
In fact, Dahl, 26, is like Fisher in more than one way. Like Eileen Fisher, Faircloth's minimalist aesthetic was inspired by a business trip to Japan, where Dahl saw women wearing baggy linen dresses over ripped jeans and espadrilles. "I had never seen that before, but the women looked so classic," she said. "Maybe that was in juxtaposition to the Harajuku girls." Also like Fisher, it's part of Faircloth's business model to support women's economic empowerment. For every garment Faircloth sells (at roughly $200), it donates two school uniforms to a girl in Nepal — an idea Dahl also picked up on a business trip. "It was my first time traveling to a third-world country," she said. "And I was floored by the economic strife there, as well as the beauty of the people."
On the surface, this seems like a familiar story: The well-intentioned young woman of privilege who, in her travels, encounters poverty, and sets out to solve it with her love of fashion and a generous percentage of the proceeds. But there's a coherence to Dahl's designs and her philanthropy that makes it more compelling than Toms shoes or FEED bags. Dahl partnered with a local group through the GO Campaign, which provides grants to grassroots organizations providing education and vocational training for children abroad. "Their motto is the locals know more about the social issues than we do," Dahl explained. "So instead of going in and trying to fix all of their problems, they find the people who can tell us how we help." School uniforms are mandatory in parts of Nepal, and they double as a defense against sex traffickers. "If she has a uniform, it symbolizes that she has a future and doesn't need these guys," Dahl said. In 2014, Faircloth outfitted about 900 girls. In addition to the uniforms, Faircloth pays for scholarships for school and vocational training. The girls who choose to learn sewing get a micro-loan upon graduation, so they can make the school uniforms. The endgame is to move Faircloth's production to Nepal as well, and then set up similar partnerships with female producers around the world — printed dresses from Africa, espadrilles from South America.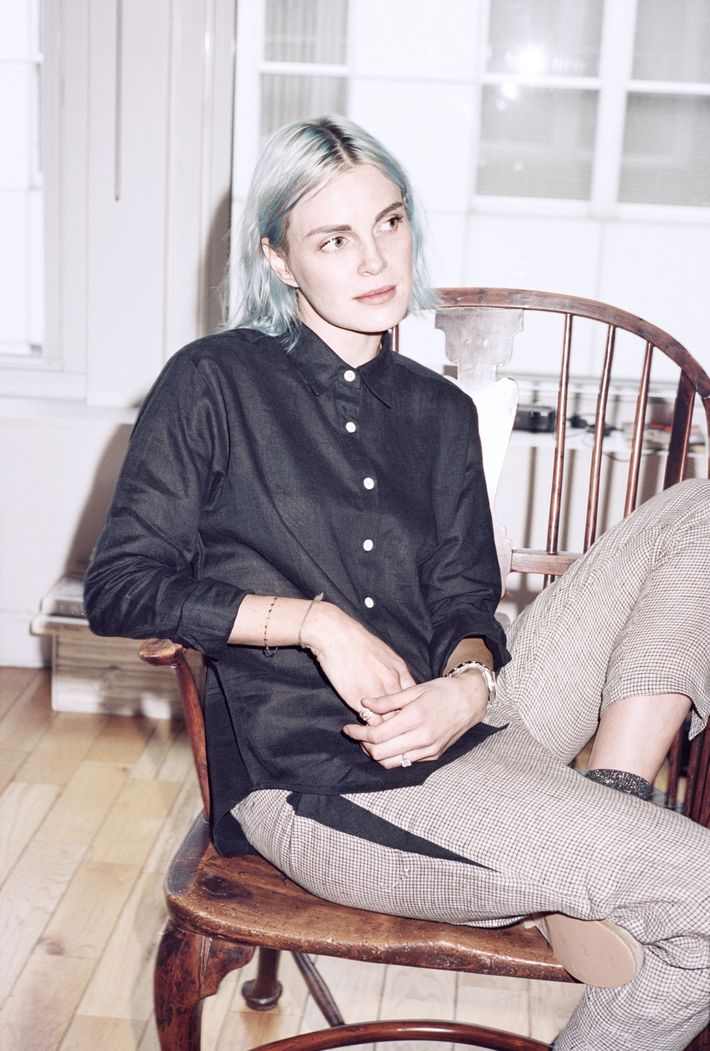 And there's a charming scrappiness to Faircloth's short history. Launched in 2013 as a made-to-order business, Dahl, who is based in Los Angeles, found her seamstress (one of the company's four employees) by wandering around the garment district, dropping into warehouses, and asking about prices. She overshot her first production run by about a third — Faircloth is sold online, where it's hard to know how flattering a shapeless dress will be, Dahl learned — so she had the overstock dyed in winter colors. The new collection, available this week, is more tightly edited: fewer pieces, fewer colors, and a more masculine, tailored silhouette, reflecting Dahl's own tomboy style. "I don't think I have anything with gathering or ruffles on it anymore," she said. It helps that Dahl is the kind of woman who makes other women want to wear what she's wearing, a power she first discovered in middle school. Grounded and without phone, television, or computer, Dahl learned how to sew a simple circle skirt and modeled it at school. Soon, she said, "I was making these skirts and selling them for $50 to girls in my class."
Dahl's button-up shirts and drop-crotch trousers — the kind of comfortable, utilitarian pieces that draw compliments from many women and no men — are a logical uniform for the all-female California mini-utopia she inhabits. Faircloth & Supply is run by women, selling clothes to other women, so that young women can go to school and make uniforms so other girls can go to school. And although her family is known for its famous patriarch, it's now full of strong female personalities. Her cousin is Sophie Dahl, a writer and model. Her fiancée is Ruby Rose, the Australian model and DJ. Her sister Chloe and her fiancée are opening a lobster-roll restaurant in Silver Lake. "There really aren't many men in my life," Dahl said. The only gesture toward the patriarchy is Faircloth, which is her father's name and her legal name. Dahl doesn't use it, she says, because she was raised by her mother, screenwriter Lucy Dahl. But as a one-word summary of her business, she said, "It was just too good not to."