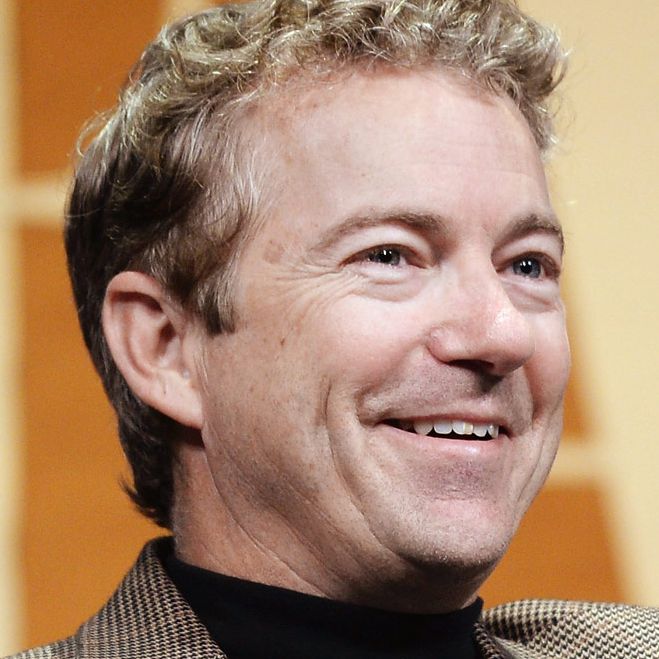 Photo: Getty Images, Rand Paul/Twitter
Turtlenecks made a D'Angelo-esque comeback in 2014, as cool people began donning them right and left. Like Cate Blanchett cool. Street-style-star cool. Dior-model cool. Solange cool. We're still in love with all things turtleneck. But there's a threat to the renewed "It" status of the item, and his name is Rand Paul. When he wasn't tweeting about Festivus, the senator was talking alphets. First, he aired style grievances against soon-to-be Senate Majority Leader Mitch McConnell and Rick Santorum. ("Politicians dress badly," the "Airline food is gross," of the Beltway.) Then, he modestly noted, "I think this will be a popular item this year." "This" being a black mock T-neck with a Rand Paul 2016 logo. That's one way to announce your candidacy.
Paul is, at least, being consistent: According to the folks at Mother Jones, who named him their best-dressed politician, he's been wearing turtlenecks at least as far back as 2010. Shh, shh, let Robert Redford make it better.