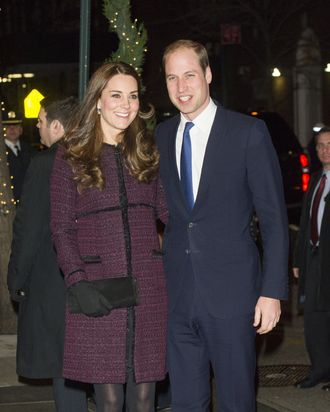 Photo: Geoff Pugh-Pool/Getty Images
Prince William and the duchess formerly known as Kate Middleton only arrived in New York on Sunday evening, and they're already embroiled in a high-profile fashion feud. "President Obama and First Lady Michelle Obama threw down the ultimate VIP gauntlet Sunday night, stepping out in American finery hours after Prince William and his pregnant wife, Kate Middleton, arrived in New York for a three-day visit," the New York Daily News reported. Those who are not well-versed in the world of "who wore it best" tabloid journalism may be confused about why the First Family showing up to a White House reception for Kennedy Center honorees is an affront to Kate and Wills, but just take a look at Michelle's princessy Monique Lhuillier gown: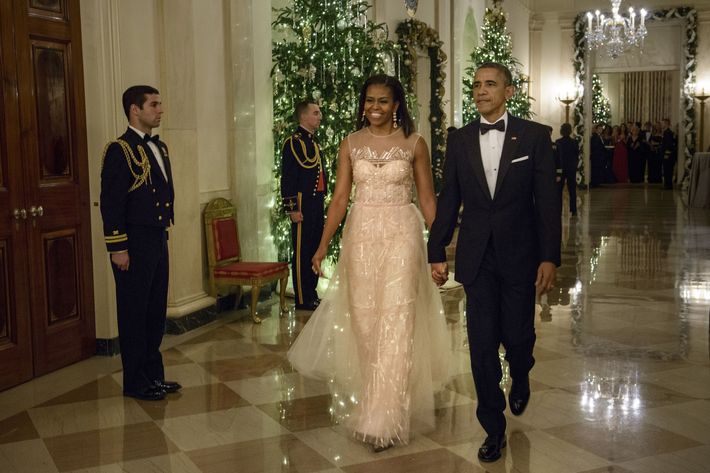 How are American girls supposed to get excited about Kate's elegant but safe cocktail dress when Michelle's wearing the head of state equivalent of a Frozen costume?