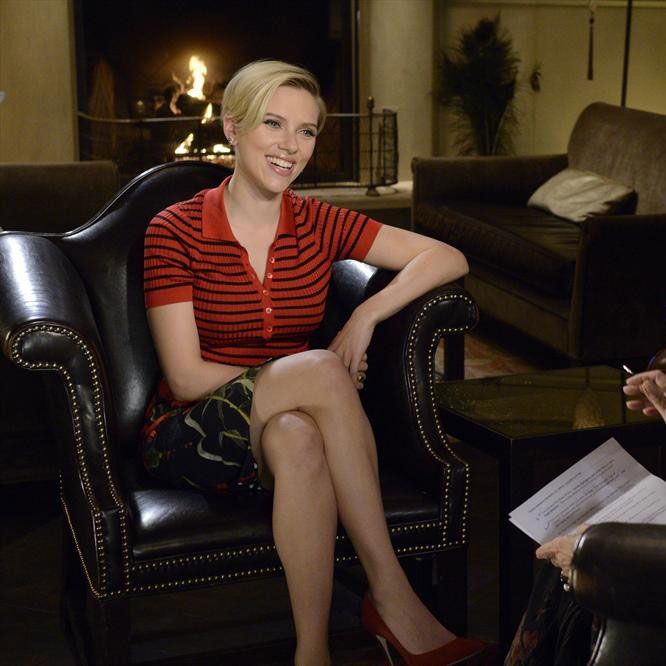 Photo: Lorenzo Bevilaqua/American Broadcasting Companies, Inc.
Of the 7.21 billion souls on this earth (and counting!), Barbara Walters selected the ten most fascinating people of 2014 through a rigorous and secret process. One of these elite ten is Scarlett Johansson. According to the available excerpted interview, she is most fascinating for her standard bodily functions as they relate to baby-nourishing.
After prompting from the top analyst on the world's population, Johansson explains:
[I do] the whole bit. I'm nursing, and I love it. It's the best way to get back in shape.
For more on this topic, Walter's annual The 10 Most Fascinating People of 2014 special will air Sunday evening at nine on ABC.