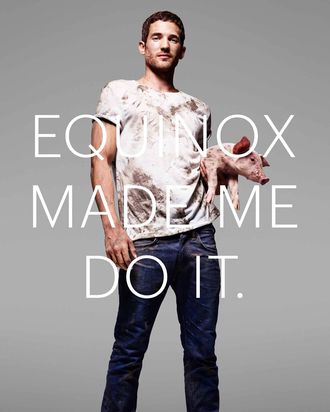 Photo: Courtesy of Equinox
Fancy treadmill emporium Equinox Gyms has employed a bona-fide farmer (a model in dirty clothes) and an adorable piglet (his best friend) in its latest ad campaign.
It's the hot new urban embrace of the sexiness of the rural, an homage to the allure of the pastoral. It's real (check out that mud on those white Converses). It's authentic (look at those jean cuffs). Will this cutie farm-boy and his trusty livestock encourage you to exercise at one of Equinox's various locations? Of course he will, how could we even ask.