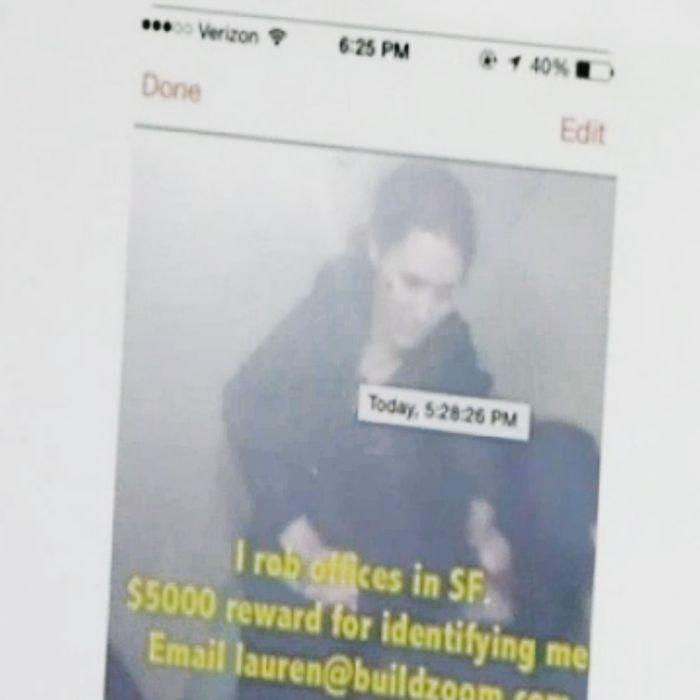 After $30,000 in electronics went missing from his start-up's offices in San Francisco, David Petersen filed a report. It came to nothing, so he installed a security camera and captured images of the thief. He posted the photo on social media and the company's website, which also resulted in nothing. Where will people pay attention to a face? he thought, before he decided to use Tinder for some modern, vigilante law enforcement. 
In Petersen's words, to NBC News: "And I'm like, wait a minute. If we put it on Tinder, thousands of people are going to see her [face], someone is going to know who she is." He wrote her profile bio and included it over her image: "I rob offices in SF, $5,000 reward for identifying me." Someone responded within two days, emailing with a name and picture. 
Welcome to the dawn of vigilante Tindering. Catch your thieves, kids, and enjoy scrolling through suspected criminals.