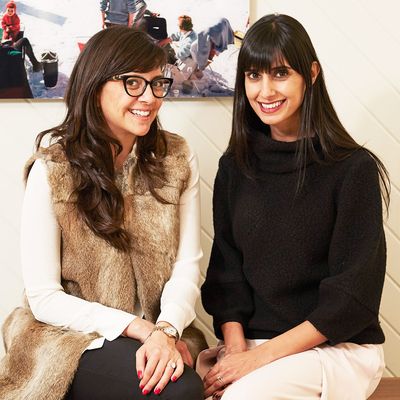 Founders Karla Gallardo and Shilpa Shah
Photo: Courtesy of Cuyana
Most clothing brands have a modus operandi for their customers: buy, buy, buy. But the founders of a new direct-to-consumer clothing brand called Cuyana — Karla Gallardo and Shilpa Shah — are proposing just the opposite. Cuyana, which means to love in Quechua, works with customers to trim their closets down to just the items they love, starting first with their long-lasting basics, like well-made leather bags and alpaca sweaters, which are sourced from hand-picked factories all over the world. The theory is limiting the selection of items helps women to think about their wardrobes in terms of the long game, hopefully eschewing fast-fashion whim purchases for these items that are made to last.

Influenced by the dissatisfaction that always sets in after buying cheap thrills at fast-fashion stores, Gallardo and Shah — veterans of Goldman Sachs and Disney, respectively — set out to build a solution. And as the daughters of Ecuadorian and Indian immigrants, they sought to produce pieces that take inspiration and cues from the clothing and jewelry handed down to them through their families.
Since receiving an initial loan of $20,000, the company has grown with the help of $1.7 million in investments, starting first with traditionally handwoven panama hats produced by craftsmen in Ecuador. In 2013, Cuyana was launched with an online direct-to-consumer model, cutting out the middle man and overhead costs that keep its price tags so shockingly low. Leather pouches, handbags, and fine alpaca sweaters are priced from $60 to $300.
Four times a year, Gallardo, who also works as head designer, works with a small design and creative team on a new collection to supplement Cuyana's standard line of essentials. The partners personally travel to seek out materials abroad and work with local cut-and-sews. Once they've chosen a country, they source and produce in the same place instead of outsourcing work. When the Cut met up with the pair, they were celebrating the opening of their first East Coast pop-up shop in December. The two spoke to the Cut about how they expect Cuyana to fill a void in the realm of modern essentials — and how they're hoping to empower people to buy with a little more intention.
When did you know something like Cuyana needed to exist? How did the company come about?
Shilpa Shah: Karla grew up with a philosophy in her house in Ecuador. There weren't a lot of options around and she was a passionate fashion consumer. So she would make her own products and work with tailors. Her family always bought fewer items of high quality. And so when she went to college, she finally had the opportunity to consume like an American — buying a bunch of stuff from fast-fashion outlets — and spent a lot of money, and had nothing to show for it after a while.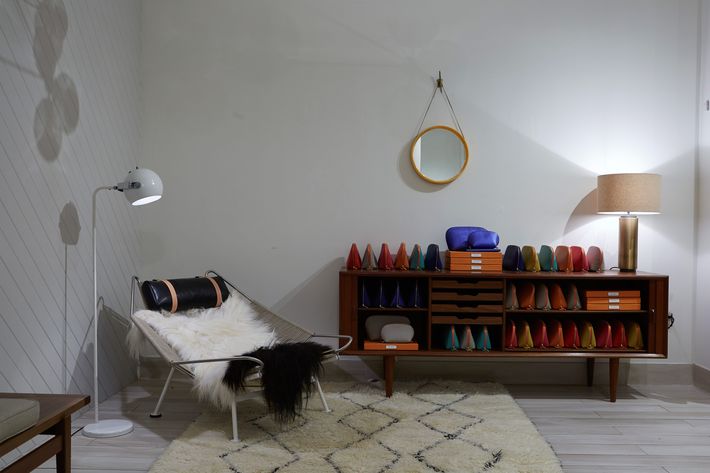 And what inspired your involvement in Cuyana? 
S.S.: My mom is one of the best-dressed women I know. She's able to take whatever she has in her mind and create it out of nothing. When I see how my relatives shop and the things my mother hands me down, they're all thought through: What is the material? How does it feel? How is it going to last? I have stuff from my grandmother's grandmother. Indians are really big on jewelry and collecting gold because it retains its value if treated with respect. So, realizing that, I had a really great example on one side of my heritage, and then meeting Karla, and realizing how unfulfilled I was with where I spent my money, made me realize I wanted to change the way I consumed.
Since you've come to recognize the difference between fast fashion and the traditions of your relatives, how would you describe your relationship with fashion now?
K.G.: I have my favorite brands and I'm always going to buy from them. We love luxury brands, too. They're our inspiration, as well, for what we do. But when it comes to a woman's go-to pieces that she wears every day, there is a lack of quality in the middle. So what we're doing is filling in a gap.
S.S.: And we're challenging the assumption that you have to choose between value and quality.
K.G.: So a smart woman for us is a woman that knows how to do high-low. We're not saying that we are the low. It's really about mixing and matching.
S.S.: Our pieces are designed to suit every context and situation. They're supposed to be timeless too, so that a woman always feels in style, as opposed to what fashion usually does: try to promote consumption by telling her that she's out of style.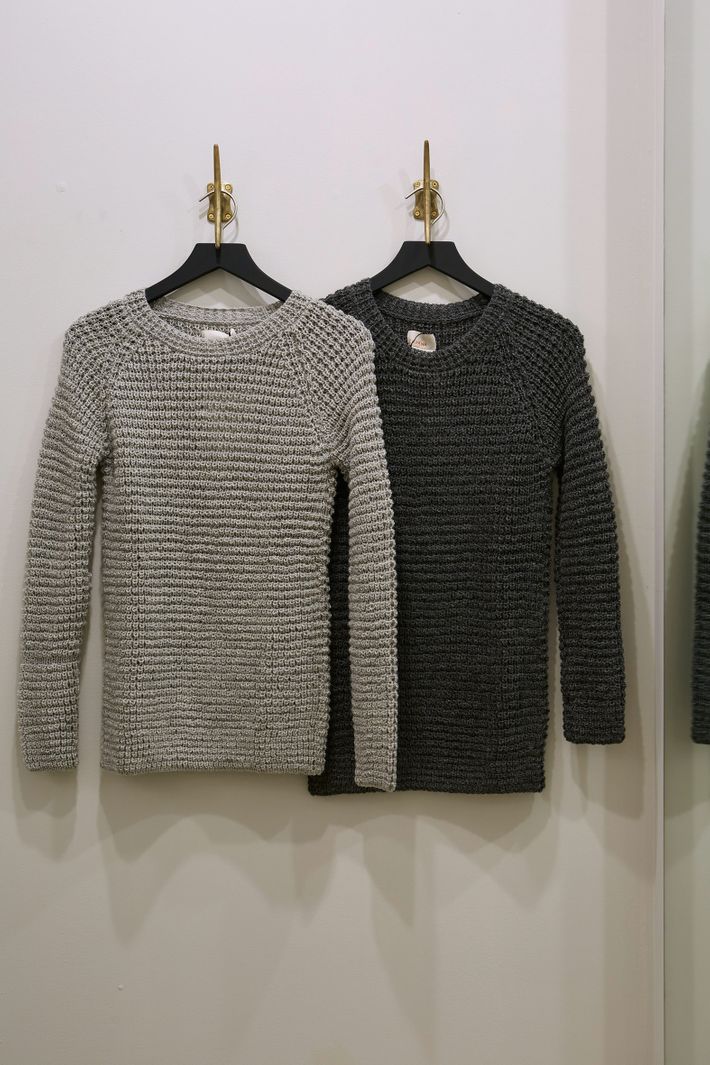 How does the Lean Closet Movement — your initiative to pare down your closet to the essentials and donate the rest — fit in with Cuyana's goals? What are the kinds of items that you hold on to when purging your closet?
K.G.: I have a few rules. The first one is, if you haven't worn it in one year, you really need to consider getting rid of it. So I do cleaning almost every time we change the season. Because I put so much effort into buying, if I don't wear a piece often, I still love it, so I'll give it to my sister. That's why for us, the Lean Closet Movement about giving clothes as a gift to someone else was empowering, because you know it's going to be taken care of by somebody else who will love it.
S.S.: I really am inspired [by] the Japanese organizer [Marie Kondo]. She basically has a conversation with her clothes about whether they spark joy or not. When she organizes she even talks about how socks shouldn't be balled up in the drawer, because they're taking a break from being used. And that's the important thing that we're trying to add to the [closet] conversation. We don't think that this should be a guilt message. It should really be about having things in your life that you love. Because there's no time to carry around stuff that you don't love.
So there's a positive message to it. It's not about guilt, but more about …
S.S.: Empowerment and intention. So we're telling people that the main first step is to buy with more intention. If Americans could just slow down and be a little bit more thoughtful, they'll make better purchases. 
K.G.: Buy what you love, have what you love. Cuyana means to love in Quechua. What we're about is taking the customer back to the essence of the product, which is material and design and make, and really understanding those three things.