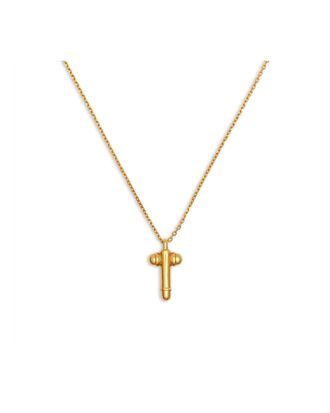 Still wondering what to get Mom for Christmas? Might I suggest this truly elegant Tom Ford penis charm necklace? It's a stunning piece, available in both gold and silver, and is offered in three sizes: small, medium, and large (though not micro).
Maybe you're thinking, Is this really a phallus? Couldn't it just as easily be the underside of a jet or a Jeff Koons balloon animal?
Well, the necklace is simply called "penis pendant necklace," so there's no doubt about it: This is an $800 golden dick for your neck.