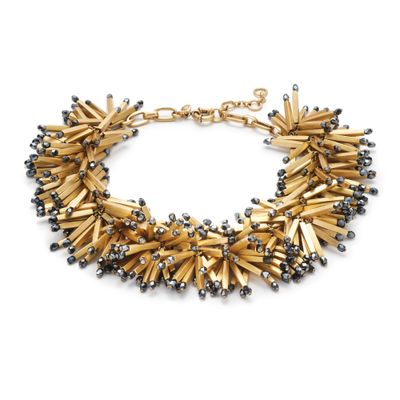 Instead of wearing a traditional pendant necklace on New Year's Eve, try something larger and more out-there, like the Fireburst Necklace by J.Crew. It's a star-burst choker with tiny brass pins and crystal beads that create the look of several matchsticks strung around your neck. It's strange and special-looking and would stand out against any crew-neck shirt or strapless dress.
Fireburst Necklace, $128 at J.Crew.
Love our shopping picks? Sign up for Shop the Cut to get a twice-weekly fashion fix in your inbox.