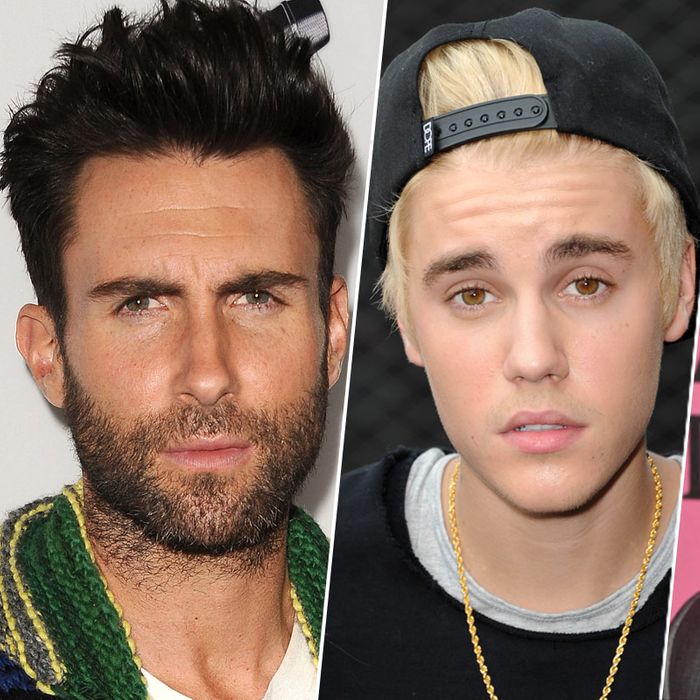 Photo: Jason LaVeris/Getty Images, Allen Berezovsky/Getty Images, Pascal Le Segretain/Getty Images
For years, the Cut has struggled to discern exactly what the point of the Victoria's Secret televised runway spectacle is. Nobody is trying to market this $2.5 million bra and its sparkly security device to fashion magazine editors or department store buyers, and no fashion-conscious person tunes in to see what silhouettes of teddies and wings are going to look right next year. The Angels' diets are so extreme — Adriana Lima cut out solid food and water — that the event wasn't even a reliable source of pre-holiday fitspo.
At last, a dispatch in today's New York Post calls the annual Victoria's Secret Fashion Show what it is:
The annual underwear extravaganza — which [noted fashion photographer Nigel] Barker likens to a "sporting event" — airs Tuesday at 10 p.m. on CBS.

"It's high-energy, and it's almost like a football-stadium scenario. It's not like a regular fashion show," explains Barker. "There are like 30 rows of seats going high to the ceiling. It's like a Greek amphitheater."

Only here, the sport is model hunting. And the players include rock stars, Hollywood leading men, monied executives and men lucky enough to work with the brand in some capacity.
The most successful model-hunters probably don't rely on a seat at the Victoria's Secret Runway Show, which mercifully comes but once a year, for model access. What's on display there represents the most extreme and most flagrant — the thirstiest — model-hunting in the land. M.V.P. Adam Levine didn't just date three Victoria's Secret Angels (and marry one); he flirted with them on camera.
And the media scrutiny of the year's most important model-hunting event carries risks. In 2012, Justin Bieber was seen flirting with Miranda Kerr at the after-party. In 2014, he got punched in Ibiza by her ex-husband Orlando Bloom. But without Bieber-grade thirst, a model-hunter may never know the glory of Leonardo DiCaprio, who reportedly leveraged a long succession of Victoria's Secret model girlfriends (most recently, Toni Garrn) into 20 women at the same time.
Adding to the desperation is the fact that you can't buy your way in, so all but the most elite model-hunters must beg their fashion-industry friends for plus ones. To that end, this year's breakout player is Ed Westwick. Last seen playing Chuck Bass, he publicly begged Victoria's Secret for an invitation on Twitter with a moping picture of his face — like an unsolicited, SFW dick pic.